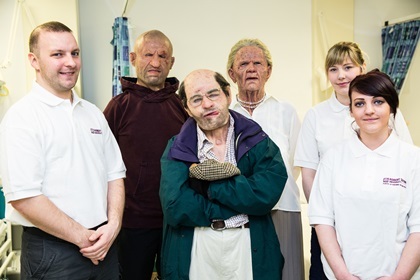 A north-east university has banned lecturers from using Hollywood-style masks to train nurses to treat mental health patients.
The move follows an angry backlash from patients and support groups over the use of the silicone disguises in role-playing exercises.
Tutors at Robert Gordon University (RGU) wore them as they acted out the parts of characters with complex illnesses, such as dementia and alcohol addiction.
Students and staff had hailed the highly detailed masks as an effective learning tool.
But some claimed they looked like something out a horror film and fuelled the worst stereotypes about those with mental health issues.
Yesterday, RGU was forced to issue a statement amid growing concern about the masks and said it would review their use and "curtail" it in the meantime.
Ian Murray, the university's head of school for nursing, confirmed they would not be used during mental health training.
However, they will be used in a limited way as nurses are tutored in physical care.
Mr Murray said: "We absolutely understand that the visual imagery of the masks in the media has been upsetting for some.
"The important thing is when you meet an individual over the course of your work you are completely non-judgmental and accept them for who they are and not what they look like.
"The masks help us with that.
"However, a lot of people who are representing service users and people who have experienced mental health problems have found the masks difficult to accept.
"With the benefit of hindsight some of the images have been upsetting."
Each mask represents a different "patient" which students work with over the course of their four-year degrees.
As well as the masks, the lecturers dress in a way to enhance the patient's story.
Billy, for example, is a north-east farmer with a strong Doric accent who often smells of whisky and carries a half-bottle in his anorak pocket.
Jim, a father-of-three, has a shaved head, tattoo and scar on his head. He has a substance misuse problem.
Mental health support charity See Me Scotland had contacted RGU following publicity about the masks in the media.
Last night, a spokesman welcomed the move to limit their use.
He said: "We had concerns about the possibility of these masks increasing stigmatising views towards people with mental health problems and welcome the decision to review the use of the masks."
Conservative MSP Mary Scanlon, who is the deputy convener of the cross-party group on mental health issues at Holyrood, said she had been "quite shocked" when the use of the masks was publicised.
Ms Scanlon added: "Personally, I think the masks are unnecessary and I do think there is an element of stigmatisation.
"I don't think it is helpful to assume people have to look differently or dress differently.
"We know that around 30% of people attending their GP is because of a mental issue."
Actors and mental health patients are used as training case studies at RGU, but some ethical issues limited the scope of the role play.
Lecturers said that when they wore the masks, they could use their clinical experience to push the students in their response to challenging situations.
North-east Labour MSP Lewis Macdonald said RGU had been right to review the use of the masks but said teaching should not suffer.
However, he added: "At the end of the day, this is about teaching and finding the best methods to teach students to understand the issues that people face in real life.
"They are right to review it but the judgment has to be based on what is best for teaching those who are about to come into contact with patients."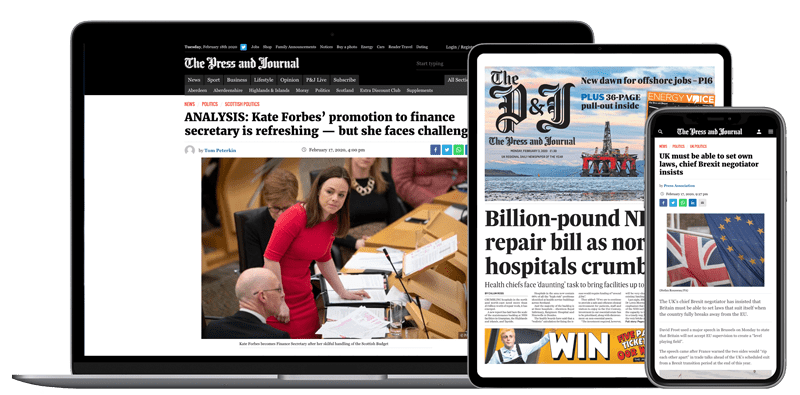 Help support quality local journalism … become a digital subscriber to The Press and Journal
For as little as £5.99 a month you can access all of our content, including Premium articles.
Subscribe