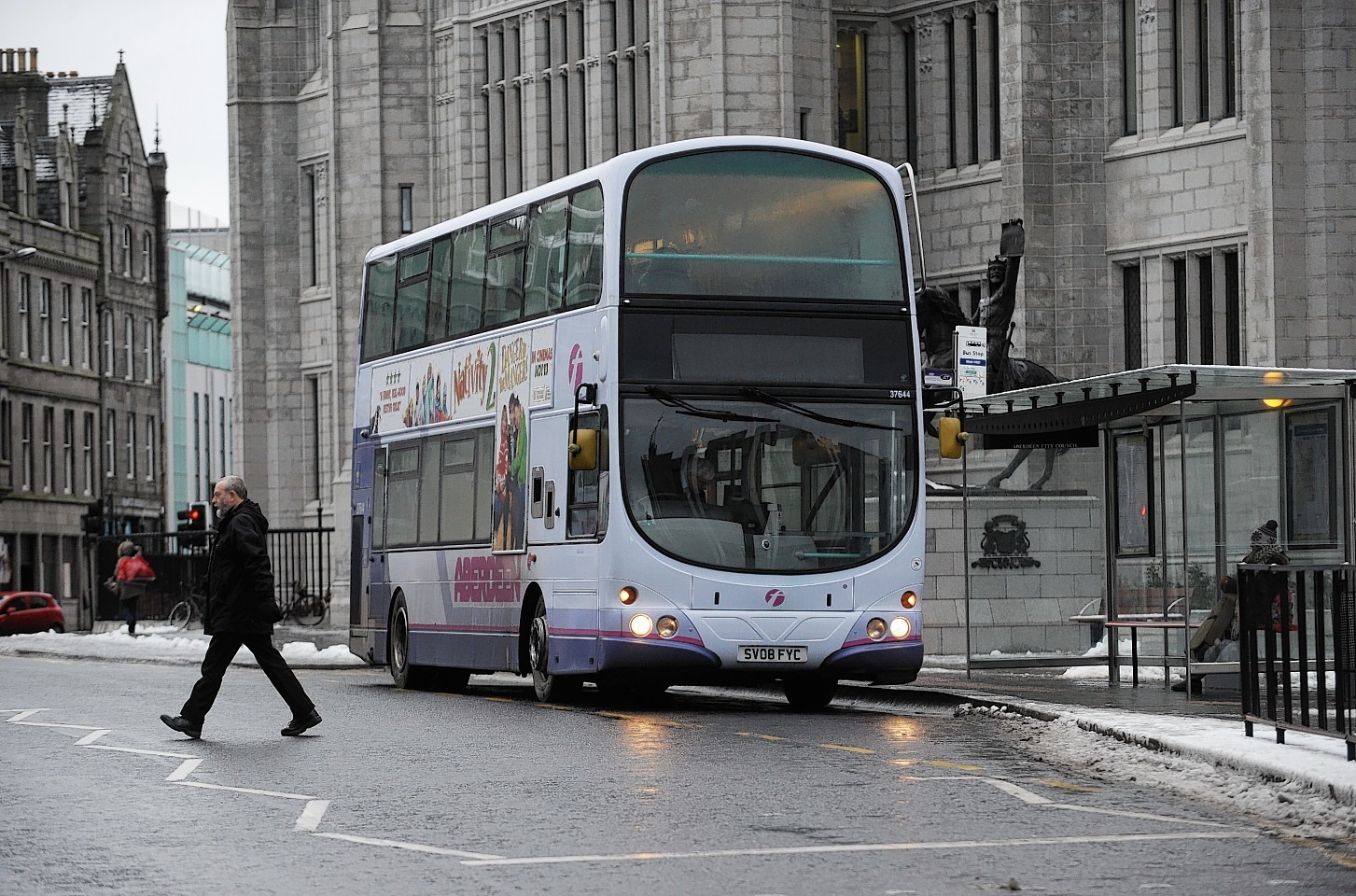 Bus giant First Group has been criticised by politicians after it announced a number of fare rises as part of a shake-up of its Aberdeen operations yesterday.
The firm is to freeze the bulk of its ticket prices but will increase a number of other fares by up to 25p.
First said the rises were necessary as the cost of running the business was increasing.
But north-east MSP Lewis Macdonald has written to the company's chief executive Tim O'Toole raising concerns that the move has come at a time of high profits and reducing fuel costs spurred by the drop in the world oil price.
Mr Macdonald said: "The company claim that running buses costs them more. The truth is that, while fuel prices are going down, profits are going up.
"First Group have said that they would not cut fares to reflect the low price of oil, because they had already committed to buying this year's fuel at last year's prices.
"These hedging agreements, common throughout transport industries, are rarely for 100% of a company's fuel costs. It is high time First Group passed on the savings it is making on fuel to passengers.
"First Group shareholders enjoyed profits of £9.9m at the end of 2014. It is only right that customers should also benefit when falling oil prices mean that the company's costs are cut."
His calls were echoed by fellow north-east MSPs Richard Baker and Alison McInnes.
Mr Baker said: "Although some fares have been reduced, Aberdeen will still have some of the highest bus fares in Scotland and passengers will be asking why certain journeys are seeing a hike in fares when the oil price has fallen significantly."
Ms McInnes said: "I sincerely hope these increases are designed to support greater investment in our local service rather than being driven purely by profit."
But David Phillips, managing director of First, said many fares had been frozen for the third year in a row.
He said: "We typically 'hedge' fuel purchases months and often years in advance so we are not yet benefiting from the low prices seen at the fuel pumps.
"This creates more stability for our business and our business costs. Almost every other cost associated with operating buses is increasing.
"We've also invested £7.7million in the Aberdeen fleet in the form of 49 new modern buses to benefit our customers and on that basis we believe that our services still represent very good value for money."