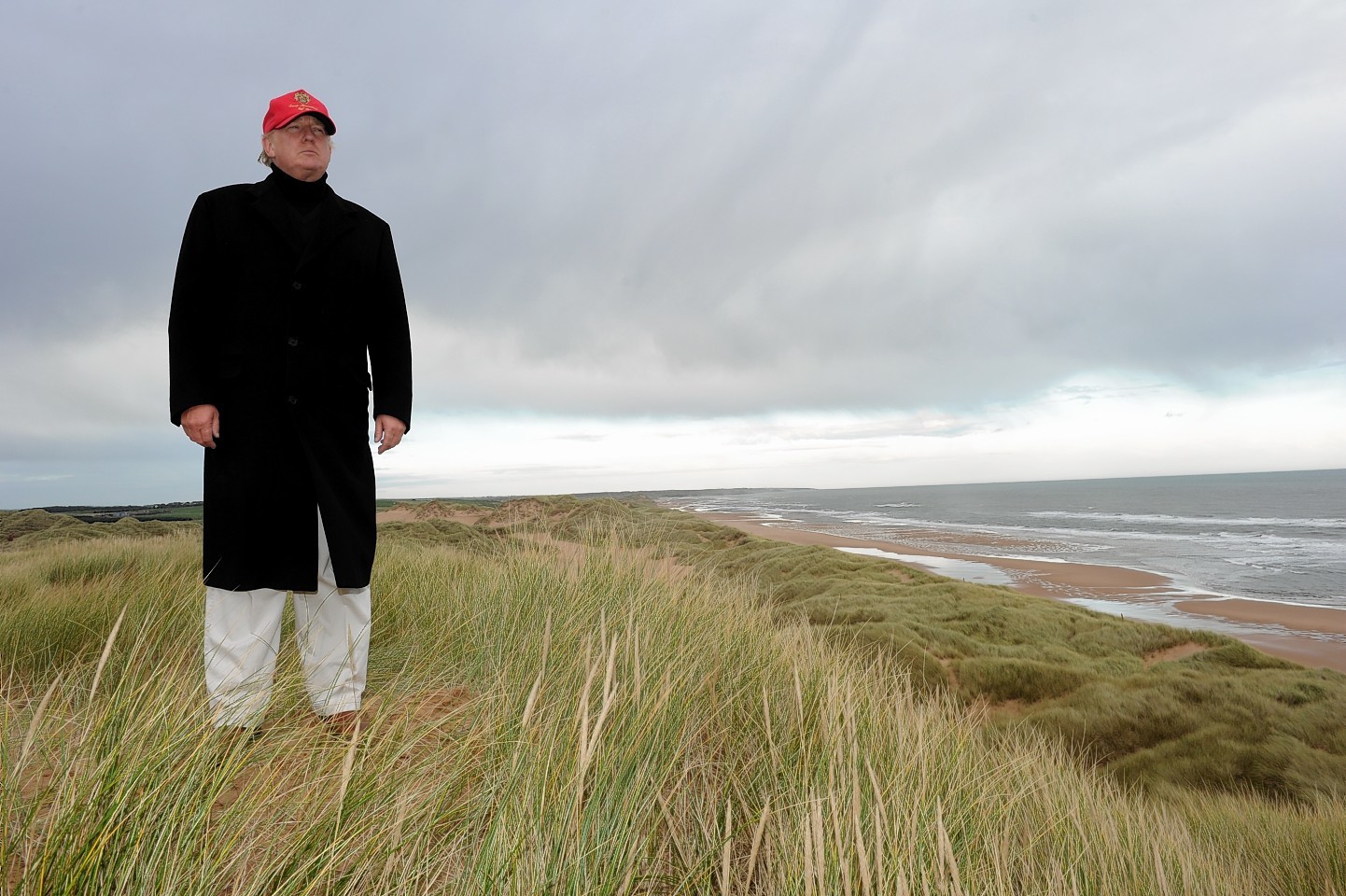 Tycoon Donald Trump has won his bid to force Aberdeen City Council to hand over documents relating to the off-shore windfarm close to his north east golf resort.
Mr Trump's advisers wanted the local authority to disclose papers linked European Offshore Wind Farm Deployment Centre.
Mr Trump has long opposed the development which is due to be built off the coast at Trump International Golf Links near Balmedie.
Mr Trump had wanted records of meetings held between local authority officials, Marine Scotland and the Scottish Government over the issue.
Aberdeen City Council earlier turned down his request for the information, claiming that the information was not held by officials.
However, a watchdog said the council "failed to comply" with Freedom of Information laws and said the authority must hand over the correspondence required.
The Scottish Information Commission said the Council was "incorrect to inform Trump International" that it did not hold part of the information requested.
However, the commissioner said it was satisfied that the council's had done enough to search for some of the information required.
Mr Trump went to the Court of Session in November 2013 to challenge a decision by the Scottish Government to approve the offshore windfarm.
This bid to block the development was rejected in February 2014.
He then appealed this decision Scotland's highest civil court in January.
Mr Trump said he will not fully develop the Balmedie site with homes and a hotel if the windfarm goes ahead.
A spokesman for Aberdeen City Council said: "We can confirm that the City Council has complied with the Information Commissioner's findings and provided the requested documentation to the enquirer."