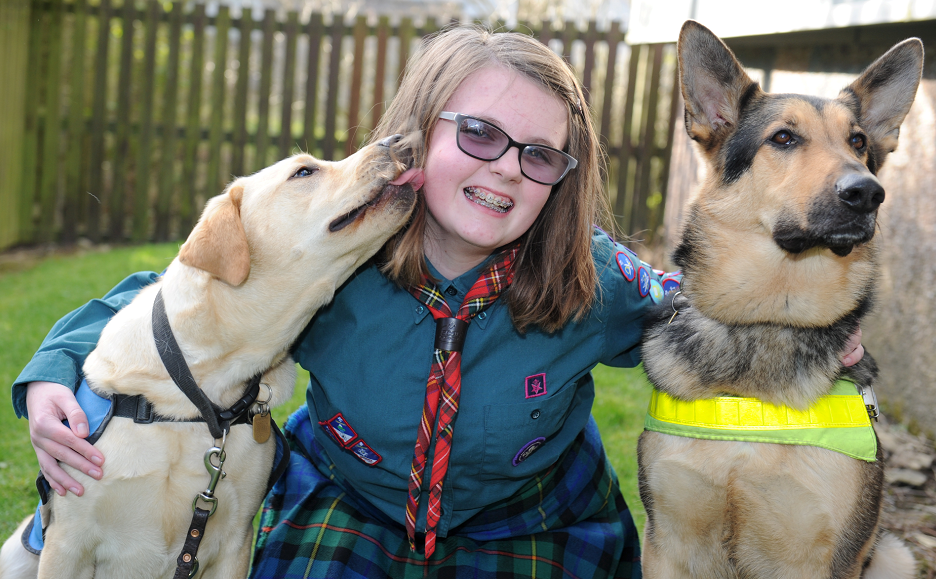 An Aberdeen teenager who is registered blind will go under the spotlight at an upcoming fundraising show for Guide Dogs UK.
Eilidh Morrison was desperate to join her little sister Rhona on stage with the Scout's annual Aberdeen Gang Show two years ago, but felt her lack of sight would hold her back.
But thanks to the support of all of her friends at her scout group, Eilidh took to the stage at Aberdeen Arts Centre for the first time last year alongside her sister, where she sang and danced her way to an award for her achievement.
Her performance was so inspiring that this year's Anchors Aweigh show is being performed in aid of Guide Dogs UK, the charity that trains and supplies guide dogs to blind people across the country.
Two guide dogs, 14-month old puppy Lester and working guide dog Nelson, will even accompany Bucksburn Academy Eilidh on stage for a cameo appearance in one of the songs.
The 13-year-old's mum Catriona said: "The difference in Eilidh's confidence and spirit, and the implications they have on her future, cannot be underestimated.
"We are so proud of what she achieved, but it would not be have been possible without the fantastic support she was given by the brilliant group of scouting friends around her and the understanding and kindness of all the team."
Eilidh and her friends at the Scout Hut in Mastrick rehearsing for opening night
The show's convener Gerard Rattray, who has been helping the scouts, cubs and leaders raise cash for Guide Dogs UK during rehearsals, said: "Eilidh comes along to rehearsal weekly with her white stick, which then lies abandoned at the side of the hall while she sings and dances throughout the whole show, guided at times by many of her fellow scouts on stage.
"Our ultimate aim is to make enough money during Gang Show week to be able to name a new guide dog Scout. That would really be the icing on the cake for us all."
David Smith, who has been training guide dog puppies for five years, said: "It costs about £51,000 to train each guide dog from birth and support them once they start working, so it's a lot of money that needs raising, and every contribution helps towards that."
The show will be on from Tuesday March 10 to Saturday March 14.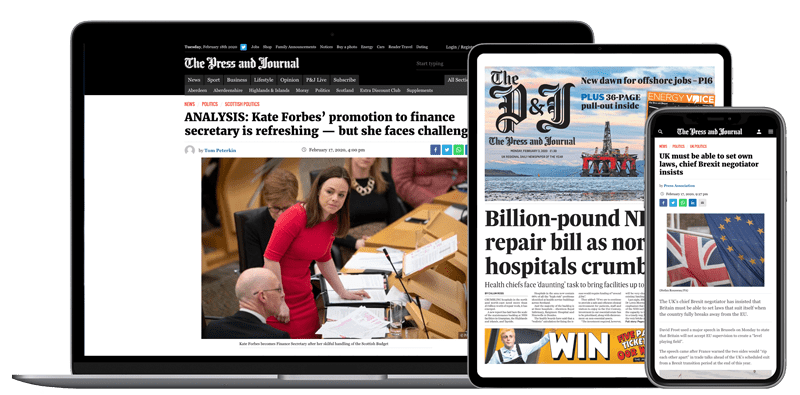 Help support quality local journalism … become a digital subscriber to The Press and Journal
For as little as £5.99 a month you can access all of our content, including Premium articles.
Subscribe