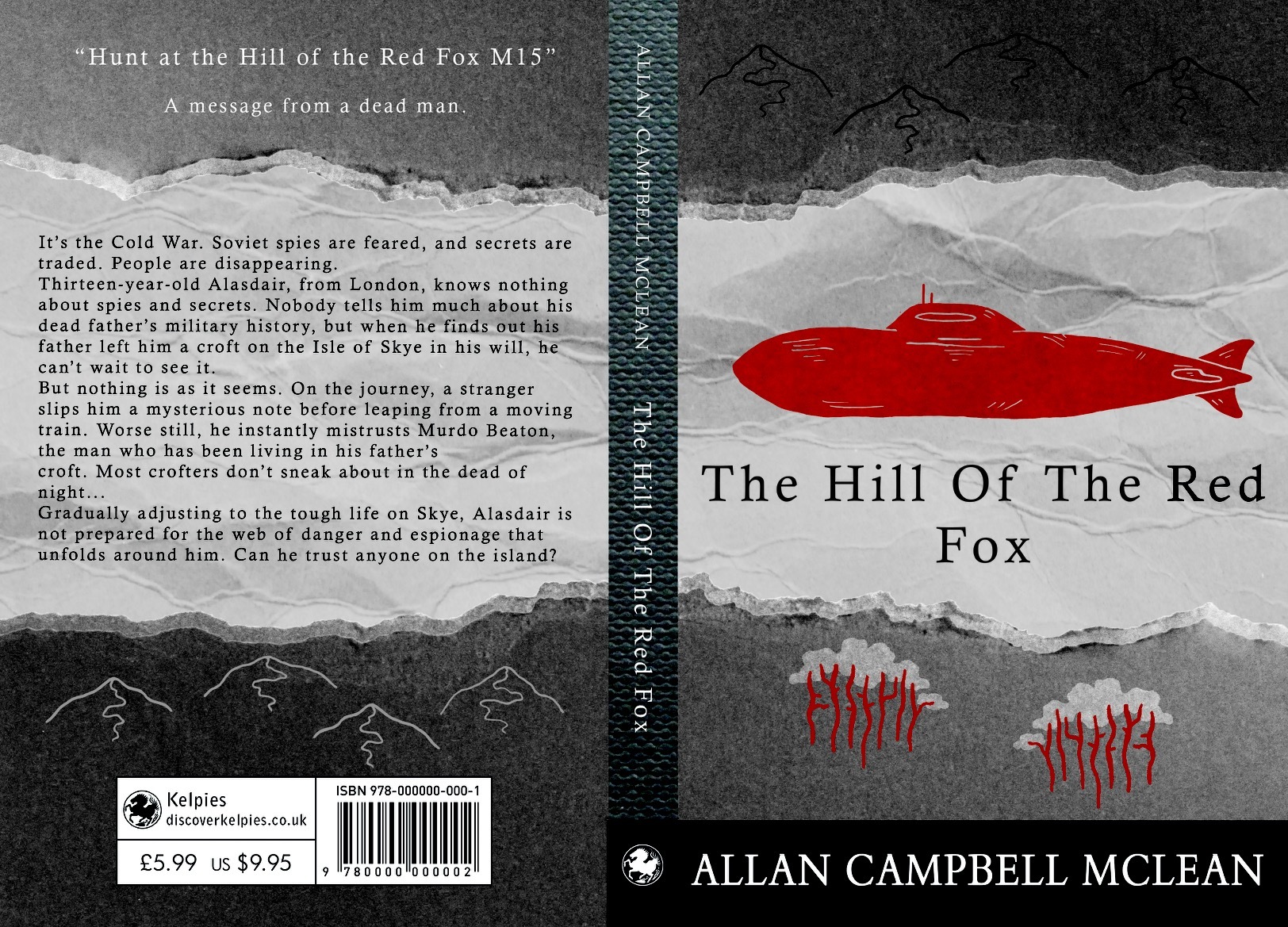 Three north-east art students are to compete against each other in the final stages of a Scottish book designing contest.
Lewis Copland, Kieren McDonald, and Becky Catterson, from the Gray's School of Art in Aberdeen have all made the shortlist for the Kelpies Design Illustration Prize 2015.
The competition tasked the communications design students with creating the sleeve of a novel set on the Isle of Skye by children's author Allan Campbell McLean.
There were entries from 12 students and professional designers across the country, and the winner will have their front cover on the new edition of The Hill of the Red Fox, which was first published in 1956.
The lucky artist will also be awarded with a cheque for £250 and the runner up, who will be voted by the public in an online poll, will win £50.
Mr Copland, 22, who his in his second year at Gray's, said he had never heard of the book but the challenge sounded too good to pass up.
He added: "For my entry, I tried to take the more playful and childlike elements of Soviet Cold War propaganda and mid-century Russian graphic design trends, and use them to create an exciting and colourful design that will hopefully appeal to the target age bracket."
First year Miss Catterson said she took part so she could learn more about the design process of illustrating book covers.
The 20-year-old added: "It was a rewarding experience as I have learned many skills when designing and editing the cover, resulting in a great sense of achievement.
"I had never heard of The Hill of The Red Fox before so everything felt very new, that's what made it so exciting. It has made me more proactive to look out for new opportunities."
It was the second contest of this kind for Mr McDonald,20, who said he took an immediate interest in taking part.
The entries will be on display at The Creative Exchange in Edinburgh from Friday April, 17 and the winner will be announced on April, 10.