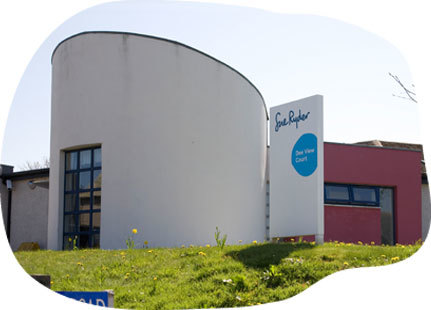 A new service from a national charity for people with Multiple Sclerosis (MS) has been launched in Aberdeen.
Charity Sue Ryder launched their 5Rs programme at specialist facility Dee View Court yesterday.
The programme, made possible thanks to funding from the Big Lottery Fund, offers practical help and assistance to meet the specific needs of people with MS.
The 10-week scheme focuses on five basic principles – relaxation, rebuilding, re-energising, reintegrating and regenerating.
Yoga, art therapy and educational classes are offered alongside more practical skills like looking after your spine, how to stop from tiring and being able to talk openly about the condition.
Programmes are run by a trained facilitator, registered nurse Vicky Robb and her two assistants Kirsty McCann and Donna Lovie.
Valerie Maxwell, neurological centre director at Sue Ryder at Dee View Court, said: "Everybody's journey with MS is completely different and that's what we try to recognise with the 5Rs programme – it is not a one size fits all approach. It's not just about emotional support, but practical support as well.
"During our sessions we also give helpful advice and answer questions on topics such as life-changing therapy and advice on sign posting for benefits.
"Participants also have the opportunity to learn skills that they might never have had before, or build up the confidence to start doing something again which they may have stopped because of their MS, such as playing a musical instrument or cooking."
To join the next course, please e-mail 5Rs.services@sueryder.org or call 01224 245920 and ask for the 5Rs administrator.