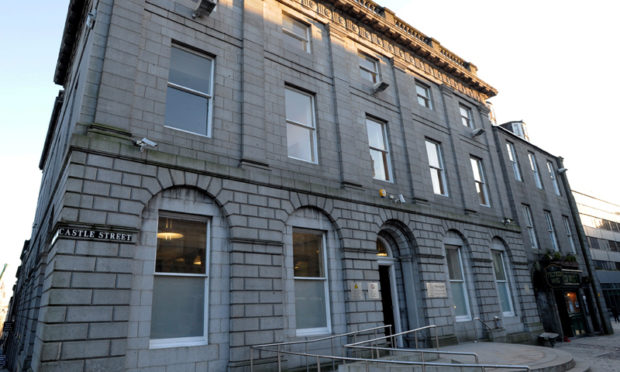 A man and woman have gone on trial accused of committing a string of violent offences including assault, abduction and rape.
Dean Mckenzie and Annette Ross appeared at the High Court in Aberdeen yesterday and denied a total of 11 charges between them.
McKenzie is alleged to have raped a schoolgirl and a woman at various addresses in Aberdeen between May 1, 2006 and October 30, 2013.
And prosecutors claim the 24-year-old carried out a campaign of abuse against the two alleged victims by threatening them with knives and saws, as well as burning one of them with a cigarette.
One of the complainers, who is due to give evidence in court today, is alleged to have been attacked while at two secondary schools in the city as well as the Thainstone Centre at Inverurie.
It is alleged McKenzie carried out the rapes and assaults on the girl when she was aged between 13 and 15.
Court papers allege McKenzie pushed, punched and kicked her on the head and body, as well as butted her on the head.
He is also claimed to have pulled her by the hair and seized her around the neck using a scarf before dragging her along by it.
It is claimed McKenzie also threw the child to the ground before spitting and urinating on her.
The girl, is also alleged to have been raped on various occasions over a two year period at an address in Aberdeen.
The same girl is also alleged to have been assaulted by Ross, of 15 Greenburn Drive, Bucksburn, Aberdeen, on November 9, 2011. It is claimed the 48-year-old hit her on the head with a pen and scratched her on the face to her injury.
McKenzie is accused of raping a woman on various occasions between February 17 and October 31, 2013.
It is alleged he used his mobile phone to record himself using a series of items – including a hair brush, ice cubes, and paint roller – to carry out the sexual assault on his alleged victim.
McKenzie is also accused of raping the woman on one occasion while she was asleep and unable to give her consent.
Ross is then claimed to have abducted this woman on more than one occasion by locking her within a house and car, retaining her against her will.
Evidence, before Lord Burns, is expected to start today.