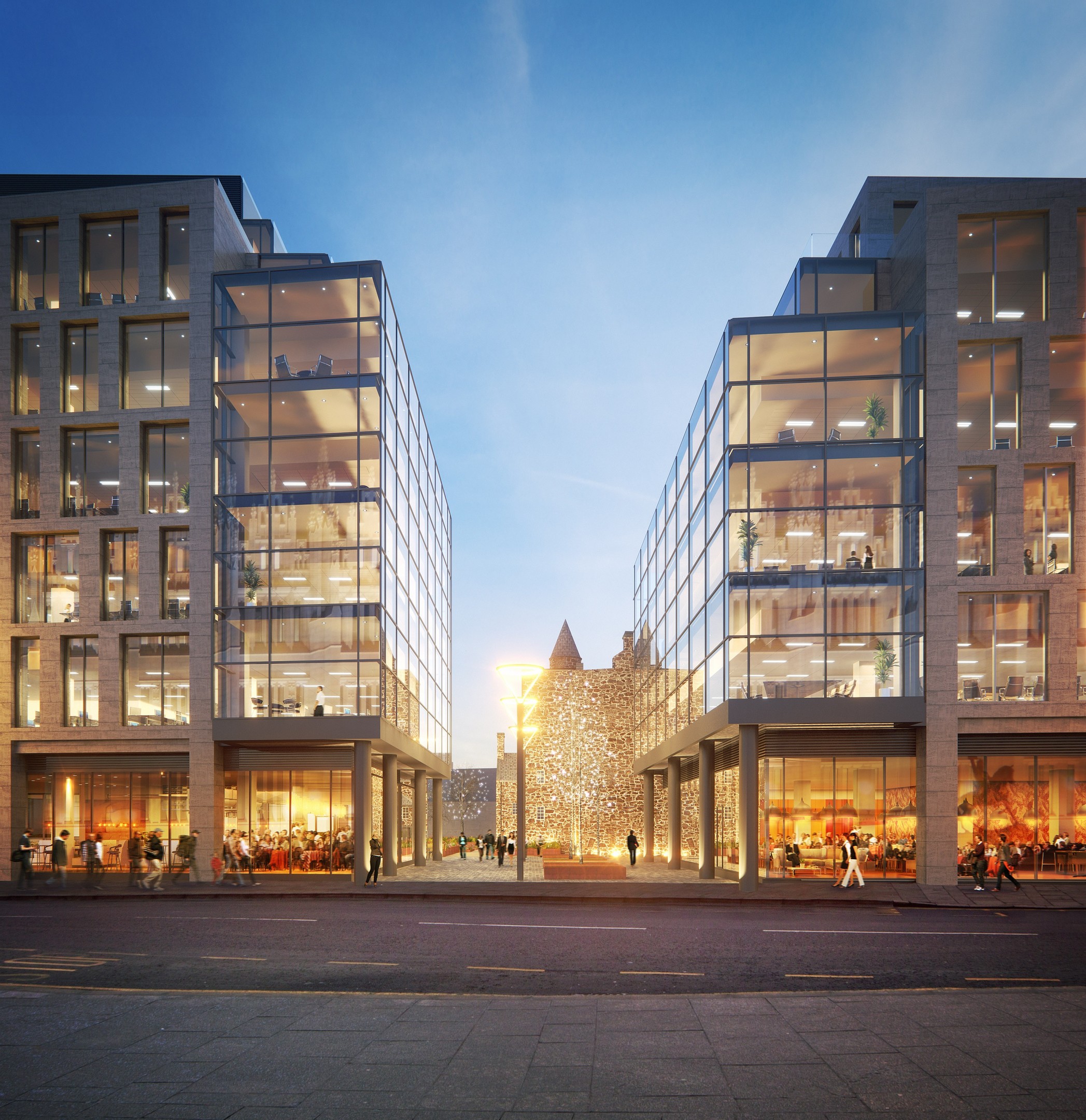 The bulk of tomorrow's special Aberdeen City Council meeting on the controversial Marischal Square development could be heard in secret, the Press and Journal can reveal.
Opposition SNP members successfully called for the debate in an effort to put the brakes on the £107million hotel, office and retail plans for the site of the former local authority headquarters.
But in a development that is likely to enrage campaigners who have complained about a lack of transparency throughout the process, council sources confirmed yesterday that the press and public will be asked to leave the chamber during the talks.
Legal advice will be given in private, and any debate on those points will subsequently have to be heard behind closed doors.
It is understood the move could mean the vast majority of the discussion will not be reported on and will take place before an empty public gallery.
Last night, SNP group leader Callum McCaig demanded a change of heart.
"This entire saga has been blighted by a lack of transparency and as a result of that, it is absolutely essential that Thursday's debate is heard in public," he said.
"We can't hide behind closed doors, that would be more than an affront to democracy."
Labour group secretary Willie Young said the problem lay with the wording of the SNP's motion, which is in three parts. He said it would require legal advice, which is given privately under normal circumstances.
Council leader Jenny Laing said she understood people may be unhappy if they were unable to attend the meeting.
She said: "The SNP have specifically asked in their motion that has been tabled that legal advice be given.
"We certainly have no problem with the issues being discussed in public, we have done so in various aspects along the way, including the planning decisions that were taken, but we have to follow the correct procedures and that's obviously the case with legal advice."
Mr Young added: "All legal advice from our officers has always been in private and once again Callum McCaig is having a go at the professional competency of our officers.
"We have seen it reported today that the members of the public who are protesting may be launching a legal challenge, so it would be pre-judicial to divulge what legal advice we have.
"This is Callum McCaig acting in his own best interests rather than in the best interests of the council."
News that much of the debate could happen behind closed doors follows public comments from deputy council leader Marie Boulton that the Labour-led coalition administration was being "as open as we can be" about the development.
The council released detailed information earlier this week in an effort to answer a series of questions tabled by the Reject Marischal Square campaign group, which held public demonstrations attended by hundreds of people.
The situation facing councillors is not without precedent, however.
In 2011, the council's head of legal and democratic services Jane MacEachran advised that a meeting to discuss the future of Union Terrace Gardens should be held in private.
However, then council leader John Stewart launched an 11th-hour bid to ensure that the emergency talks would be held in public.
Tomorrow's meeting, like other full council gatherings, will be chaired by Lord Provost George Adam.
It is understood the SNP would have to alter the terms of their motion in order for it to be heard fully in public.