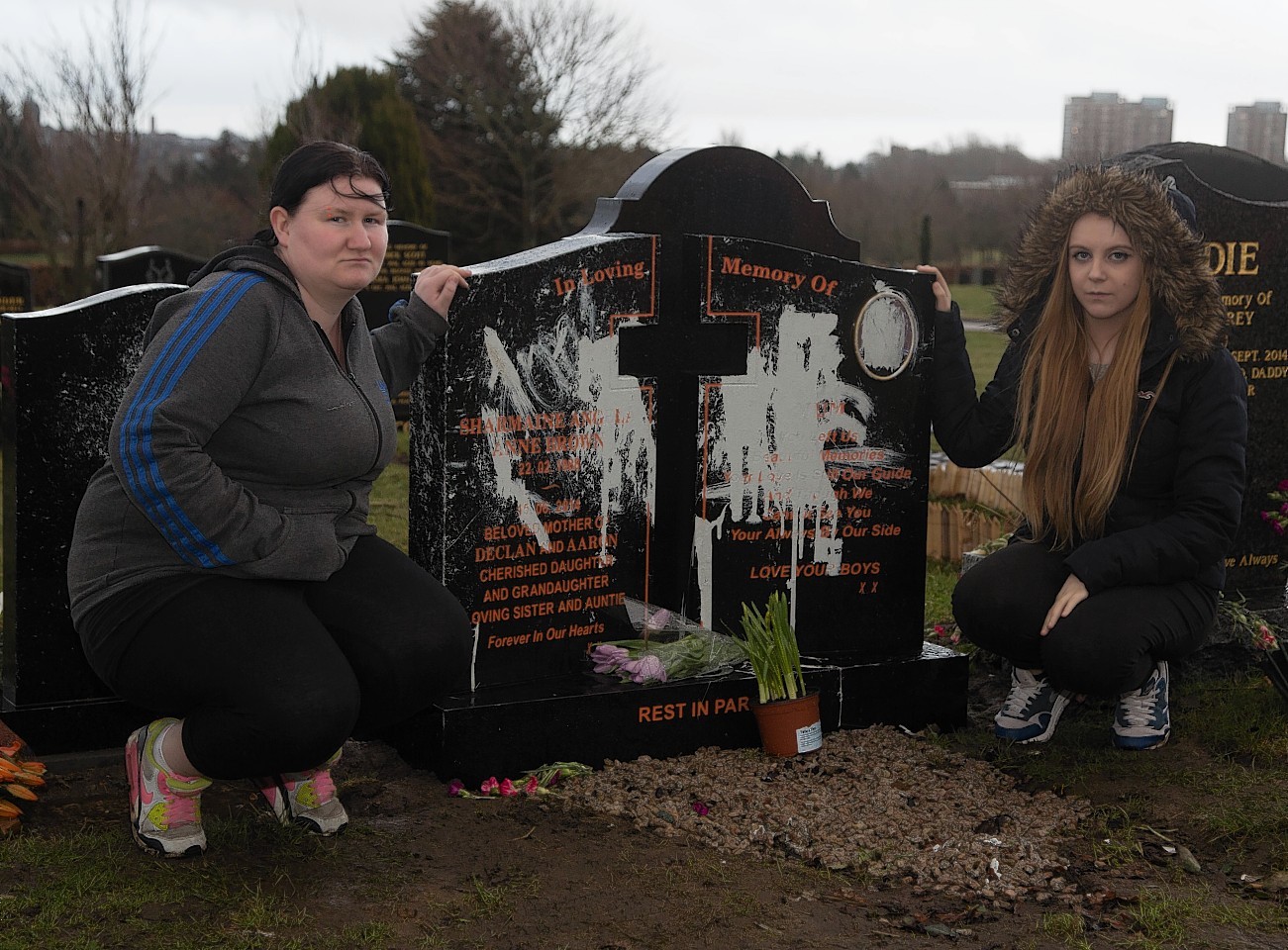 The sister of an Aberdeen mother-of-two who died last year has hit out at the vandals who ruined a headstone afforded by the fundraising of family and friends.
Sharmaine Brown was just 26 when she died last June and was buried in the city's Hazlehead Cemetery.
And white paint has now been smothered across her headstone – which was erected just last month following a £1,700 fundraising drive.
Ms Brown's sister, Stacie McGee, and her three siblings were left distraught after their mother received a phone call from the council to tell them about the incident.
The vandals painted across a photographer of Ms Brown, while other photos of her with her two sons Declan, 12, and Aaron, 7, were found binned nearby.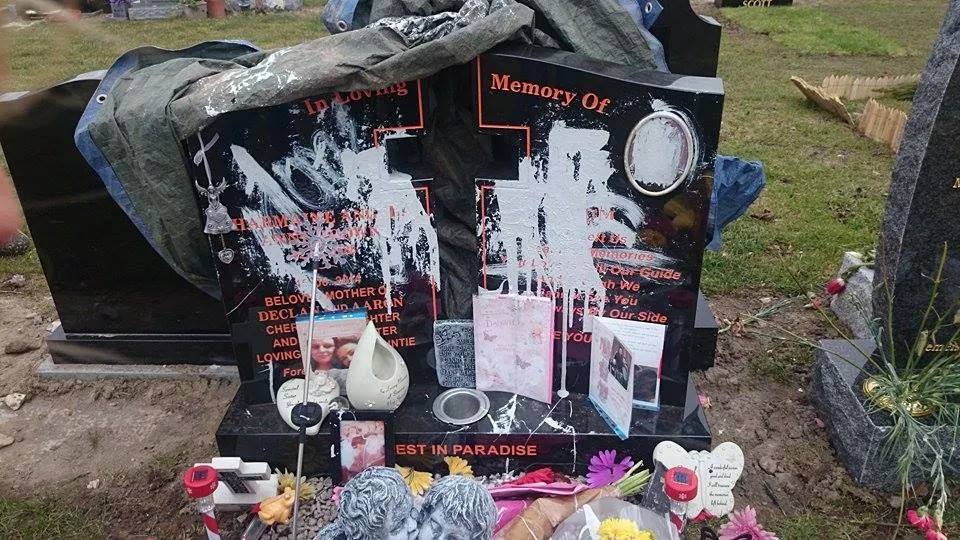 Her grave was the only one in the cemetery which was targeted.
Ms McGee, of Tillydrone, said her Mum was in tears as she broke the news:
She said: "The council phoned my Mum on Friday asking her if it was her daughter up in Hazlehead and my mum was on the phone to me and me and my sister, we didn't know what it was as he was crying.
"My Mum had been on the phone to the police and they said get pictures of the grave for evidence.
"And then I went back up late on to get all our photos and stuff and see if anything else had happened.
"It has been done deliberately."
In response to this a spokeswoman for Police Scotland said: "We have received a complaint and enquiries are ongoing."
The cemetery is operated by Aberdeen City Council, who declined to comment on the incident.
Ross Thomson, councillor for Hazlehead, Ashley and Queen's Cross, said:
"This is a really grotesque and mindless act of vandalism, it is disgusting anyone would stoop so low as to deface a headstone which is a place to remember those who have passed.
"I hope the police catch those involved and of course would encourage anyone with information to contact the police."