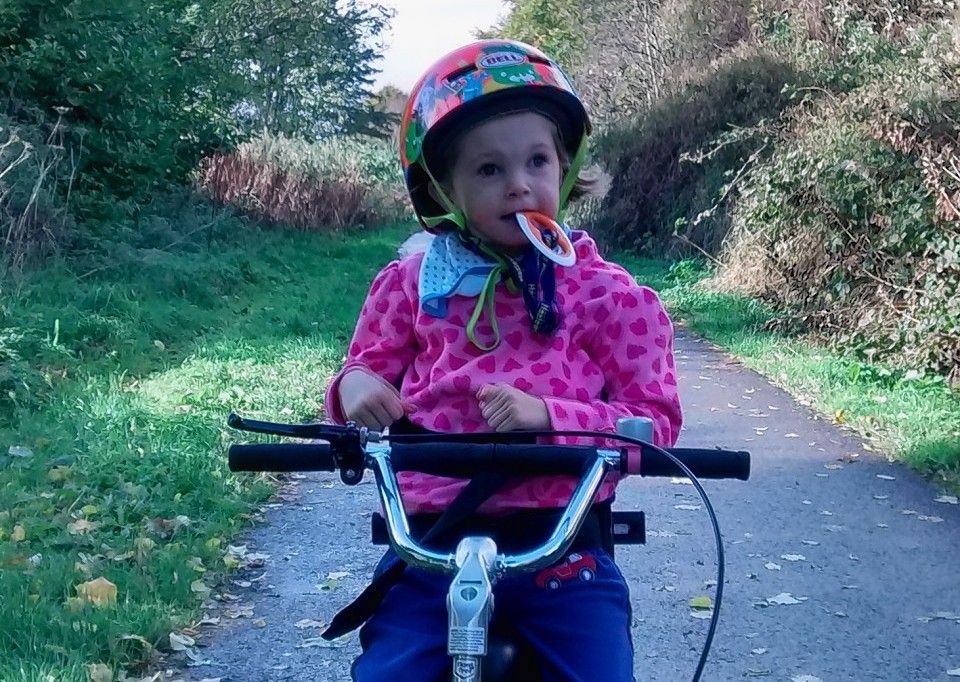 The father of a young girl who died suddenly in her sleep is to run a marathon in her memory – on what would have been his daughter's sixth birthday.
Russell Willox will take part in the Edinburgh Marathon on May 31 in tribute to his girl Sophie, who died in December last year.
Mr Willox said the event will allow him to mark the special day while raising money for an Aberdeen charity which is very close to his family's heart.
He hopes to raise £2,000 for Voluntary Service Aberdeen which helps his son Milo, seven, who has autism, take part in their summer holiday playscheme every year.
Mr Willox, said he wanted to do "something positive" for his girl and to make her proud as he embarks on his first marathon.
Mr Willox, 38, who lives in the Mannofield area with his partner Kate, is now training five times a week.
He said: "I had originally signed up for the Loch Ness marathon to give me something to focus on but then I kept coming back to the Edinburgh one and the fact it was on Sophie's birthday.
"I looked down the charity list and when I saw VSA was there, I knew I wanted to do it.
"We just didn't know what to do for Sophie's birthday. We wanted to celebrate it but didn't know how.
"When I spoke to Kate, we both knew it was the right idea, a nice idea."
Sophie died on December 5, with Mr Willox finding his daughter in bed after tucking her in the night before.
The five-year-old had been born with disabilities but had been making good progress at the time she died, with tests ongoing to establish the cause of her sudden death.
So far, the family has helped to raise around £5,000 for new iPads for Aberdeen's Hazlewood special school, where she was a pupil.
Mr Willox, an IT analyst for ConocoPhillips, said he was pleased to be supporting VSA given the difference it had made to his son's life.
He added: "They do a playscheme there and Milo absolutely loves it. They take great care of him.
"They do lovely things for the parents, like a little booklet of all the memories Milo would have from taking part.
"Because of his autism, he can't tell us himself. But we have so many nice pictures from VSA of him running about, chasing chickens and so on.
"We had already started to speak to VSA about Sophie taking part. It is an organisation very close to my heart."
Debbie Fotheringham, events and fundraising co-ordinator at VSA, said the organisation was "delighted" about Mr Willox's fundraising efforts.
She added: "We were touched to learn that the marathon day will have so many sentimental meanings to the Willox family.
"Russell is an inspirational family man and we will certainly be doing everything we can to support him during his fundraising journey.
"Along with myself, I am sure everyone who reads his story will be moved by what a truly great achievement this will be and what it will mean to his family and friends."
To donate to Mr Willox's marathon effort, please visit http://uk.virginmoneygiving.com/RussellWillox for more information.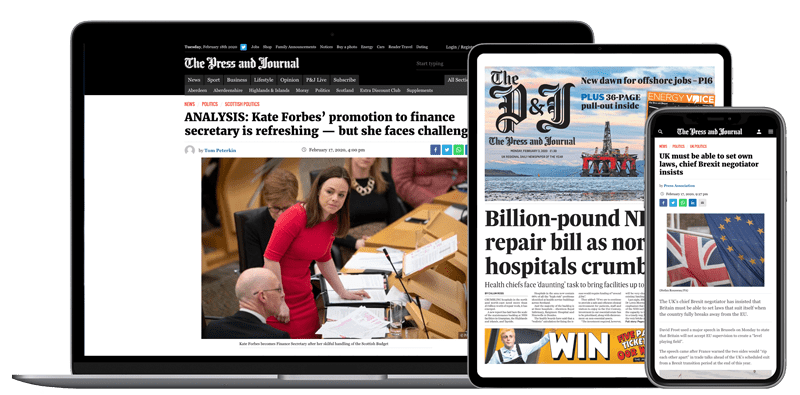 Help support quality local journalism … become a digital subscriber to The Press and Journal
For as little as £5.99 a month you can access all of our content, including Premium articles.
Subscribe