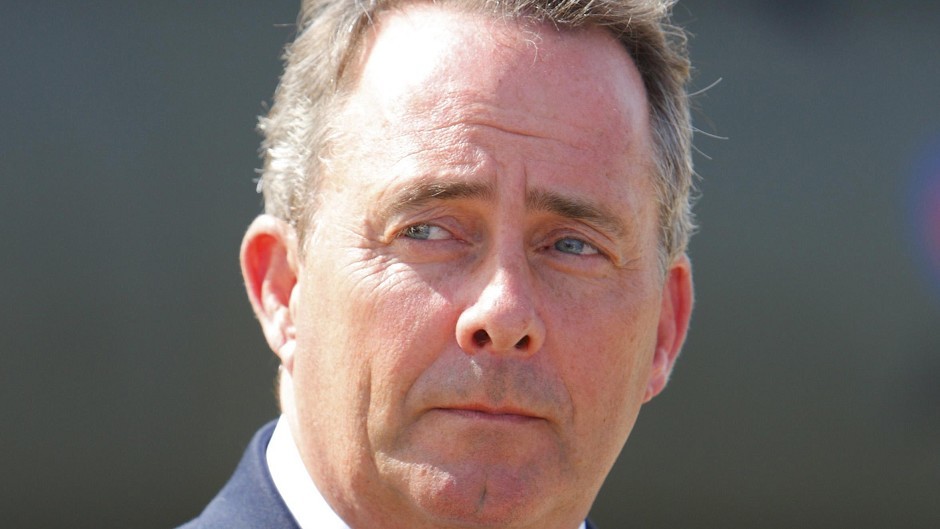 The UK and its allies must take a stronger stance against an "aggressive, expansionist" Russia, a former defence secretary said yesterday.
Liam Fox argued during a visit to the north-east that that the international community had sent out "all the wrong signals" to President Putin and advocated sending weapons to Ukraine.
The Conservative MP for North Somerset, addressing a lunch in hosted by the party's Gordon branch and general election candidate Colin Clark, also warned against any further cuts to the defence budget.
Mr Fox said: "We need to be very aware of the reality of this.
"Let me tell you this is not the time for a country to be considering reducing its defence budget.
"This is a time when we along with our allies need to do what we have not done for a very long time, which is to confront the expansion of Putin.
"We, I'm afraid, have sent all the wrong signals, when Russia launched cyber-attack on Estonia, we did nothing, when Russia cut off Ukraine's gas, we did nothing, when they invaded Georgia, we did nothing.
"When we failed to use international law after the use of chemical weapons in Syria, he drew the conclusion that we wouldn't even see our own red lines fulfilled . Over Crimea we sat back and did too little.
"Appeasement has always had a bad track record. Tyrants need to be stood up to, and the longer you wait to do it, the higher the price becomes. And I'm in favour of giving the Ukranian people the means by which they can defend their own homeland."
Mr Fox later refused to confirm reports that Prime Minister David Cameron had personally assured him in 2010 that spending on the military would be maintained at a target of 2% of the nation's GDP and would rise after the election.
Mr Cameron has come under increasing pressure in recent weeks to commit to the Nato target beyond 2016.
Mr Fox said that Mr Cameron had told the House of Commons at the time of the 2010 cuts that future defence plans up to 2020 would require a "real terms increase in spending".
He added: "I agree with that analysis."