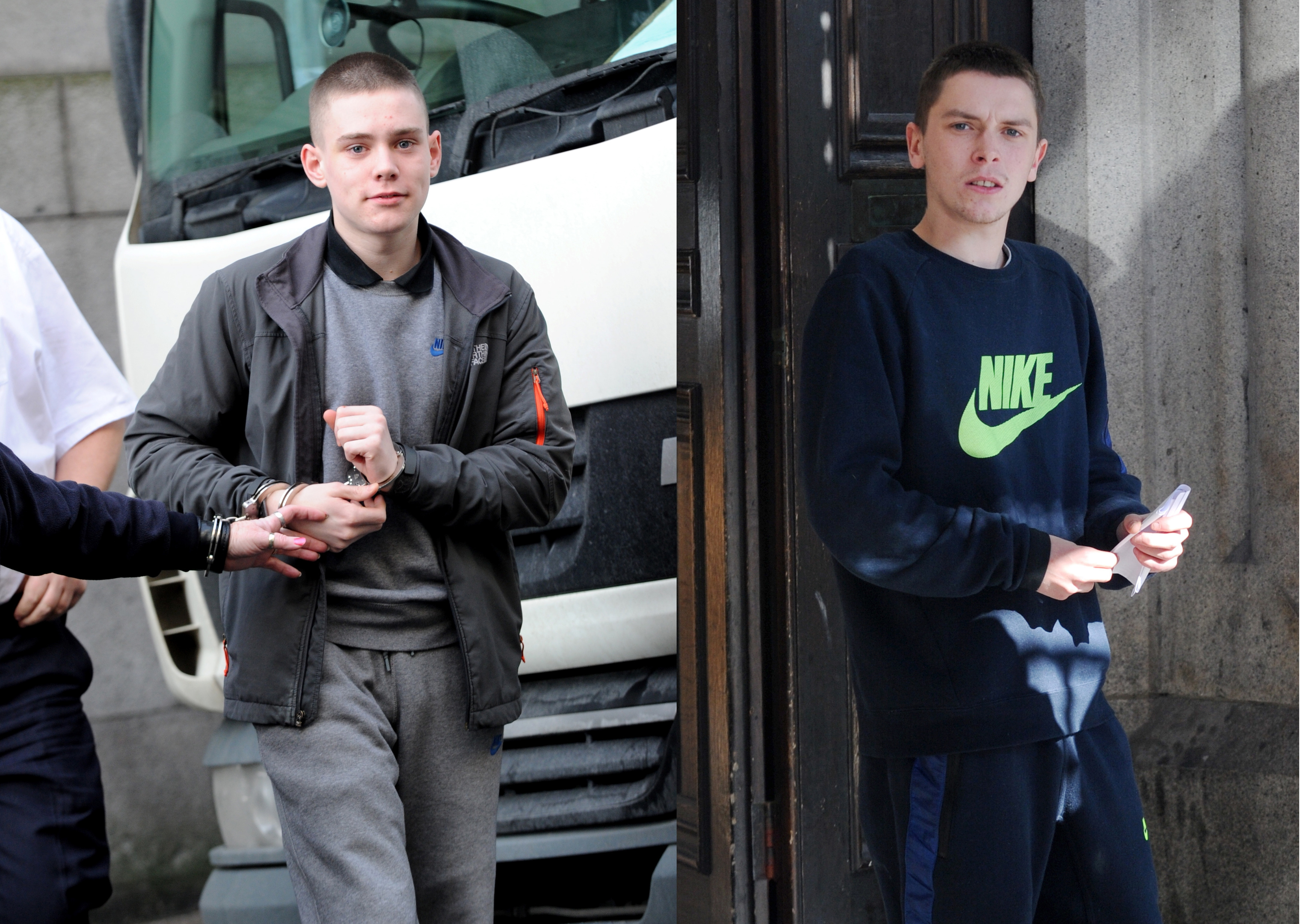 Two teenager who are members of hard core gang of car thieves have been found guilty of stealing luxury vehicles from one of Aberdeen's plushest neighbourhoods.
It took a jury just 40 minutes to convict Conor Smart and Jason Grant of taking a £100,000 Lamborghini and a £70,000 BMW from outside a house in Oakhill Grange as their owners slept inside.
The pair had been on trial at Aberdeen Sheriff Court and had also denied stealing a television, a handbag containing £200 in cash, a wallet with £300 in it, four iPhones and three iPads.
They were found guilty of all the charges against them by a majority verdict.
Before the start of the trial, 18-year-old Smart had admitted a fifth offence – threatening police officers with an axe.
Last night, a senior detective welcomed the jury's verdict and said both Smart and 17-year-old Grant were part of a group of committed criminals who had plagued the north-east.
Both teenagers were on bail when the offences were committed last year.
They lodged special defences of alibi, claiming they were at home on the night of August 4 when the white Lamborghini Gallardo and black BMW X5 were stolen.
Grant had also lodged a special defence of incrimination, claiming the theft had been carried out by another man, whose whereabouts are unknown.
Smart also claimed he had bought one of the stolen iPhones – which was traced to his neighbour's house in Cummings Road – from an unknown man at Sheddocksley playing fields.
His lawyer Tony Burgess told the jury his client had admitted knowingly buying the stolen item and had pled guilty to reset.
The court heard that shortly after midnight on August 5, officers investigating the theft arrived at Smart's home.
When police entered the property, he ran upstairs into his room and grabbed the axe, which was about 3ft long.
He brandished it at officers and said, "stay away or you'll get it", before he was tackled and then handcuffed.
Sheriff Graham Buchanan deferred sentence on the pair for reports.
The two could now face further charges after one of them allegedly shouted abuse as they were being taken into custody.
Last night, Detective Chief Inspector David Hadden said the pair were part of a group of committed criminals.
He added: "Conor Smart and Jason Grant have shown no regard for the feelings of their victims.
"By its very nature, this type of crime is very invasive and often has a profound effect on victims.
"The flagrant disregard for the safety of other road users by these inexperienced, unqualified youngsters is of grave concern and we welcome the convictions today.
"I would like to thank the members of the public who came forward and reported suspicious activity which helped us to quickly apprehend the suspects.
"I would urge anyone who sees any suspicious activity to report it at the time, which provides us with the best opportunity to prevent further crimes and apprehend the offenders."