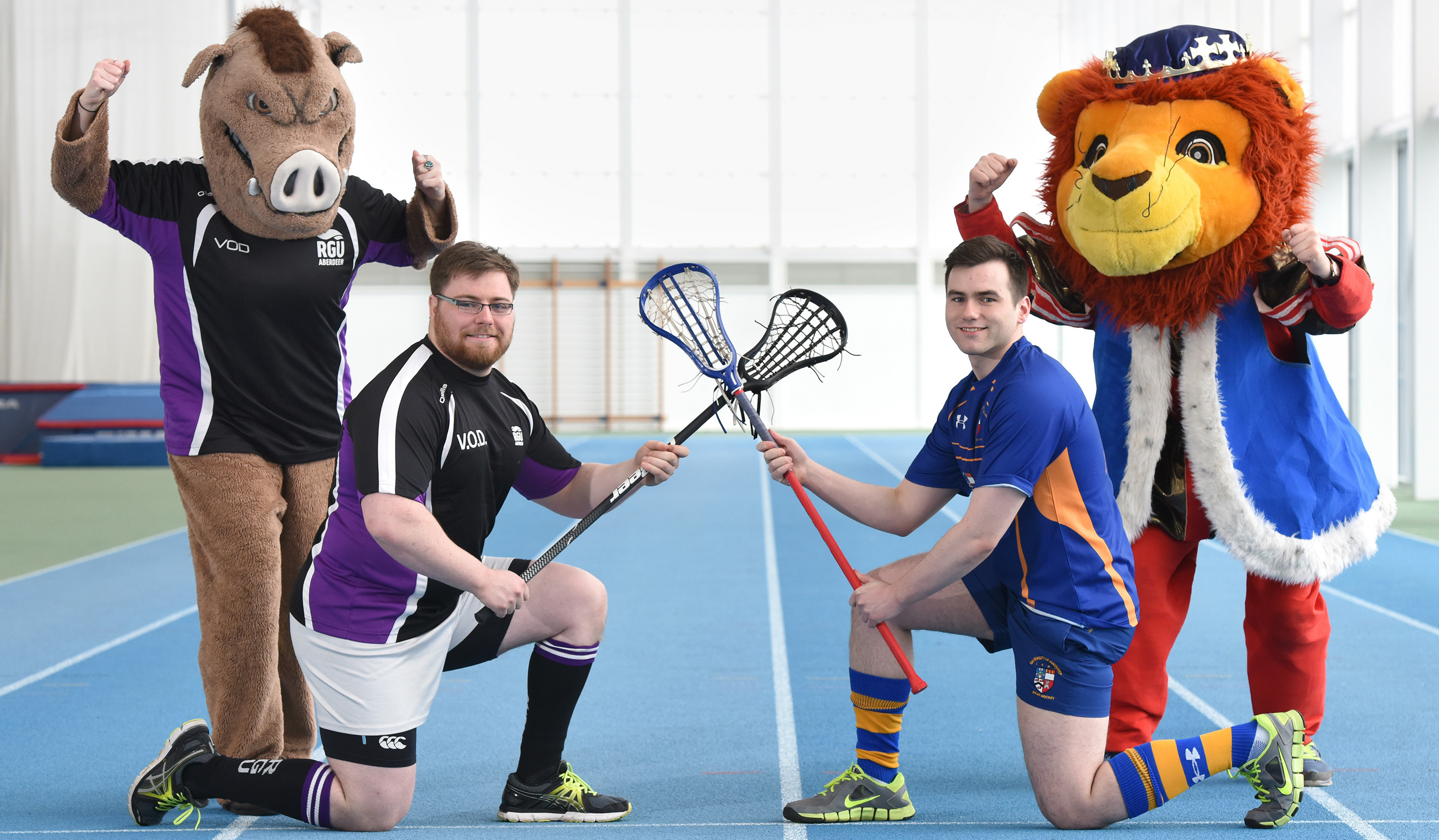 More than 500 students from Aberdeen's two universities will battle it out this week in the 18th annual Granite City Challenge.
Teams from Robert Gordon University and Aberdeen University will take part in 33 events taking place across 12 venues in the city on Wednesday.
From traditional favourites of football, rugby hockey and athletics to the more unusual Gaelic football, water polo, curling and fencing, the event – the largest of its kind in the UK – will challenge students from every sporting discipline.
Aberdeen University won the challenge last year by six points, and hope to retain their title for a second year in a row.
Marc McCorkell, president for sport of the Aberdeen University Student Association, said: "The Granite City Challenge is a highlight in the sporting calendar of both universities, and we are looking forward to resuming the friendly rivalry that makes this such a special event.
"There are a huge range of sports represented in this year's programme, including lacrosse for the first time, and all of our teams have been training hard in preparation for what will be a fantastic day of sporting competition."
Vinno O'Donovan, the president for sport and physical activity at RGU said: "The enthusiasm and excitement that accompanies the Granite City Challenge is testament to the efforts all those who have made the event such as a success since it was first held in 1996.
"We are keen for as many people to turn out as possible to turn out and support our sporting stars as they go head to head, and help us to make this yet another Granite City Challenge to remember."