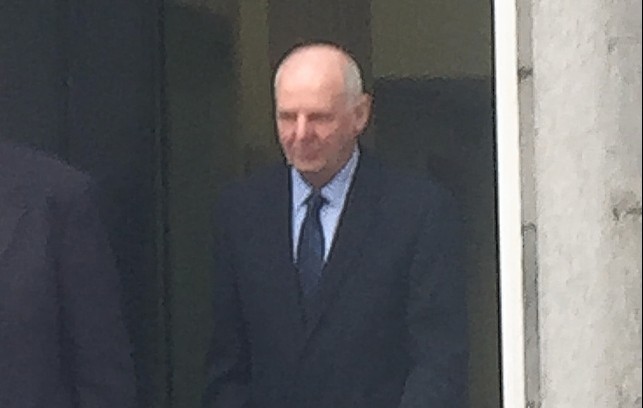 An Aberdeenshire pensioner has gone on trial accused of carrying out a decade long campaign of sexual abuse on young boys.
William Brown, 77, is alleged to have carried out the offences on four schoolboys in the 1970s and 80s.
Yesterday the High Court in Aberdeen heard the alleged offences were only reported to the police in the wake of the Jimmy Savile scandal.
One man, who is now in his 50s, told the court during the first day of evidence that he had been abused by Brown over the course of nine years – from the age of five.
He said during this time the abuse progressed from being touched inappropriately to the point where Brown was having sex with him.
The man said the only reason he decided to go to the police, more than 40 years after the alleged incidents, was because of the news coverage surrounding the Savile case.
He said: "Once it came out about Jimmy Savile I thought, the person who abused me is still alive so why should he get away with it."
Brown, of 1 Smithfield, Kintore, is facing a total of six charges. He is accused of two counts of using lewd and libidinous behaviour towards the boys, two charges of indecent assault and two charges of having an "unnatural carnal connection" with two of the complainers.
He denies all the allegations against him.
The man, who can not be named for legal reasons, said he had first met Brown when his family moved into a caravan on the farm where he worked.
He told the jury of six men and nine women that during his short stay there the alleged abuse began.
The man said that the first time Brown touched him was on an afternoon a cow had gone missing from the farm.
He told jurors he was taken into a forest by Brown to help search for the animal.
However, once they were out of sight he said the farmhand pulled him into the long grass and started to undress him before touching his private parts.
The man said he thought he would have been around five at the time.
The court heard that Brown stayed in touch with his alleged victim after he moved away from the farm and the abuse progressed and continued over nine years. He said Brown gave him money for cigarettes each time he had finished abusing him.
The trial continues.