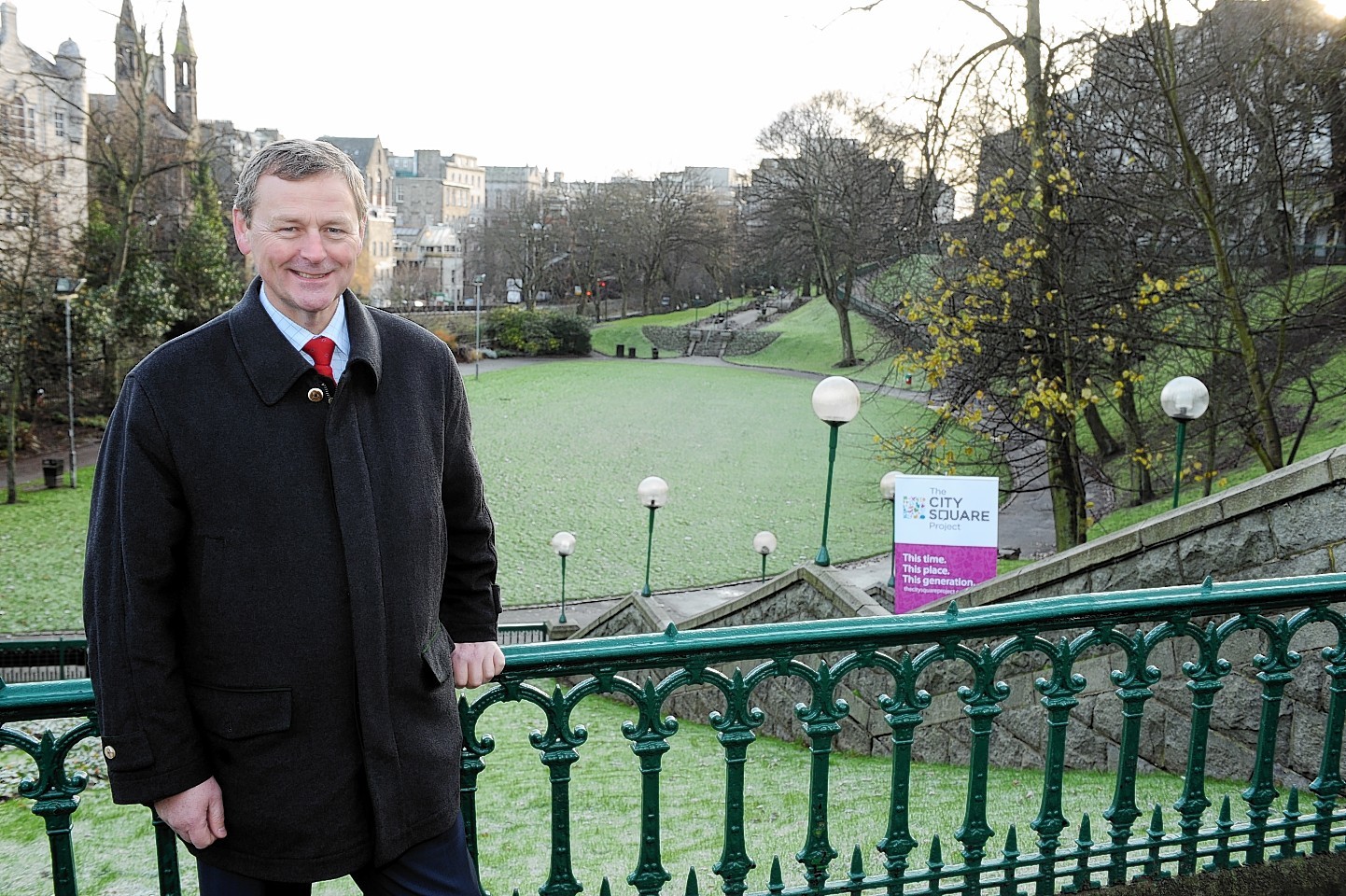 A group set up to promote Aberdeen across the globe could fold amid a power struggle between two organisations led by some of the north-east's most high-profile business figures.
VisitAberdeen has showcased the oil capital of Europe to the lucrative Chinese and Far East markets and used a trip to Barcelona to try to lure visitors from the continent.
But now it has warned its future is "in jeopardy" because of a decision by Aberdeen Inspired to slash its financial support for the year ahead.
VisitAberdeen chairman Colin Crosby accused the board of Aberdeen Inspired – the former Business Improvement District (Bid) – of breaking a promise to provide a sum equal to 50% of its marketing budget.
The Aberdeen Inspired board includes representatives from FG Burnett, Burness Paull, Marks & Spencer and the Union Square, Trinity, Bon Accord and St Nicholas shopping centres.
VisitAberdeen, meanwhile, has a board including bosses from the Aberdeen Exhibition and Conference Centre (AECC), and the Marriott and Carmelite hotels.
The Bid operates by collecting a levy from businesses in the city centre to fund general improvements.
The five-year deal is due for renewal next year, which means all those who currently pay will be balloted on whether they want to continue.
VisitAberdeen, meanwhile, has plans to set up its own Tourism and Place Promotion Business Improvement District (TPPBID), a similar system which would aim to charge a levy to companies across the city outwith the existing Bid area.
A spokeswoman said last night the plans were at a "very early stage", but it is understood that the rival proposals have caused friction between the two groups.
In a letter to the Aberdeen Inspired board, Mr Crosby urged members to reconsider the decision to cut funding from a 2013-14 high of £175,000 to £75,000 for 2015-16.
VisitAberdeen gets the vast majority of its funding – about £520,000 a year – from Aberdeen City Council.
However, Mr Crosby claimed the organisation was already struggling this year, with a downturn in the oil and gas sector "slowing progress on our own Bid".
He said news of the cut from Aberdeen Inspired "puts the future of VisitAberdeen in some jeopardy".
Mr Crosby also claimed that some of the measures proposed by Aberdeen Inspired, including a Christmas market, would not "do more for economic development than VisitAberdeen is demonstrably doing".
He added: "Ironically, it could be argued that the investment in VisitAberdeen is Aberdeen Inspired's most successful project to date."
Mr Crosby highlighted weekend growth in hotel occupancy in the city, which has normally been very low compared to weekdays.
The recent increase, he claimed, is worth up to £390,000 of revenue to the hotels alone, on top of extra trade for shops, bars and restaurants which could be as high as £1.36million a year.
Gary Craig, chief executive of Aberdeen Inspired, confirmed that the budget allocation for VisitAberdeen had been "reviewed" for the 2015-16 financial year.
He said: "The support for VisitAberdeen since its inception is just one of a number of investments Aberdeen Inspired has made on behalf of levy payers, all with a common goal of revitalising the city centre for the benefit of businesses in the area.
"As with any budget, there were difficult decisions to be made and different priorities to be set but we're passionate about the plans we have in place – with a number of major proposals.
"We have already had discussions with VisitAberdeen regarding ongoing funding and are keen to continue that dialogue.
"I don't think it is helpful having that discussion via the press so will continue working for the greater good of Aberdeen city centre alongside all our partners and stakeholders."
Steve Harris, chief executive of VisitAberdeen, added: "We view this is a private matter between the boards of VisitAberdeen and Aberdeen Inspired and our key stakeholders.
"We hope that the funding position will resolve itself with further discussion and have no further public comment to make at this point."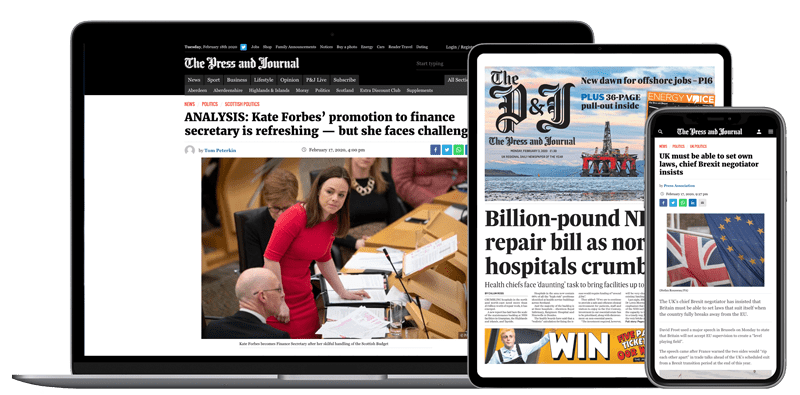 Help support quality local journalism … become a digital subscriber to The Press and Journal
For as little as £5.99 a month you can access all of our content, including Premium articles.
Subscribe