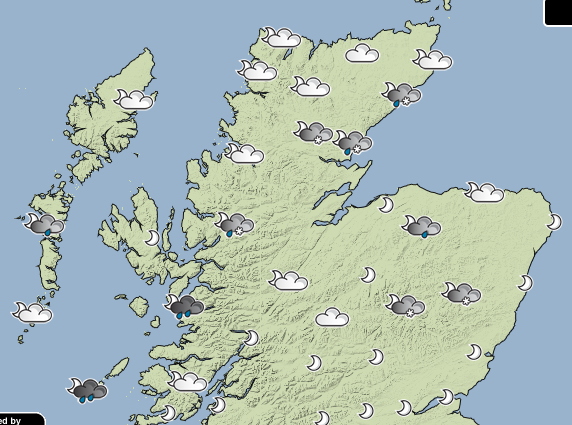 You might want to take your gloves and scarves out tomorrow if you're planning on any pre-emptive easter egg rolling, as snow is forecast across parts of Scotland over the morning and evening.
Light snow and showers are predicted for the West Coast of Scotland, as well as in Grampian across areas such as Braemar, Pitlochry and Dalwhinnie in the morning.
The snow is expected to give way to heavy rain with small periods of sunshine over the day, however by night time snow is set to return over a even more parts of Scotland, with snow and light rain forecast over Braemar and Banchory in Aberdeenshire, and all over the North in areas such as Lairg, Inverness, Helmsdale and Dunbeath.
The snow won't just stay on the mainland however, as snow and sleet is also forecast over Skye and parts of the west coast including Carn Dearg.