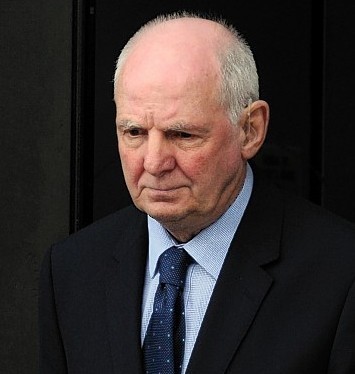 An Aberdeenshire pensioner has been convicted of carrying out a "systematic campaign" of sexual abuse against four young boys more than 40 years ago.
William Brown befriended "vulnerable" children who grew to trust him and look upon him as a father figure.
The farmhand would lure the boys away from their families with the promise of having a ride in his lorry.
And once he had gained their trust he would take them back to his flat in Kintore and repeatedly sexually abused them over a period of more than a decade.
Yesterday the 77-year-old wiped back tears as a jury of six men and nine women found him unanimously guilty of four horrific charges and guilty by majority of a fifth.
Brown had initially gone on trial at the High Court in Aberdeen last week accused of six charges alleged to have been committed against schoolboys during the 1970s and 80s. However, one of the charges against him was dropped at the close of the Crown case on Tuesday.
He was finally convicted of two counts of using lewd and libidinous behaviour, one charge of indecent assault and two charges of having an "unnatural carnal connection" with two of his victims.
He had denied the allegations against him.
All four complainers, who are now grown men, gave evidence during the trial and told the court how they kept quiet about the abuse for so many years because they had been ashamed of what happened to them.
The first victim to give evidence said it was not until the Jimmy Savile scandal broke that he decided to go to the police.
He told the court: "Once it came out about Jimmy Savile I thought, the person who abused me is still alive so why should he get away with it?"
The same man told the court that the abuse he suffered at the hands of Brown had completely destroyed his life, leading him to a life of crime and drug addiction to try to forget what had happened to him as a child.
Another victim said that he did not realise what Brown was doing until well into his adult life. He said he trusted the "kind and gentle" man who offered him refuge from his physically abusive father.
Lord Burns placed Brown, formally of 1 Smithfield Kintore, on the sex offenders register and remanded him in custody.
He will be sentenced at the High Court in Edinburgh next month.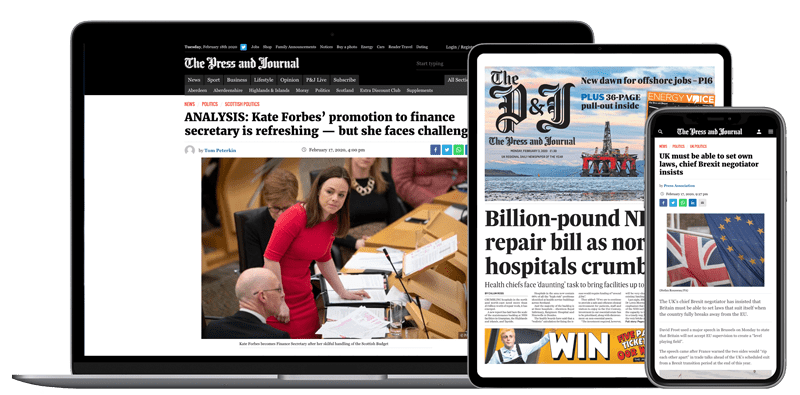 Help support quality local journalism … become a digital subscriber to The Press and Journal
For as little as £5.99 a month you can access all of our content, including Premium articles.
Subscribe