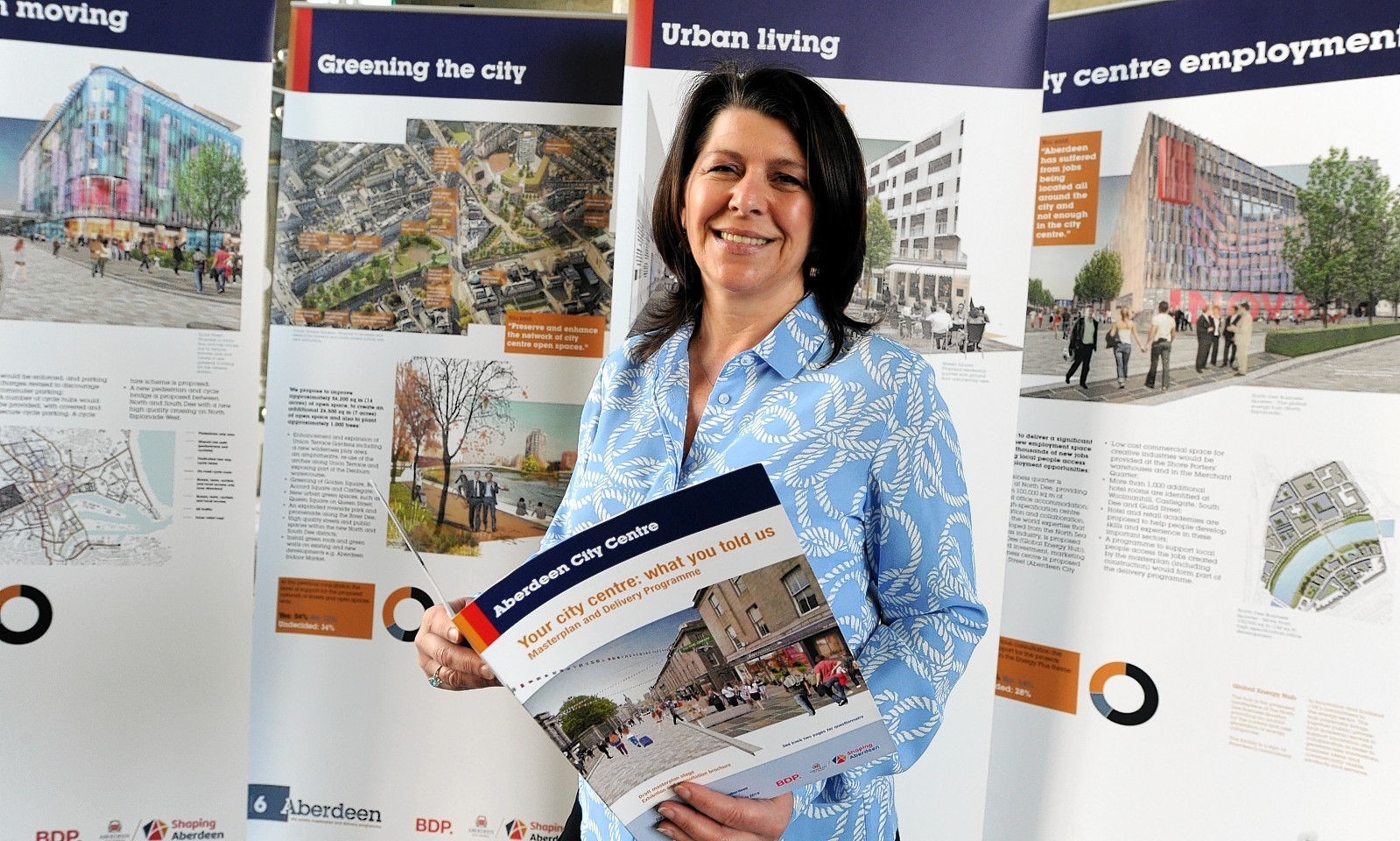 Young people in Aberdeen have an important part to play in reinventing the city centre, deputy council leader Marie Boulton has said.
The latest round of consultations on a £1billion masterplan that aims to breath new life into the Granite City will draw to a close next weekend.
The blueprint aims to improve pedestrian and transport links while providing more residential development space to make Aberdeen more attractive over the next 20-30 years.
The latest round of consultation was launched on March 14, with public engagement events held across the city and more than 75,000 brochures outlining the proposals drawn up by Building Design Partnership (BDP) have been distributed across Aberdeen and Aberdeenshire.
And yesterday, Mrs Boulton – who has taken the lead on regeneration of the city centre for the Labour-led coalition administration – called upon school pupils to make sure their views are heard before the extended deadline of April 5.
She said it was vital children got involved and have their say on what their city would look like in the future.
The independent councillor added: "A third of the brochures went out to all primary and secondary schools in the area and we would encourage youngsters to take them home and discuss them with their family.
"We tend to get the same demographic commenting on things like this but it's important we have feedback from people of all ages."
Some of the key aspects of the proposals include the partial pedestrianisation of Union Street and a walkway connecting Union Terrace Gardens with Belmont Street.
The local authority believes the plans could help deliver an additional 11,000 jobs and add £290million to the city's gross annual income.
Mrs Boulton said the city's new look would strive to protect important historical buildings such as the art gallery and the Music Hall.
She added: "We want to make the city cleaner and smoother and feel like more a square.
"But there's no point having a lovely place if no one can get to it so we will have key car parks within walking distance to the centre of town.
"People are nervous about this pedestrianisation but that leads back to us listening to the feedback from the consultation and showing how it can happen."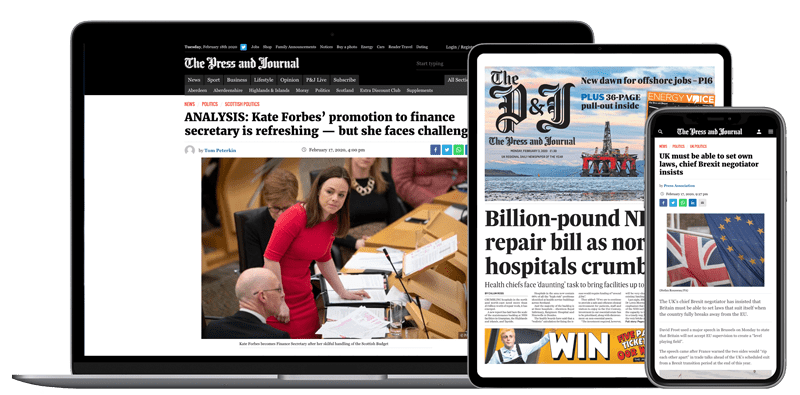 Help support quality local journalism … become a digital subscriber to The Press and Journal
For as little as £5.99 a month you can access all of our content, including Premium articles.
Subscribe