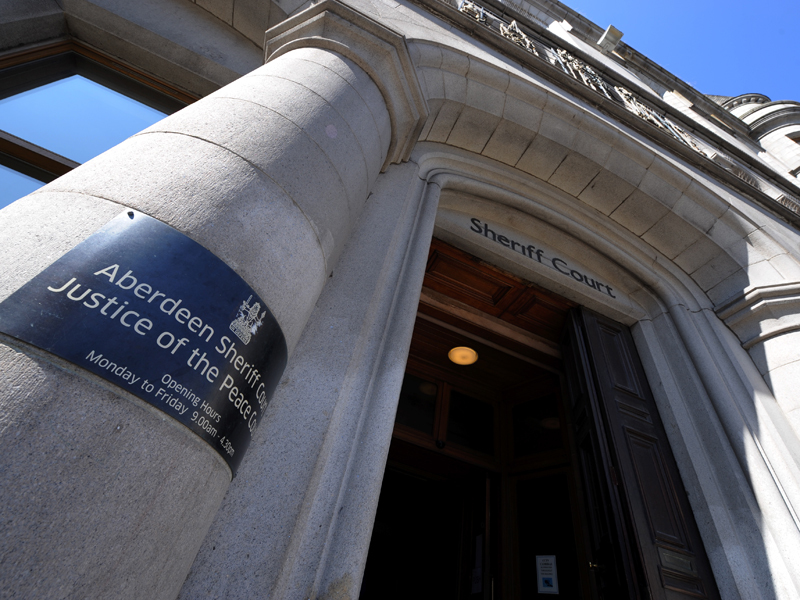 A policeman who searched his work computer database for restricted information about his sisters has been handed an absolute discharge.
During the course of one day, Keith Knowles accessed seven crime files while at work at Woodhill House, Westburn Road.
The documents – relating to his siblings Lynn Robertson and Veronica Knowles – were viewed for only a matter of seconds each, however, Knowles accessed the information for his own "curiosity" rather than for policing purposes.
Yesterday the award-winning officer appeared at Aberdeen Sheriff Court, where he was due to go on trial facing four charges of breaching the Data Protection Act.
However, Knowles admitted committing one offence and his not guilty pleas to the other charges were accepted by the Crown.
The court heard the 49-year-old had been concerned about his sisters after receiving information that they may have been victims of a crime.
Representing Knowles, advocate Gareth Jones said he had searched the Grampian Police CrimeFile system on July 6, 2012, to find out what was happening.
However, when he saw the record he realised they were not the victims of any crime – but were actually suspects of an alleged offence.
Mr Jones said that the information was not examined for any more than 10 seconds before the files were closed, and no attempt was made to disseminate what he had read.
Mr Jones asked Sheriff James Tierney to consider imposing an absolute discharge on his client and passed him four references written by senior colleagues in the force.
He told the court Knowles, who joined Grampian police in 1994, had previously received a medal for bravery for his part in apprehending armed robbers.
Sentencing the officer, Sheriff Tierney said: "This is an out of the ordinary case. Despite a warning to the contrary from the computer you were accessing the information, allowing your curiosity to get the better of you, and as a consequence now face disciplinary procedures.
"I have read four references which all show that you have been and continue to be an excellent policeman and a credit to the police force."
Sheriff Tierney said he believed the public interest would be best served if Knowles was allowed to continue to serve in the force and as a result an absolute discharge was appropriate.