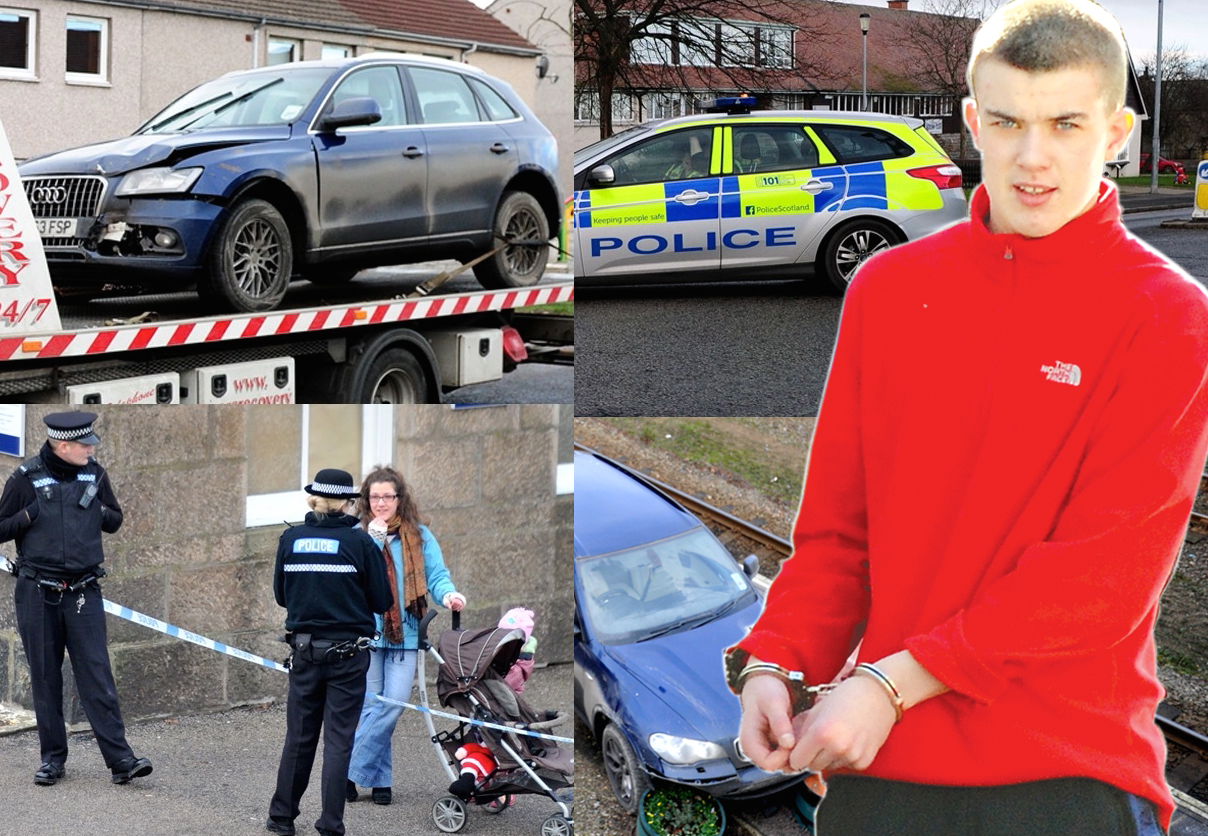 A serial car thief led police on a high speed chase – before ploughing the stolen Audi he was driving into a patrol car.
Jordan Chesser drove the wrong way around roundabouts and forced other motorists to swerve out of his way as he tried to outrun the officers pursuing him.
The 17-year-old was only caught when he crashed into a marked police car.
The teenager – who boasts about being "the thief of north-east" on social media – was on four bail orders at the time.
Chesser was locked up for 27 months in February for a string of similar crimes.
He appeared at Aberdeen Sheriff Court yesterday and admitted four more motoring offences and is due to be sentenced today.
Chesser admitted driving dangerously on various roads in Inverurie and on the A96 Aberdeen-Inverness road.
He also admitted driving a car which had been taken without the owner's consent. and driving while disqualified and without insurance.
On the day of the offences on December 12, police had launched a major crackdown on young joyriders who have been plaguing the north-east for more than two years.
A helicopter was brought in to try to help recover stolen cars, including the blue Audi Q5 2.0 TDi quattro Chesser was driving, an Audi A1 and a Volkswagen Golf.
In total, 10 people were taken into custody, but only Chesser and his co-accused Ricky Forrester were charged.
Forrester, 21, is accused of driving a blue BMW X5 dangerously while he was disqualified between Aberdeen and Inverurie and roads in Balmedie and Ellon.
He denies the allegations against him and is due to go on trial later this year.
Gang member Chesser appeared in court for the first time last year and admitted racing a stolen Range Rover Sport around Aberdeen in the company of notorious car thief Liam Smith.
Since then, the teenager has admitted committing at least a further 18 offences.
In February, Sheriff William Summers sentenced him to more than two years in a young offenders institution after he admitted committing 14 out of 27 crimes he was charged with.
At the time the sheriff said it was lucky his "appalling" driving had not left someone seriously injured.
Chesser's spree started on January 15 last year when he stole £60 of diesel from a petrol station.
Less than a month later he was caught with stolen cars on three occasions.
He admitted driving a Toyota Yaris dangerously on February 9 last year when he was not old enough to hold a licence.
He then drove down Clifton Road in Aberdeen and overtook a police car at speeds of more than 70mph.
The court heard that during the incident Chesser swerved across the carriageway, ran a red light and narrowly avoided a collision with a car travelling in the opposite direction.
Police later found the teenager hiding under a bed at his house at 10 Ashgrove Gardens, Aberdeen.
Chesser also admitted allowing himself to be carried in a stolen car, failing to identify the driver of a car to police officers, and driving a car without the owner's consent and without a licence or insurance, as well as breaching a curfew.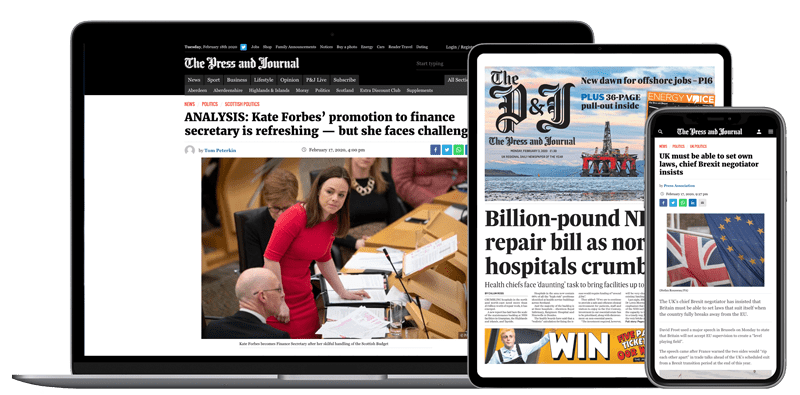 Help support quality local journalism … become a digital subscriber to The Press and Journal
For as little as £5.99 a month you can access all of our content, including Premium articles.
Subscribe