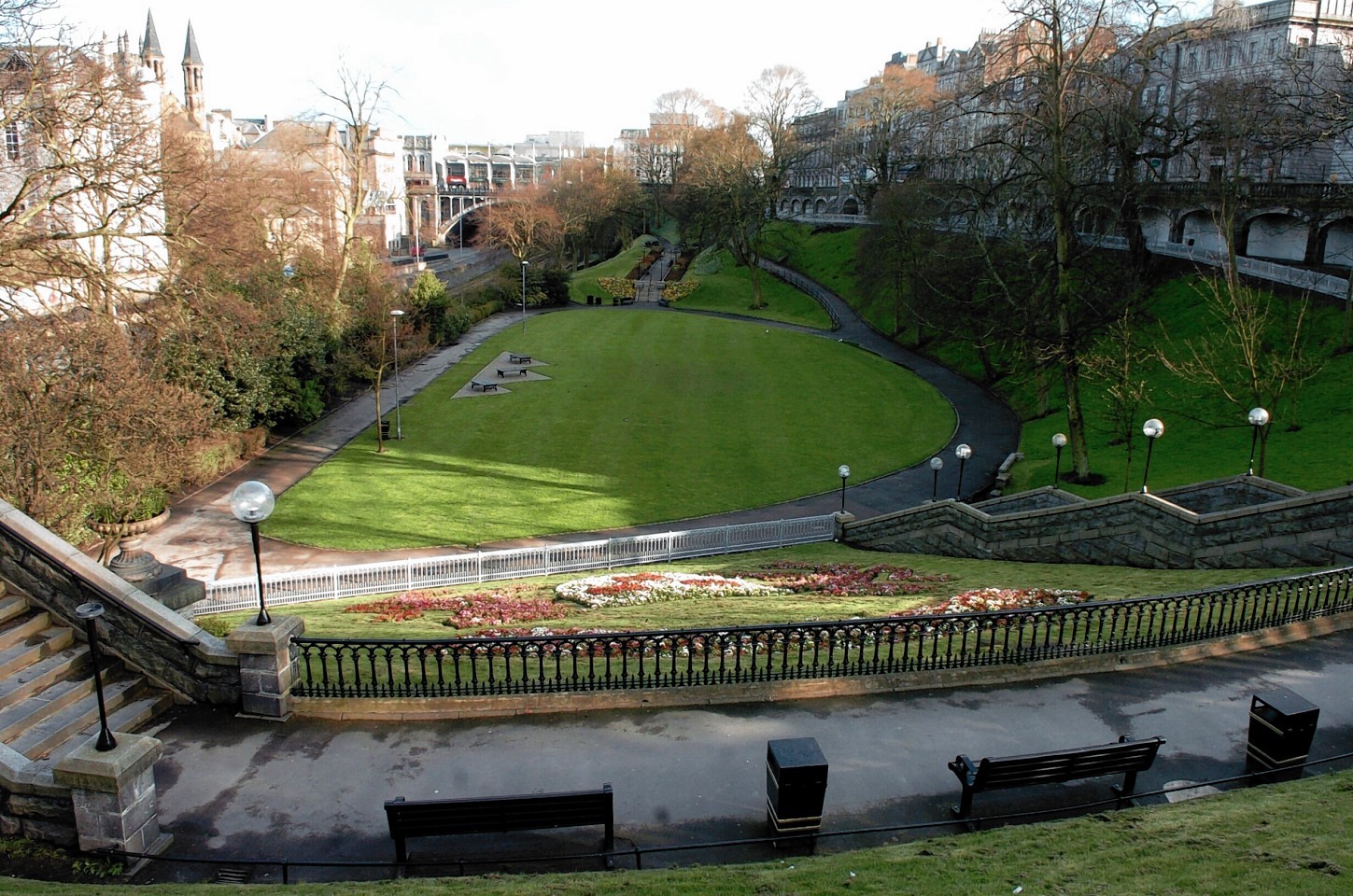 Sun-seekers in Aberdeen were left disappointed after one of the city's prime picnic spots was closed off over the weekend.
Union Terrace Gardens was shut over Easter due to damage to the park's grass after it played host to a series of outdoor events.
Councillor Bill Cormie last night criticised the decision to seal of the entrances to the popular area during what is a busy time for the gardens.
The member for Midstocket and Rosemount added: "The area was fenced off for much of the weekend as the gardens have become completely unusable as the grass seems to have rotted away.
"It was a shame people were unable to go down and roll their eggs over the Easter weekend as a result and the grass probably won't be fit for purpose in summer."
The popular hang-out became spoiled after being used to hold a number of occasions including a German beer festival last October, an ice-rink over the Christmas season and most recently, the light festival, Spectra.
A spokeswoman for Aberdeen City Council could not say when Union Terrace Gardens would reopen but added the warm climate would help to restore the area.
She added: "Now that spring is here the weather will allow for us to make the necessary improvements to the grass area at Union Terrace Gardens.
"Part of the fee from events is used towards the maintenance of grass."