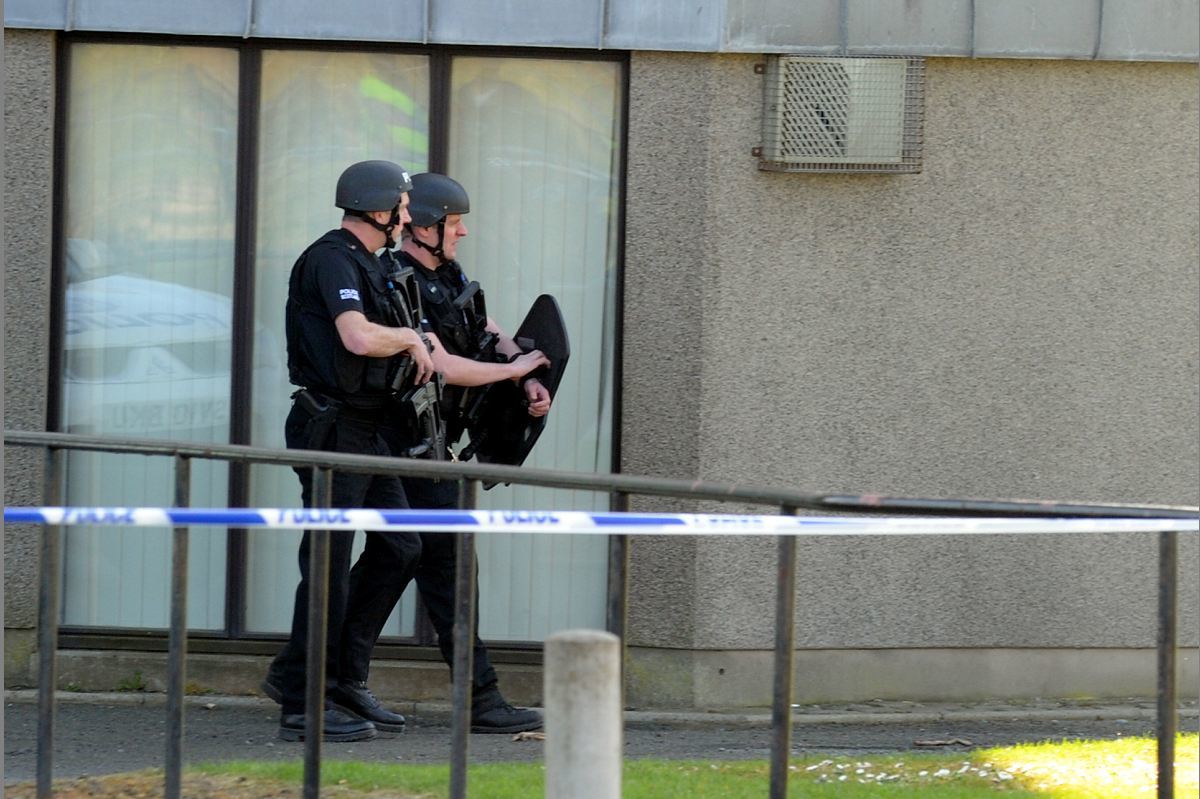 Police have refused to reveal the identity of a wanted man – despite using armed officers and sniffer dogs to search for him in two high-profile operations this week.
The force said it would not be naming the man, who is being sought in connection with drug offences, or releasing a picture of him as he is deemed to be "no danger" to the public.
A spokeswoman said the decision was based on advice from the procurator fiscal.
The refusal comes after officers with guns and riot shields surrounded the Kincorth Land multi-storey flats on Thursday following a tip-off that the man was inside.
A similar incident on Wednesday involved armed police in the Torry area.
Last night a local councillor said he and his colleagues had been briefed by police on how to respond to suggestions that the response had been heavy-handed.
Torry councillor Alan Donnelly said: "I know they deployed 30 or 40 officers to the Torry incident.
"The police have phoned councillors telling them how to deal with any allegations of overreaction."
Last night Kincorth, Nigg and Cove councillor Neil Cooney said the reaction from police suggested the man was a "big player" in the Aberdeen drugs scene.
Mr Cooney said: "The incident was mentioned at the community council and it was noted how unusual this sort of thing was for Kincorth.
"The police report given at the meeting is normally about traffic offences down Wellington Road and the like.
"But this hunt for Mr Big is something totally out of character for the area.
"I'm sure the police reaction is as restrained as it can be but it suggests he is a big player.
"While he might not be considered a danger to the public he is potentially a danger to his drug rivals, which is maybe a reason for the response."
Torry and Ferryhill councillor Graham Dickson said: "It is certainly a cause for concern to members of the public that a man like this is still at large."
A police spokeswoman warned there may be more high-profile police activity as officers try to trace the man.
"We would like to thank the public for their co-operation," she said.
Anyone with information should contact the police on 101 or Crimestoppers on 0800 555111.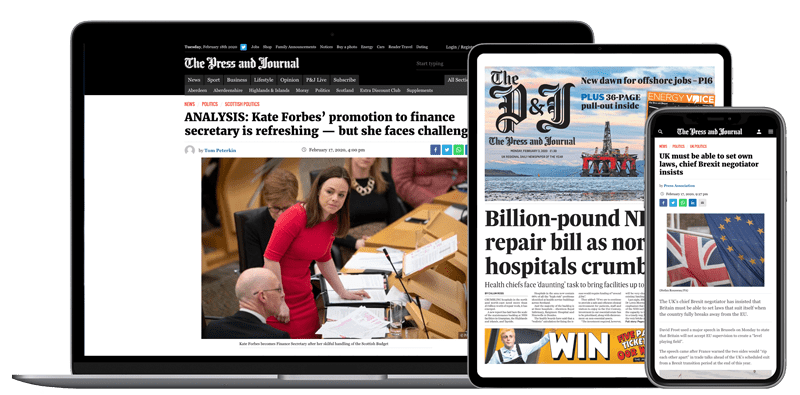 Help support quality local journalism … become a digital subscriber to The Press and Journal
For as little as £5.99 a month you can access all of our content, including Premium articles.
Subscribe