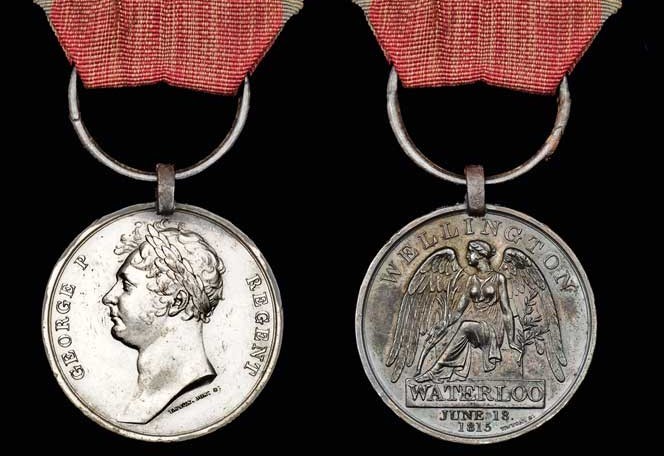 A medal awarded posthumously to an Aberdeen-educated soldier who died in the Battle of Waterloo will go under the hammer at a London auction next week – and could fetch up to £14,000.
The silver honour was given to Belfast-born Major Arthur Rowley Heyland, who was shot dead just before the battle was won on June 18, 1815.
To coincide with the bicentenary of the historic battle, the medal will be sold at a Spink auction in Bloomsbury, London, next week for an estimated price of between £12,000 and £14,000.
Auctioneer Oliver Pepys said the emotional story behind the trinket meant it was possible that it could fetch an even higher price.
He said: "After the Battle of Waterloo many historical documents and records were compiled, and luckily one of them was a letter from Major Heyland to his wife Mary the day before he died."
The letter, which is not being sold at the auction, reads in part: "What I recommend my love in case I fall in the ensuing contest is that my sons may be educated at the Military College, except Arthur, who is hardly strong enough.
"My darling Mary I must tell you again how tranquilly I shall die, should it be my fate to fall, we cannot, my love, die together, one or other must witness the loss of what we love most."
Mr Pepys continued: "We have estimated the price that this medal may sell for based on the current market and previous sales of Waterloo medals, however given the highly emotive story behind this item there is every possibility that it could sell for an even higher price.
"The overall quality of the medal is superb, and the fact that we understand that Major Heyland died in battle just before the point of victory could also help increase the price."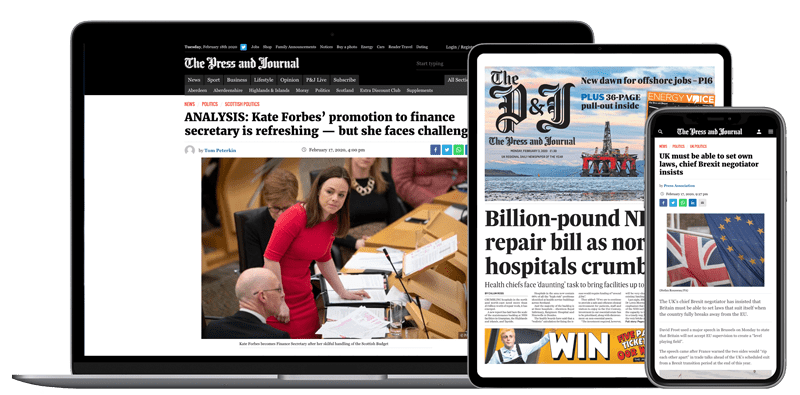 Help support quality local journalism … become a digital subscriber to The Press and Journal
For as little as £5.99 a month you can access all of our content, including Premium articles.
Subscribe