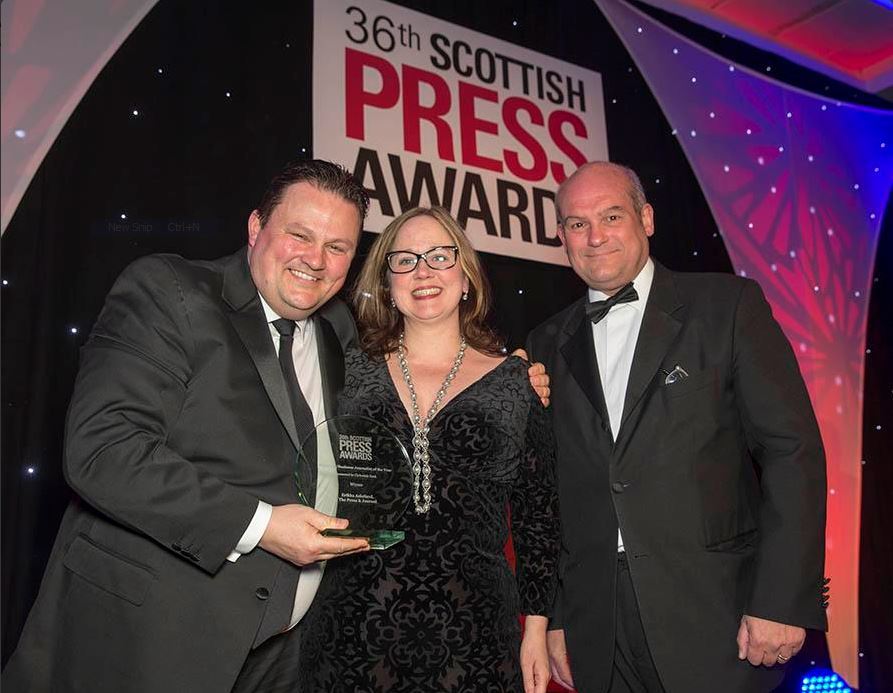 The Press and Journal scooped the Financial/Business Journalist of the Year award for the second year in a row at another successful evening for the newspaper at the Scottish Press Awards.
Press and Journal business editor Erikka Askeland fought off competition from four other worthy nominees to land the title of Financial/Business Journalist of the Year.
The black tie dinner evening was hosted by broadcaster Tam Cowan at Glasgow's Radisson Blu Hotel and upon announcing Erikka as the winner, judges described her as "a stalwart of business journalism who had broken multiple exclusives this year."
The Press and Journal, shortlisted for five awards, was also recognised as runner up in the Campaign of the Year awards for the Fair Deal On Energy Prices campaign, launched in October last year.
Press and Journal editor Damian Bates said: "We are extremely proud of Erikka, as we are of all our nominees at these prestigious awards. The recognition they and the newspaper have received underlines our commitment to quality journalism."
Meanwhile, political editor David McKay was nominated for Reporter of the Year, online editor Martin Little made the shortlist for Innovation of the Year for the recently launched Press and Journal website and Rob Murray was named in the top five for Cartoonist of the Year.
As well as recognising and rewarding the country's top journalists and photographers, the event also raised £3005 raised for Children's charity, CHAS.