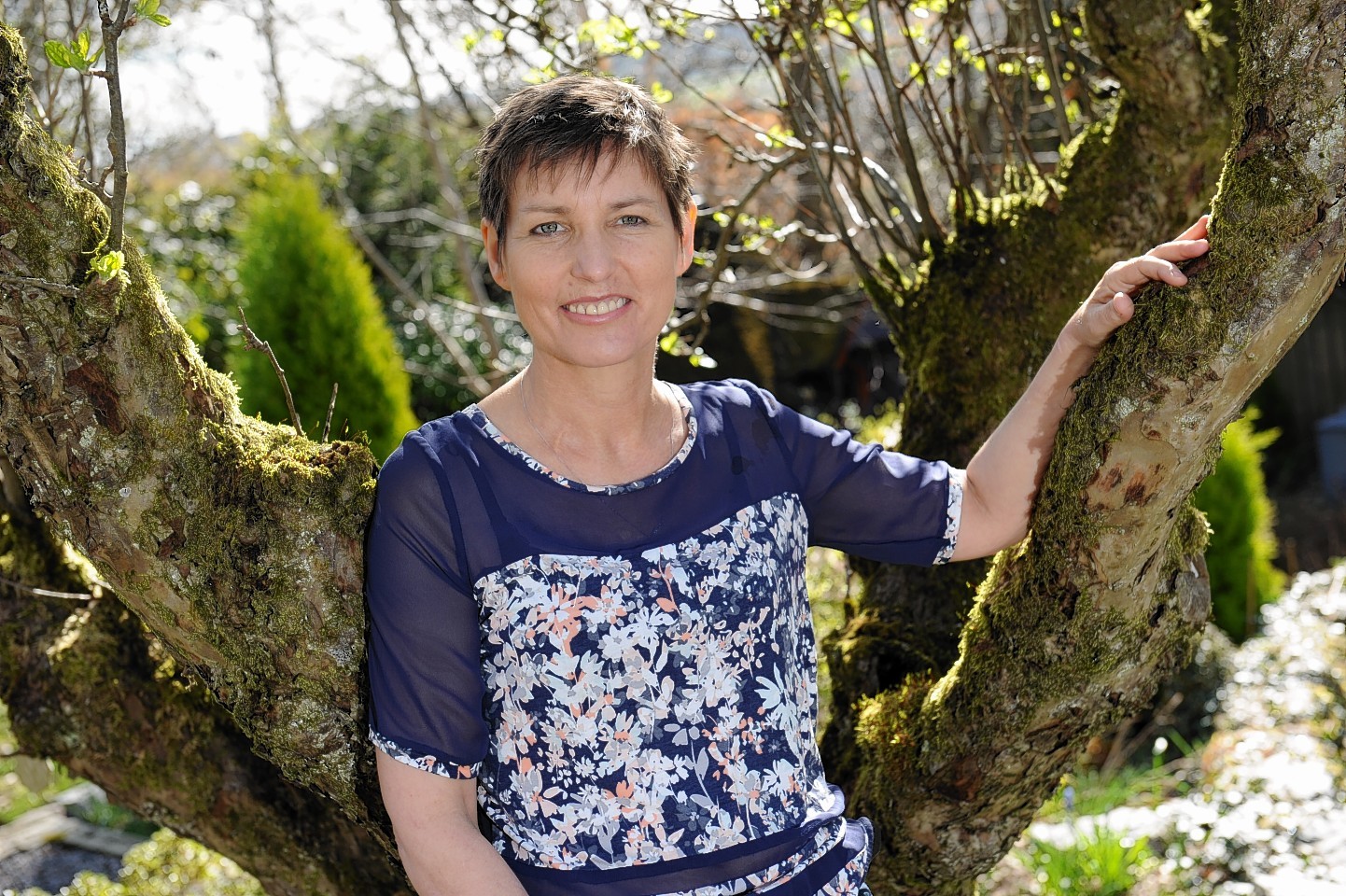 As we stand in the midst of the work site for her new kitchen, Lisa Stratford apologises for the noise and the workmen traipsing through her home.
The sun is streaming in through the incredible patio doors, which overlook her beautiful Deeside garden; the modern units are almost installed and the appliances are shiny and new – when it's finished, it will look amazing.
It resembles the foundations of any other kitchen.
But, in fact, it is so much more – a labour of love and a legacy that Lisa can build for her children and husband, to ensure she always has a place at the heart of their home.
The mother-of-three was told last March that the bowel cancer she had been diagnosed with is incurable.
The average survival prognosis is 18 months from metastasis – a statistic her family are having to live with every day.
But the strength and courage the 50-year-old has shown is astounding, wanting nothing more than to make sure her children are happy and that they are prepared for what is to come.
"The hardest part for me is to know that I'm not going to be a part of their future. When I allow myself to think of graduations, weddings and grandchildren, I remember that I probably won't be around for any of that," she said.
"Apart from that I'm really enjoying life – I want to be happy, and I want to laugh.
"It's when I dwell too much on the future that it's the hardest, because I know that they will want me there at those milestones.
"I just want them to know I really wanted to be there."
Lisa, a keen runner who lives in Cults, noticed something was not right with her bowel function after she started increasing the length of her training runs.
She put it down to a side-effect of intense exercise initially, but then sought medical advice.
Doctors sent her for a colonoscopy in June 2012, and discovered a huge malignant tumour.
Lisa started chemotherapy and radiotherapy, followed by a bowel resection and temporary ileostomy.
After further chemo and a reversal of her ileostomy, Lisa, who worked all her life as a dietician, began a PGDE course studying to become a home economics teacher – something she had always wanted to do.
It was during a school placement that a routine scan revealed the cancer had metastasised and could not be cured.
Undeterred, she continued with her studies and went on to win the PGDE Professional Studies Award at Aberdeen University – an accolade her family could not have been more proud of.
"There were 250 students and I was probably one of the oldest. I was amazed I won it," she said.
After graduation, Lisa began working part-time at Aberdeen Grammar School, a job she loved. However, her illness forced her to reconsider what was most important in her life.
"On my days off when I was recovering from chemo, I was also trying to plan lessons and do my professional development coursework," she explained.
"I loved the teaching, but I thought 'this is not the right use of my remaining time'."
Lisa continues to have chemotherapy every two weeks at home, meaning she is well enough for all but five days of the fortnight to live life to the full.
Her husband, Phil, is on compassionate leave from work so they can enjoy quality time together while Lisa is well enough.
Amazingly, the brave mother uses the days she feels well to run and will even take on the Balmoral 10K later this month for charity.
"It's a hard slog, but I like doing it because it takes your mind off the illness. It gives me a focus," she said.
Lisa and Phil's children, Sophie, 23, Molly, 20 and 19-year-old Luke, are currently based in Poole, Chamonix and Edinburgh, studying and working.
They wanted to stay at home when they discovered their mother's prognosis, but she encouraged them to go out and live their lives.
She said she wants to encourage people who have faced a cancer diagnosis to make the most of every day, and to not punish themselves by thinking 'why me?'
"Cancer is so prevalent – why shouldn't it be me?" she said.
"There's no point in being depressed because there's still so much for me to look forward to."
Lisa's husband of 25 years – her rock, and the person she credits for getting her through the toughest of times – nominated her for Courage on the Catwalk, knowing this might be her last chance to take part.
He said his wife was an inspiration and that it was her turn to stand in the spotlight.
"She never complains, not ever – she worries more for our children and what this is doing to them than she does for herself," he said.
"She does not want to die, but she is not scared of death.
"She has completed a tough university course, won an academic prize and run a half marathon in the midst of all this suffering.
"She is beautiful, she lights up every room she walks into and she deserves to be on the catwalk."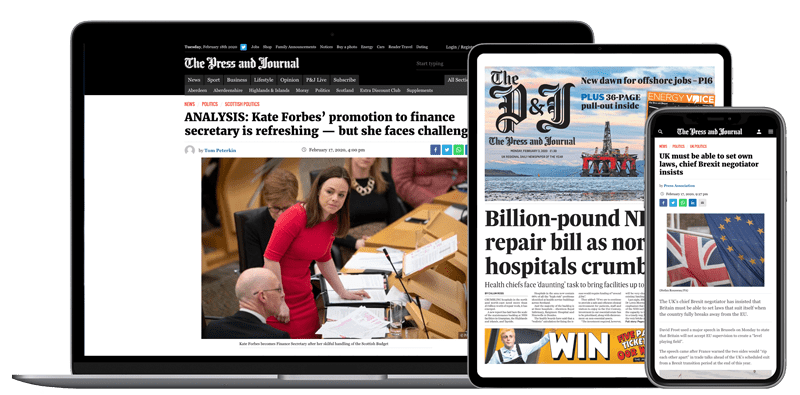 Help support quality local journalism … become a digital subscriber to The Press and Journal
For as little as £5.99 a month you can access all of our content, including Premium articles.
Subscribe