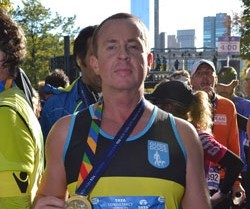 Aberdeen man Michael Gordon was not content when he completed the Balmoral 10K race last year.
For most people in need of a challenge, the next stage might be a half-marathon or even the full 26 miles.
But Mr Gordon was determined to go even further, so set himself the target of completing a total of eight of the world's most prestigious marathons, tallying up thousands of air miles on top of the ones he accomplished on foot.
And – just to keep the momentum up – he chalked up a series of half-marathons and shorter races in between.
The 42-year old Weatherford International employee completed his gruelling programme of endeavours in aid of the charity Guide Dogs.
He said: "The Aberdeen Guide Dogs fundraising group made quite an impression when they visited my workplace.
"They spoke about the difference having a guide dog can make to the life of a blind or partially sighted person, and how the service relies on public generosity for funding.
"I was surprised to learn that the guide dog service relies entirely on public generosity so that's why I am backing Guide Dogs."
The first of the marathons was in Berlin in September last year.
He followed it up with runs in Chicago and New York last year before going onto Marrakech, Toyko and then Barcelona at the start of 2015.
He went on to complete the Boston marathon last month and wrapped it all up in London on Sunday, April 26.
His efforts resulted in more than £2,000 in sponsorship.
Community fundraiser at Guide Dogs Andrea Williams said everyone at the charity was hugely grateful for Mr Gordon's support.
She said: "The challenge Michael set himself is quite extraordinary and goes above and beyond the everyday.
"It's not just the races themselves, but the preparation, travelling and recovery that go into it too. Michael should be proud of his amazing achievements.
"All at Guide Dogs are very thankful, and wish him the best for his forthcoming races."
The achievements did not come without a bit of pain, but Mr Gordon insisted it had been worth every blister.
He said: "At this stage I've had every kind of runner's experience and injury there is.
"My training consists of running in the races, coming home, getting a sports massage, living with the pain, and then jetting off for another race."
And has the agony ever tempted him to consider giving up before the finishing line?
"No chance," he laughed.
"I've spent a fortune travelling to places like Tokyo, New York, and Barcelona and they would have to drag me off the course. I've completed every race I have entered."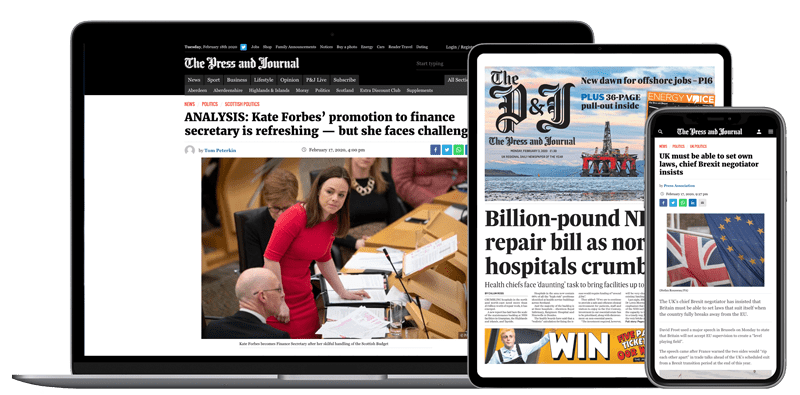 Help support quality local journalism … become a digital subscriber to The Press and Journal
For as little as £5.99 a month you can access all of our content, including Premium articles.
Subscribe