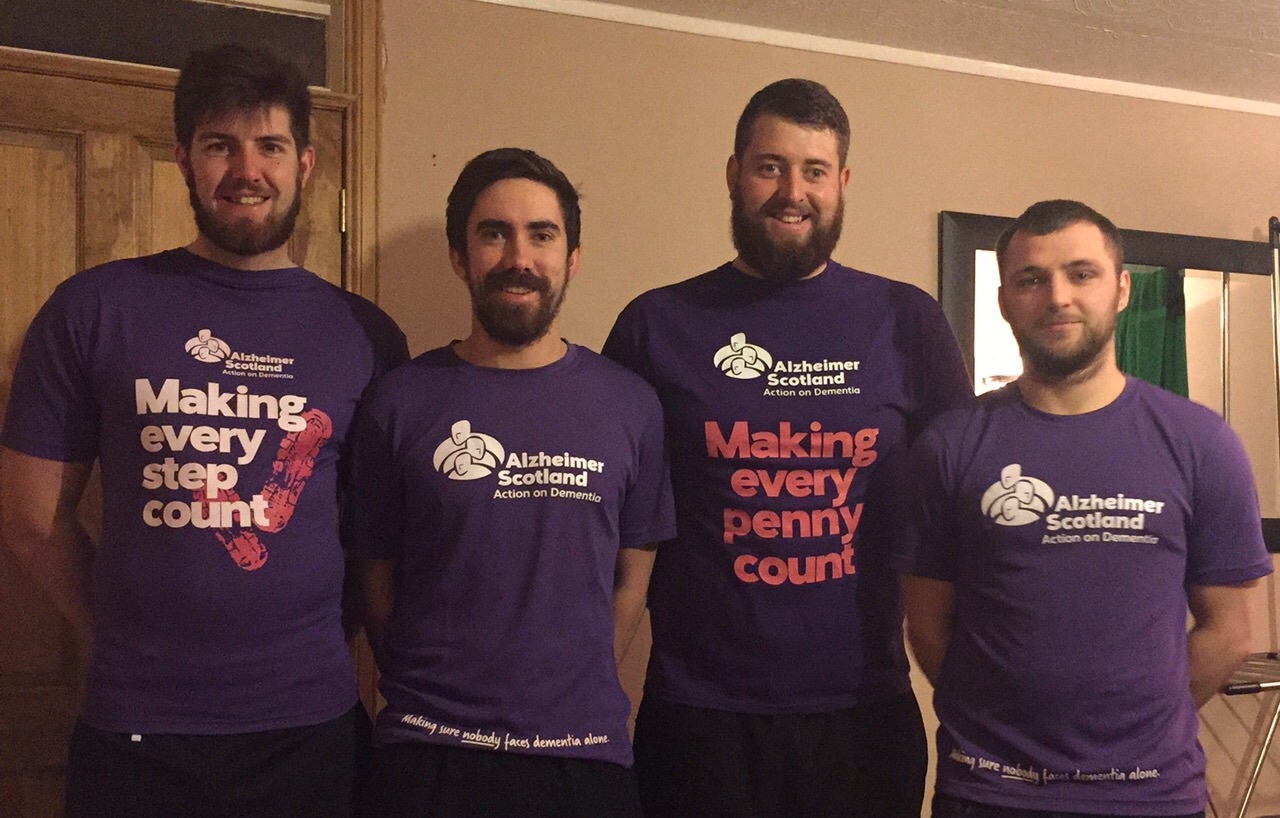 Four Aberdeen friends are to brave the heights of Kilimanjaro in September for charity.
Rob Ritchie, Craig Stronach, James Murdoch and Jamie Robertson, all 24, are preparing to scale the 19,000 feet peak to raise money for Alzheimer Scotland – a cause that means a great deal to all of them.
So far they have collected £6,659 towards their £12,000 target – and they are hoping to achieve much more by the time their challenge comes round.
Mr Ritchie said: "This is a cause that is close to all of our hearts.
"My grandad had dementia and the other guys have also had family members suffer from it.
"Alzheimer Scotland helps many families that are affected in Scotland and we hope to raise as much money as we can."
The foursome have known one another since their first year at school in Turriff and have remained close friends ever since.
They have held a series of fundraising events so far and have many more planned for the months ahead.
Mr Ritchie added: "We held a race night in March which saw us raise over £2,000 and we held an event back home in Turriff that raised over £1000.
"Going forward we are taking part in the 24-hour cycle challenge in Turriff on May day.
"We are also taking party in an aerobathon in May, holding a charity golf open in June and a coffee morning in Turriff in June.
"Our main aim is to raise as much money as we can for this fantastic cause and we are still looking for as many sponsors as we can get."
Aside from fundraising the friends also have the task of getting fit enough to climb Africa's highest mountain – a feat they are determined to achieve.
They aim to start climbing into higher altitudes as they prepare for the debilitating sickness that can affect many climbers on Mount Kilimanjaro.
Mr Ritchie said: "It is a massive task and when we started researching about the climb we saw it as a new challenge, there is still some more research to do in order to prepare for the change in altitude.
"It is something that we have never done before and it was something we wanted to complete together.
"We hope to give as much support to Alzheimer's Scotland as possible as they do some amazing work."
One in six people over the age of 80 is affected by dementia and 60,000 deaths a year are directly attributable to the condition.
There are more than 670,000 carers looking after people with dementia in the UK alone.
Alzheimer Scotland supports those affected and their families through a networkof advisers across the country, and funds research into the disease.
To support the four friends' fundraising go to
https://www.justgiving.com/PurpleCobrasClimbKili
.