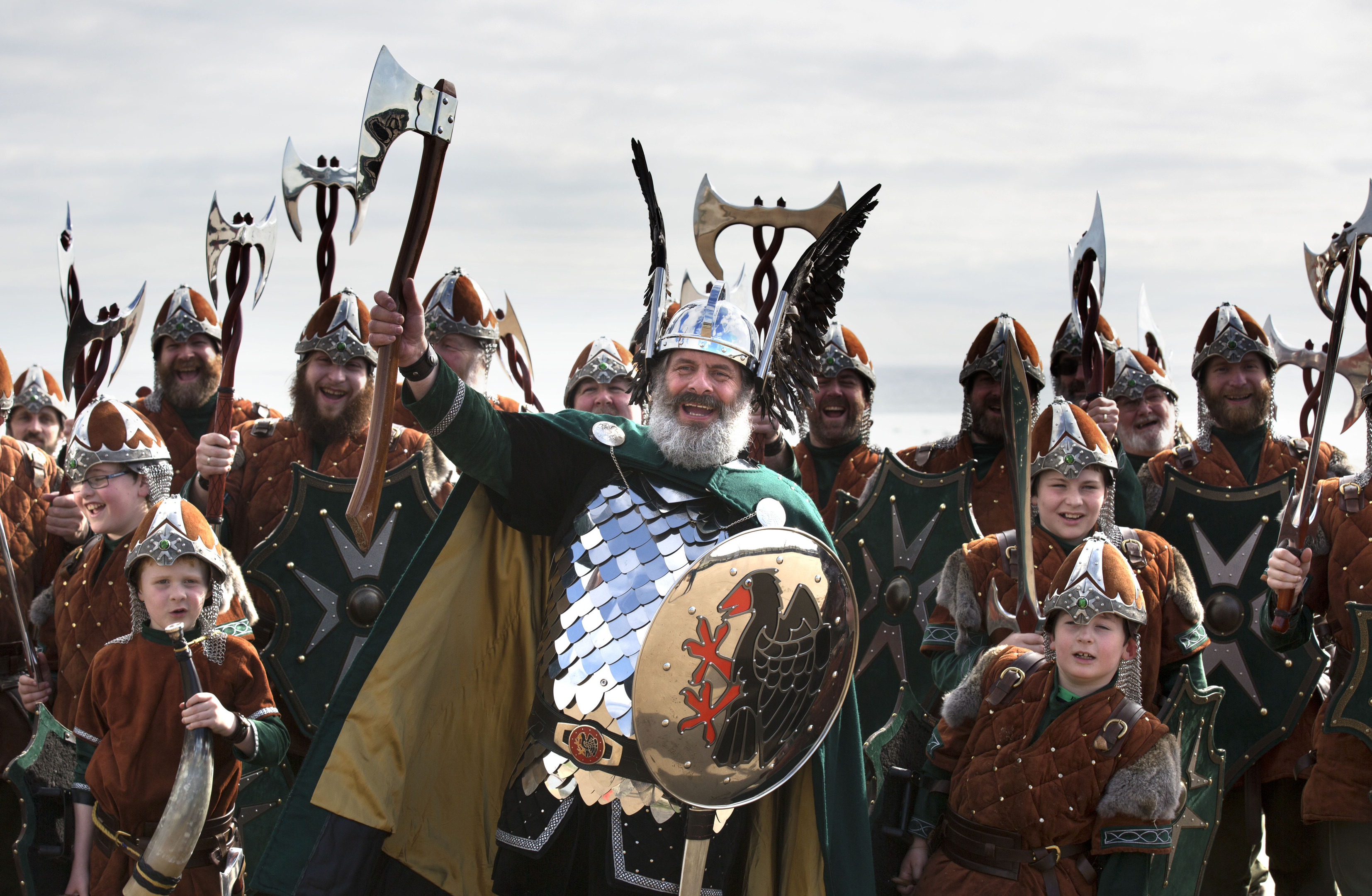 Aberdeen residents could be forgiven for thinking they had stepped back in time several hundred years yesterday as the beach was "invaded" by dozens of marauding Vikings.
Neil Robertson, Guizer Jarl of this year's Lerwick Up Helly Aa, brought a 38-strong squad across the North Sea from Shetland – by ferry rather than the traditional longboat – to mark the opening of a major international tourism conference in the city.
The VisitScotland Expo – taking place at the Aberdeen Exhibition and Conference Centre (AECC) today and tomorrow – is expected to bring in more than £24million of business to the north-east.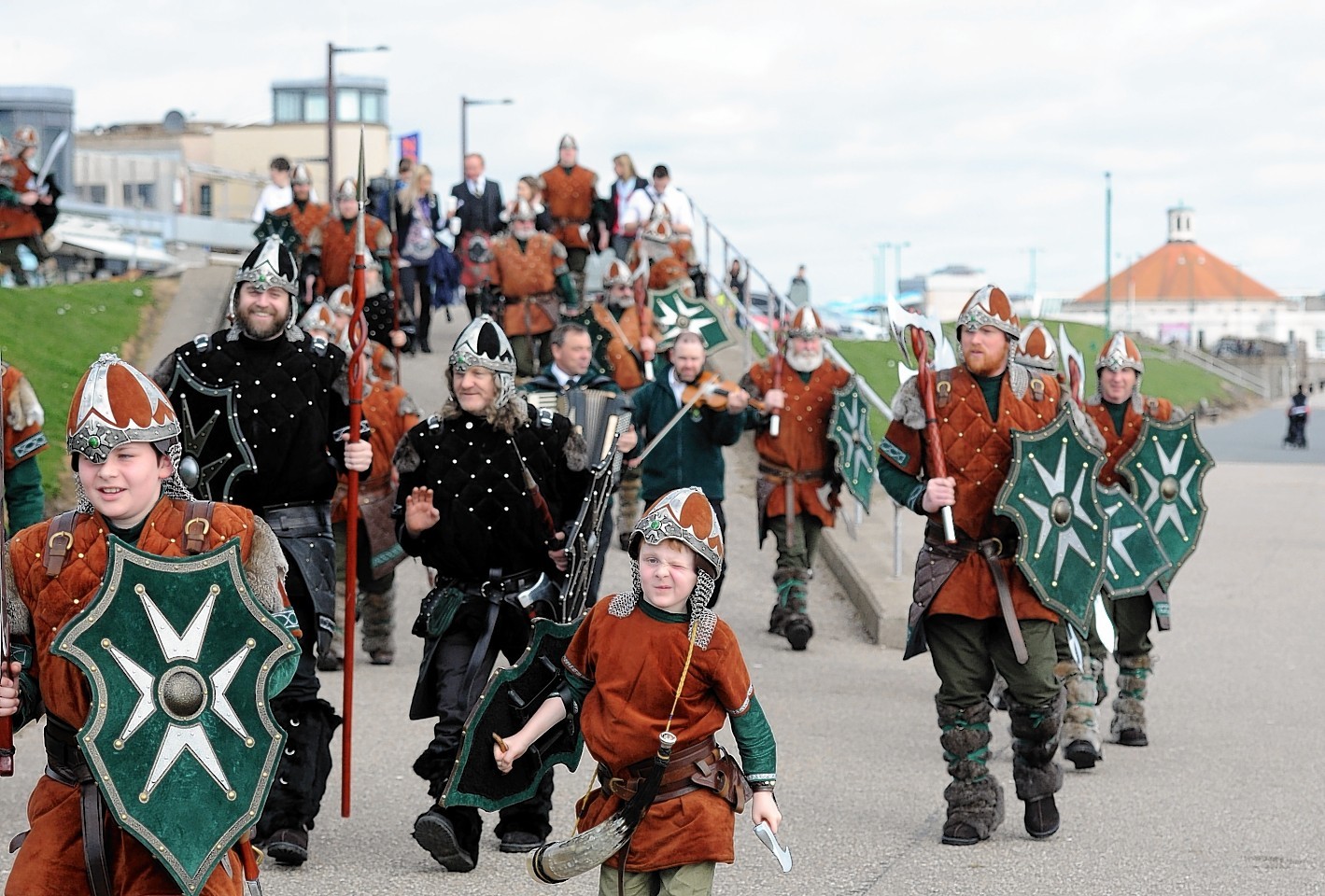 Mr Robertson said: "It is always a boost to the squad when they are asked to represent Shetland or perform at prestigious events. The effort they have put into making the costumes is rewarded by the demand for their services."
Two of the Vikings, brothers Robbie and Tom Watt, 65 and 63, said they planned to celebrate their successful invasion with a pint in the city's Dutch Mill pub, dressed in full gear.
Robbie added: "I think some folk thought we were making a film, but I'm definitely no Mel Gibson.
"The serious reason we're here is to promote Shetland, and Scotland, as the top class tourist destination it is."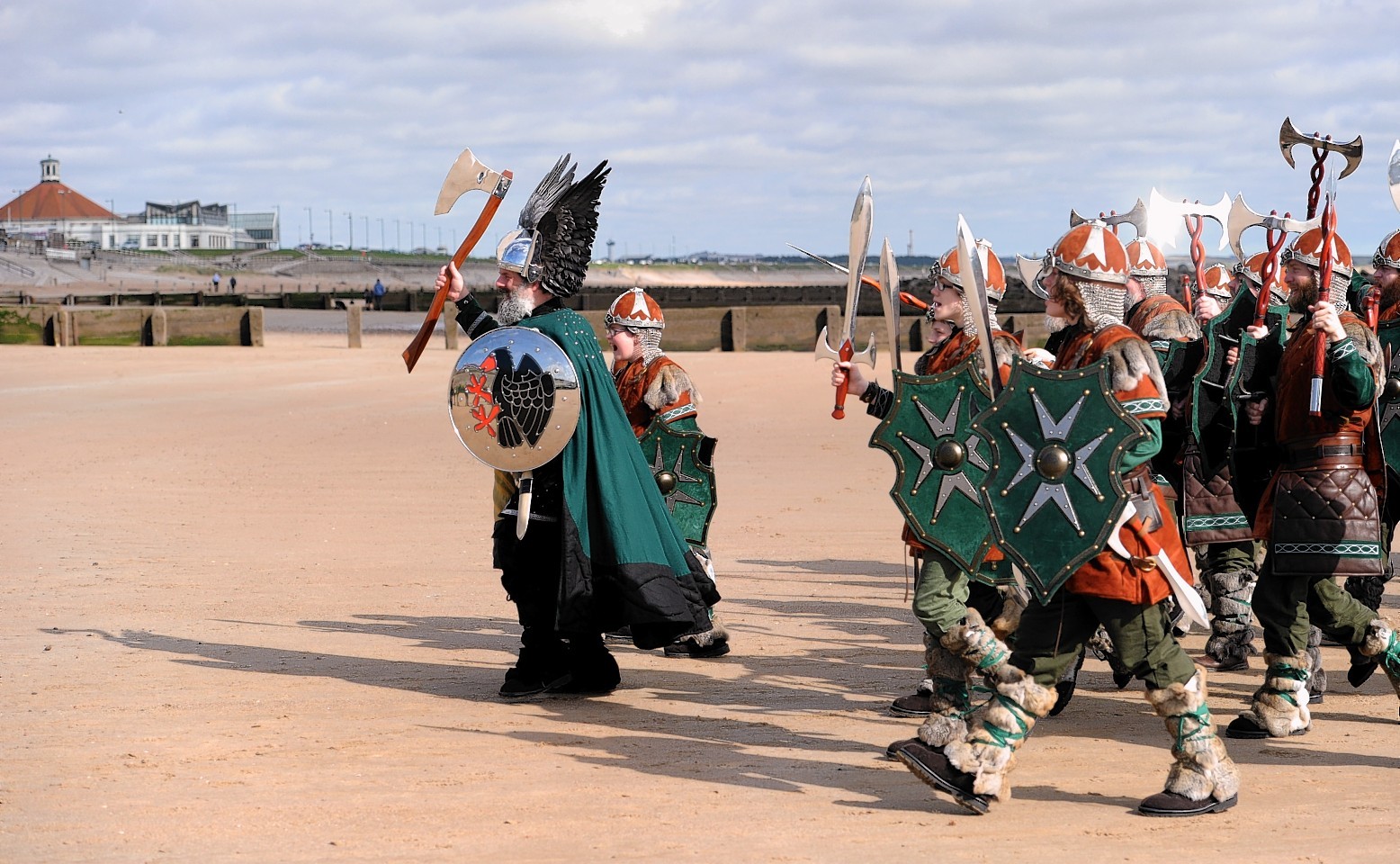 Philip Smith, regional director for Aberdeen city and shire for VisitScotland, said this week's gathering would showcase the north-east and Scotland to the world.
"While we mostly keep to the older markets like Germany and France, we are seeing increasing interest from some of the emerging economies like Russia and in South American countries," he added.
Scottish Tourism Minister Fergus Ewing said: "Our tourism industry is vital to the Scottish economy and plays a key role in promoting Scotland around the world. Events like the VisitScotland Expo are crucial within the industry and provide a shop window for many companies – including 32 brand new exhibitors this year.
"The Year of Homecoming in 2014 has taken Scotland's profile to great heights and with 2015 being the Year of Food and Drink, we are determined to build on this success for the future through events like this which gives our international visitors a flavour of all Scotland has to offer."