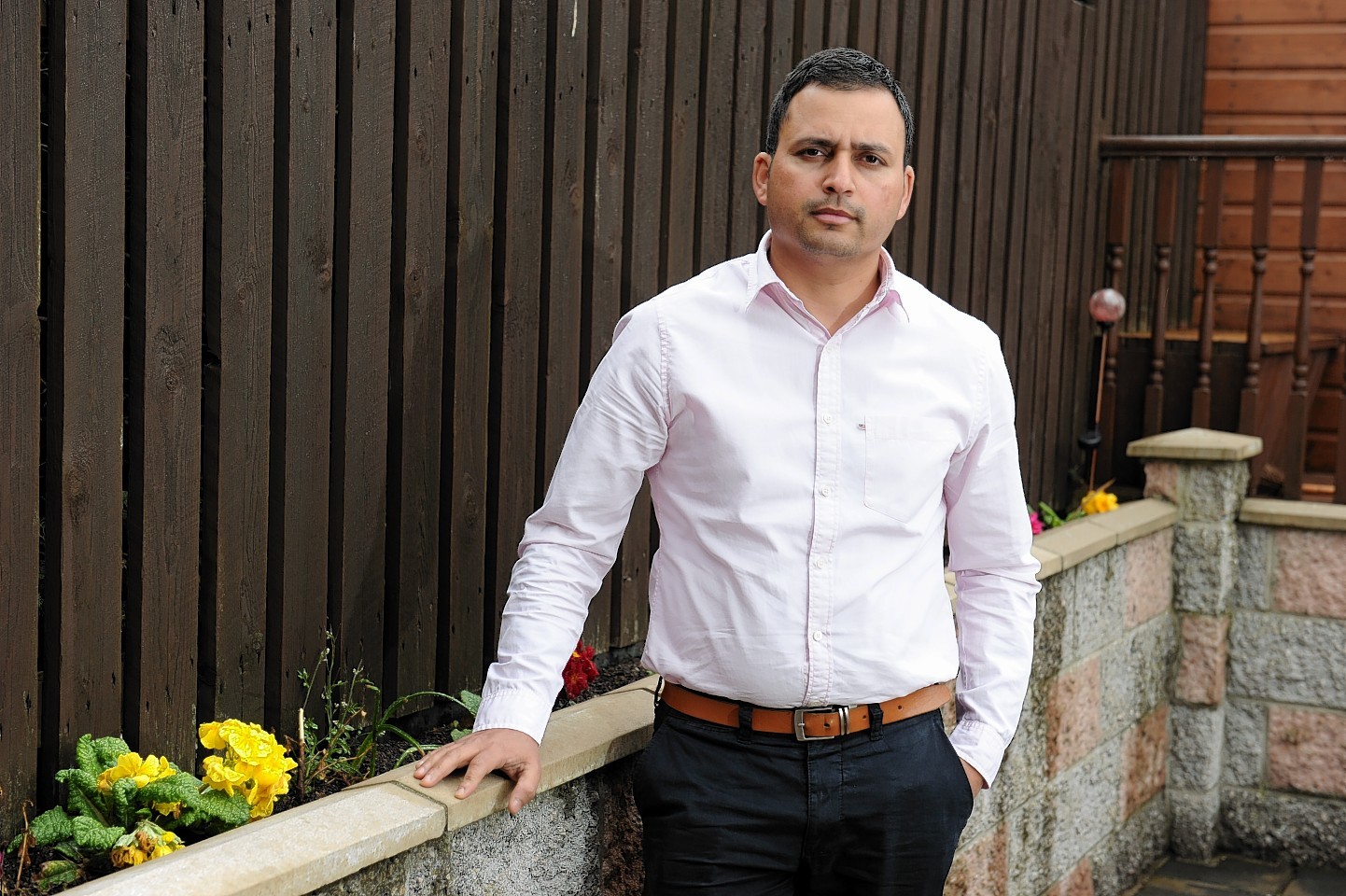 The north-east Nepalese diaspora were left in a state of shock by Saturday's tragedy, and last night some were still awaiting news from their homeland.
Chairman of the Aberdeen-based Organisation for Nepalese Culture and Welfare, Dipesh Regmi, said last night that relatives of Aberdonians had been left without homes in Nepal due to the disaster.
The 36-year-old Nepalese ambassador, who works as a logistics manager for NHS Grampian, said he immediately called his parents when he heard the news.
Mr Regmi said: "There are roughly 500 to 600 Nepalese people living in Aberdeen. Apart from a couple of friends and family back home who have lost their houses everybody is safe.
"A lot of people didn't know there was such a Nepalese community in Aberdeen. We are very, very close to each other. We live quite close so we know everybody and everybody is keen to know everyone is safe.
"Our families are quite safe at the moment and there is not any bad news. It was a big shock, right across the world."
Mr Regmi, who lives in Danestone with wife, Sangita, and six-year-old daughter, Melissa, moved from the Chitwan district of Nepal to Aberdeen to study in 2005.
He said: "My parents are living in Nepal, my grandma lives in Nepal. I think most of the people managed to contact their family and they are safe.
"Everyone is trying their best to get in touch with families. Rural parts it is still difficult and a couple of families living here are still trying to contact their families."
The organisation swiftly began a fundraising campaign on its website to raise money to go towards aid and relief for victims of the disaster.
Mr Regmi added: "What we are trying to do is raise some money, we want to do this to support the victims especially in Kathmandu where a lot of hospitals aren't coping. They haven't got enough doctors and nurses.
"We are collecting money this can be used for whatever they need."
Donations can be made at: http://oncw.org.uk/