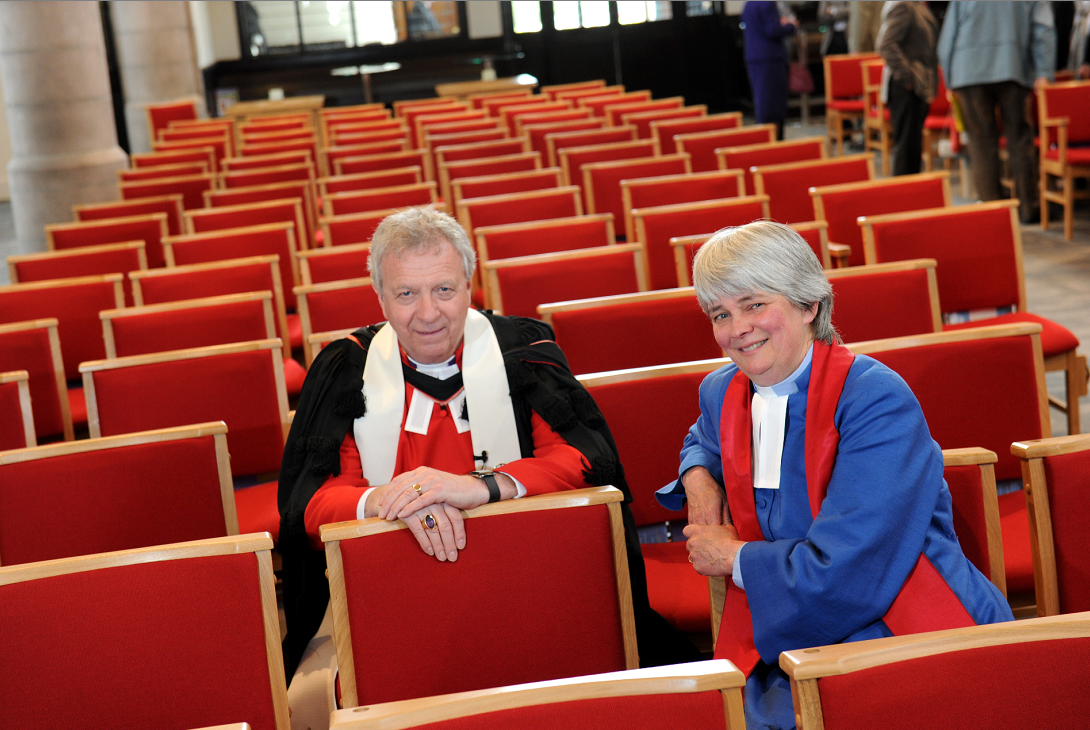 The top man in the Kirk visited an Aberdeen church yesterday morning to lead a special service.
The moderator of the General Assembly of the Church of Scotland arrived at Midstocket Parish Church, just months after it completed a lengthy refurbishment.
It was a welcome treat for the congregation, who made headlines last year when their sanctuary chairs, which were due to arrive by early December, failed to turn up in time for Christmas.
Now, with hundreds of new seats in place and a host of other renovations completed, the moderator Right Reverend John Chalmers and his wife Liz were able to give the completed church their blessing.
Midstocket minister, Reverend Sarah Nicol, said: "It was great, the moderator and his wife loved it and we loved having him.
"He preached a sermon and dedicated the new lectern, and he also presented us with a dove made of glass, which was made in Bethlehem with glass collected from sites which have been bombed.
"He planted a tree for us as well. I believe it's a weeping willow, one that won't get too big or too bushy outwards, he's obviously very good at his gardening because he was telling us how and when to water it, when to trim it.
"He's also very into his DIY, so he was very interested in the work that we've done.
"He loves how the sanctuary looks now, with the nice red chairs, the brighter windows and walls and everything.
"I've been a minister for 30 years in different places and I've never had a moderator in one of my churches before at all, so it was quite unusual.
"It was really encouraging for us as a church to be able to show what we've done, a lot of people in the church have put a lot of work in to get us to this stage, so it was an extra special kind of blessing that the moderator has come and appreciated what we've done.
"The church has to move forward into a new era, so we're happy to be on the way towards that."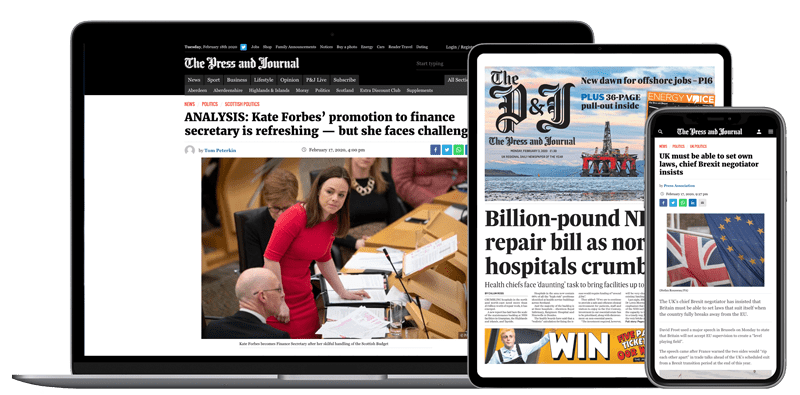 Help support quality local journalism … become a digital subscriber to The Press and Journal
For as little as £5.99 a month you can access all of our content, including Premium articles.
Subscribe