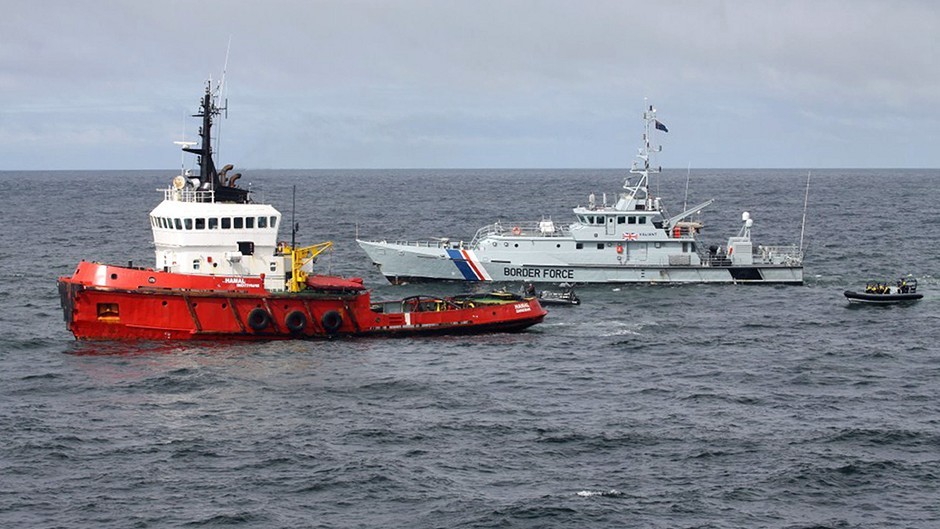 Nine Turkish men have appeared in court accused of drug trafficking offences following a Royal Nay-led raid on a ship off the coast of Aberdeen.
The Tanzanian-registered Hamal was stopped 100 miles east of the city by the UK Border Force vessel Valiant and the Royal Navy Type 23 frigate HMS Somerset last week.
At the time a National Crime Agency (NCA) spokesman said a "significant quantity" of cocaine had been found.
The men – aged between 26 and 63 – all appeared at Aberdeen Sheriff Court yesterday afternoon.
Mustafa Ceviz, 54, Ibrahim Dag,47, Mumin Sahin, 45, Mahammet Seckin, 26, Umit Colakel, 38, Kayacan Dalgakiran, 63, Emin Ozmen, 50, all from Istanbul, appeared in private before Sheriff Edward Savage.
Abdulkadir Cirik, 31, from Mersin, and Mustafa Guven,47, from Yozgat, also appeared from custody at the petition hearing.
They all faced the same charge of possession of a controlled drug under the Criminal Justice (International Co-operation) Act 1990.
The men made no plea and were remanded in custody and are expected to appear in court again next week.
The NCA began an "intelligence-led" operation on board the vessel on Friday.
The agency's spokesman added that an "inch by inch" search was being carried out by its teams, along with Border Agency specialists, and that the work could continue until tomorrow.
The crew of the Hamal were believed to have been heading to Hamburg, northern Germany, when they were intercepted on Thursday evening.
The NCA was acting on intelligence supplied from France's Direction Nationale du Renseignement et des Enquêtes Douanière, the Maritime Information Centre and the Maritime Analysis and Operations Centre in Lisbon.
A Police Scotland spokesman said officers were on standby to assist the NCA with its investigations.
John McGowan, of NCA's border policing command, said: "This is a potentially significant seizure of illegal drugs, only made possible by the co-operation between ourselves, Border Force, the Royal Navy and our international partners.
"The exact amount of cocaine on board is yet to be determined and the search is likely to continue for some time.
"The ongoing NCA investigation is being supported by Police Scotland."
A spokesman for Aberdeen Harbour said its staff were also assisting with the operation.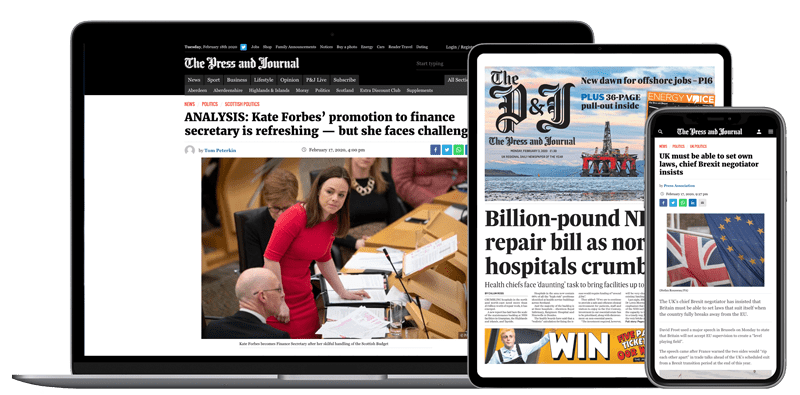 Help support quality local journalism … become a digital subscriber to The Press and Journal
For as little as £5.99 a month you can access all of our content, including Premium articles.
Subscribe