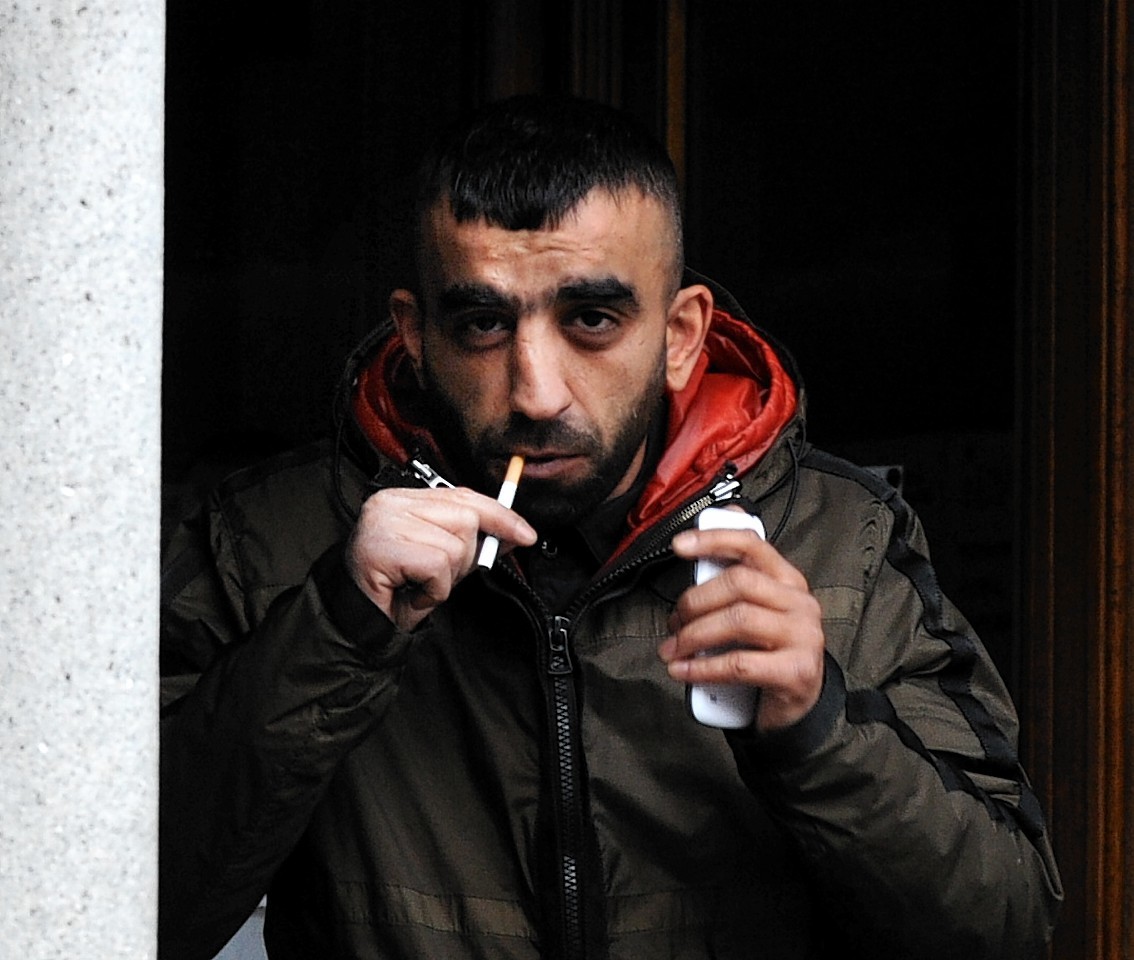 Counter-terrorism officers swooped on a north-east hotel after an Asian royalist made a throwaway comment about visiting the Queen.
Shafiq Hussain and two of his friends checked into the Hilton Treetops in Aberdeen and paid for their room with a wad of cash.
But when Hussain and his friends began chatting about visiting the monarch at Balmoral, they were overheard by staff at the reception desk.
And around 4am they following morning "about 20" specialist police officers stormed his room after reports were made to Scotland Yard.
When it was quickly established that the men were in no way planning a terrorist attack in the north-east, Hussain angrily marched downstairs.
He then started to racially mock the black hotel worker who had called the police by making monkey noises.
Yesterday, the 33-year-old appeared at Aberdeen Sheriff Court and admitted acting in a racially aggravated manner towards Vancelot Varden while at the hotel in the city's Springfield Road.
Fiscal depute Helen Johnston told the court that when the three men checked on April 6 Mr Varden believed they were acting suspiciously.
She said he observed them for a while and found it strange that they were paying for the room in cash.
Mrs Johnston said Mr Varden also overhead a conversation between the friends about visiting the Queen and was concerned they may have been planning an attack.
As a result, the police were called and the counter-terrorism unit was sent.
Mrs Johnston said: "On their arrival it was quickly established that the comment made had been taken out of context.
"Police witnesses then attended at reception to advise the complainer of this and during this time the accused attended and asked for a new key card for his room as he claimed he had been locked out.
"As he walked away from the reception area he made loud monkey noises which were clearly directed at the complainer."
Hussain's agent, solicitor Graham Morrison, said he accepted his client had acted in an inappropriate manner.
However, he claimed it had been in retaliation for the racism he felt he had been shown.
He said: "He and his two friends had been in Aberdeen awaiting an appearance at the JP court for speeding. The remarks made which aroused suspicion were about the Queen and their proximity to Balmoral. They are royalists.
"This had been overheard and because they were of Pakistani origin, they put two and two together and the complainer called Scotland Yard.
"At around 4am anti-terrorism officers attended at his room. He thought that in itself was racist."
The court heard that Hussain, of 32 Sussex Drive, Blackburn, Lancashire, had one previous conviction which was also for acting in a racially aggravated manner.
Sheriff Alison Stirling fined him £250.
A Hilton Worldwide spokesperson said, "We can confirm that the police did arrive at the hotel on April, 7 2015.
"The hotel fully cooperated with the police inquiry."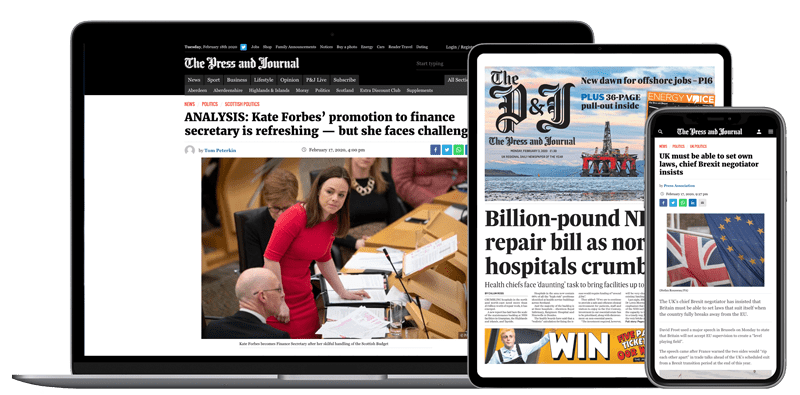 Help support quality local journalism … become a digital subscriber to The Press and Journal
For as little as £5.99 a month you can access all of our content, including Premium articles.
Subscribe