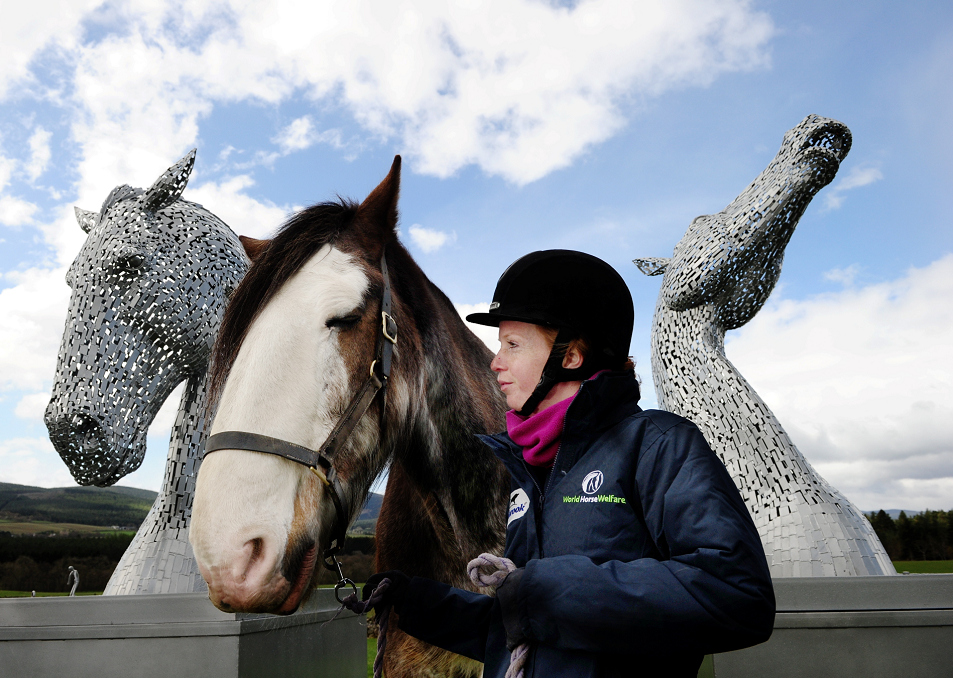 Miniature versions of the world's biggest equine sculptures will be the mane attraction at a north-east horse sanctuary for the next few weeks.
The Kelpies Maquettes – two scaled-down versions of the grand, national monuments in Falkirk – will be on display at Belwade Farm rescue and rehoming centre just east of Aboyne until May 14.
Crafted by sculptor Andy Scott, the artworks, and their gigantic counterparts, were modelled on two of the World Horse Welfare centre's resident Clydesdales, Baron and Duke.
To mark the 25th anniversary of the sanctuary, the statues were unveiled by its most famous Clydesdale, Digger, who stands 19 hands high and once tried out for the Household Cavalry mounted regiment in London.
Centre manager Eileen Gillen said the enormous horse was surprised to finally find himself in the company of specimens taller than him.
She said: "The Kelpies in Falkirk were modelled on two of our horses, Baron and his friend Duke, so immediately we had a connection with them.
"We are more than delighted to have the Maquettes at Belwade farm, and to have such iconic statues on the farm is just incredible.
"The story behind the Kelpies is very much like our own story, in that they were built in honour of the working Clydesdales in the days when they were used on the canals.
"Our charity, World Horse Welfare, was founded to support the workhorse way back in 1927, so really it's very apt."
Mrs Gillen hopes the two statues, which stand at just under 10 feet high, will help to bring attention to the work still being done today for the equine guests of the Aberdeenshire sanctuary.
She continued: "Belwade Farm is the Scottish hub for World Horse Welfare. We are a rescue and rehoming centre for horses, ponies and donkeys who have come across rough times in their lives and have come to be rehabilitated and re-homed.
"The Maquettes will be here for three weeks, so we're really encouraging people to come and see these beautiful, iconic statues and also find out a bit more about World Horse Welfare and what we do for our animals here."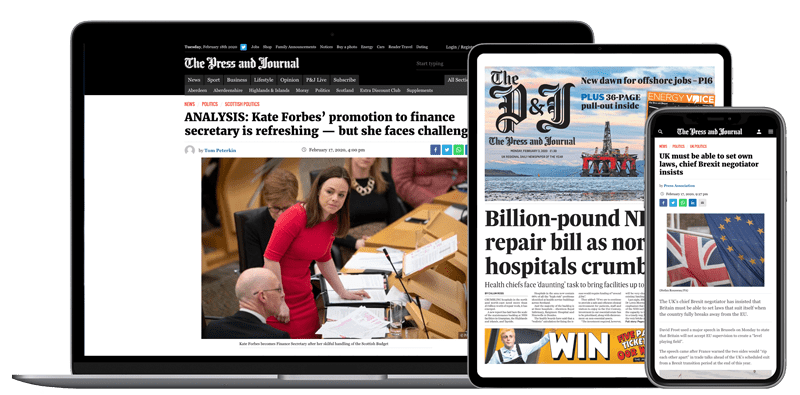 Help support quality local journalism … become a digital subscriber to The Press and Journal
For as little as £5.99 a month you can access all of our content, including Premium articles.
Subscribe