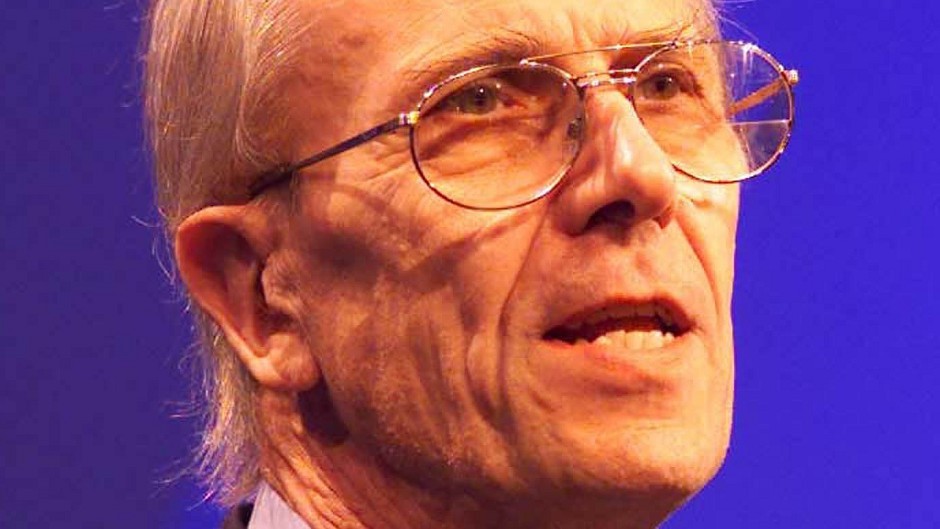 Former Conservative Party chairman Norman Tebbit has urged Tories in key north and north-east seats to shut out the SNP by backing the Liberal Democrats.
The peer revealed he had a "soft spot" for under-threat Chief Treasury Secretary Danny Alexander – and that he believed former Lib Dem leader Charles Kennedy brought "joy and happiness into life".
And Lord Tebbit claimed an independent Scotland would be treated in a "derisory" way by other European powers, comparing its influence to debt-ridden Greece.
The 84-year-old – who was a minister in Margaret Thatcher's government – hit the headlines last week when he suggested Conservatives in Scotland should consider voting Labour to prevent an SNP landslide north of the border on Thursday.
In an interview with the Press and Journal yesterday, the peer expanded on the remarks, saying Tories in north of Scotland seats should vote Lib Dem if the party is best-placed to stop the SNP.
Asked about constituencies such as Gordon in the north-east, where Alex Salmond is the SNP candidate, and the Highland seats held by Mr Alexander and Mr Kennedy, he said: "It's complicated because I'm a Conservative, and a unionist.
"As a former chairman of the Tory Party, I find it hard to tell Tories to vote for other parties.
"But there are some seats in Scotland, including the ones you mention, where the choice isn't between Conservatives and socialists, but between a hard-left anti-unionist, or Nationalist, party, and a left or centre-left unionist party of some kind.
"My feeling is why let the SNP represent a seat which is not Nationalist. I think the Union matters above all else."
He added: "I've got a bit of a soft spot for Alexander. He's been a pretty responsible minister. He has said some silly things in the election, but people do.
"Of course Kennedy is always likely to bring some joy and happiness into life.
"I'd rather Mr Salmond were not in the House of Commons."
The SNP surge since the independence referendum has dominated the election campaign, with David Cameron's Conservatives repeatedly warning of the impact of the Nationalists holding the balance of power if there was a hung parliament next week.
But Lord Tebbit said: "The question is, who would Mr Cameron rather have sitting on the other side of the House – a Nationalist or a unionist?"
Turning his fire on the SNP, the peer said: "What really astonishes me is how Salmond and Sturgeon manage to get away with the idea that they want an independent Scotland, because they do not. They've got no intention of having an independent Scotland.
"Imagine the day that a Scottish prime minister went to Brussles for a Council of Ministers and Mr Juncker (EU Commission president jean-Claude Juncker) or someone would say 'nice to see you, would you mind going over to play with likes of Croatia and we'll tell you when we've done the business.
"How independent would Scotland be? It would be derisory. Look at the way Greece is being treated."
Asked if he was saying Scotland could end up in a similar position to Greece, Lord Tebbit said: "I don't necessarily think that's so, but they should look at how a small country is treated by the big boys in Europe."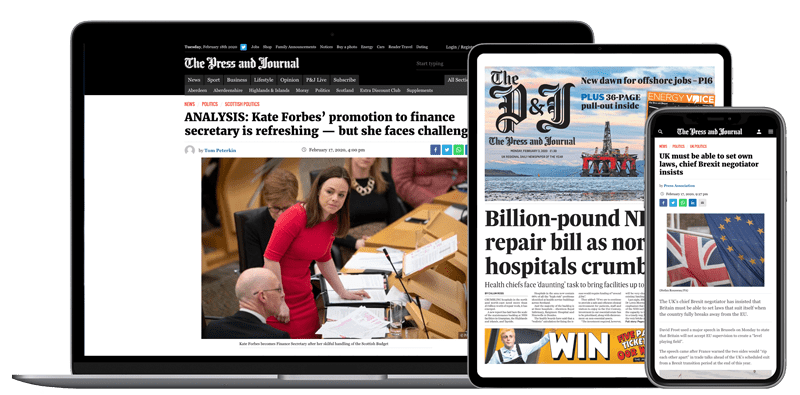 Help support quality local journalism … become a digital subscriber to The Press and Journal
For as little as £5.99 a month you can access all of our content, including Premium articles.
Subscribe