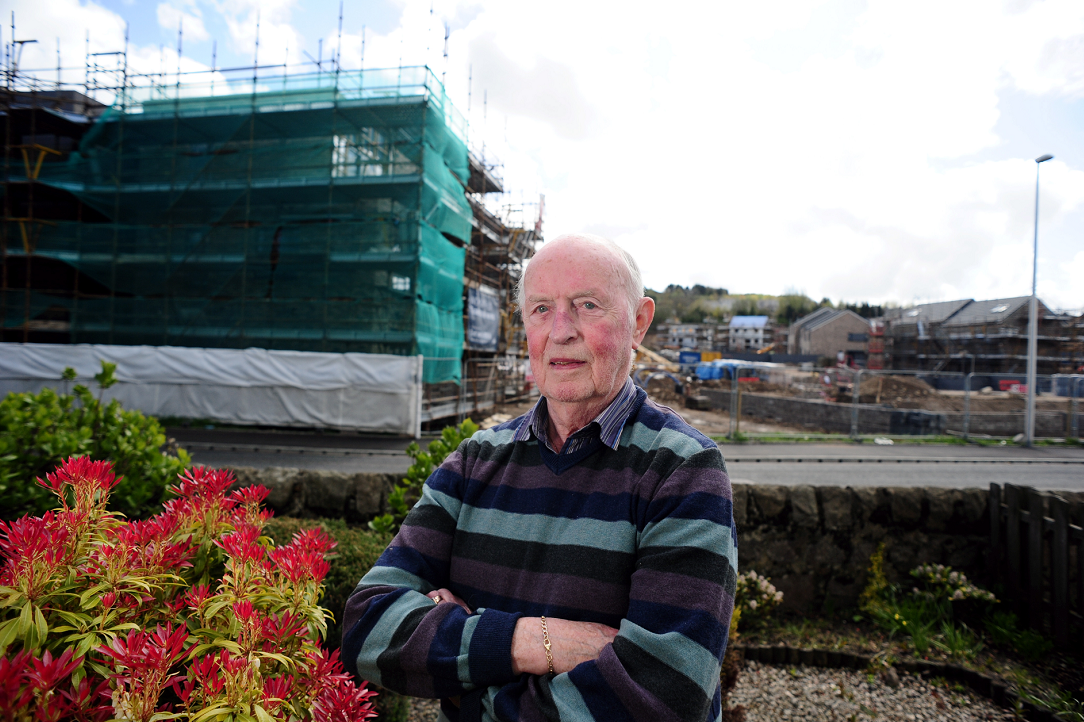 A pensioner claims he has been forced to deal with "Sahara Desert proportions" of dust in his garden and driveway kicked up by a construction site directly opposite his home.
Ian Davie, of Mugiemoss Road, Aberdeen, says he has faced constant problems with noise and dirt since work started on the Plaza at Riverside Quarter development earlier this year.
Last night bosses at Stewart Milne Homes – part of a consortium behind the scheme – promised they would contact the 79-year-old and take action to tackle his concerns.
Mr Davie said: "It has been pretty much a nightmare – sheer noise and vibration 12 hours a day from 7am to 7pm.
"The dust just covers everything, the car, the driveway, the windows and doors and when you cut the grass all you're getting is sand all the way through."
Mr Davie, a retired personnel manager at the former Davidson Mill nearby, said when he wasn't scraping up buckets of dust, he was having to plug his ears for the noise.
He added: "When they first started putting up the scaffolding, it was really noisy, but the main noise is the trucks, diggers and all sorts of things coming in and out, it's a continual convoy of lorries kicking up dust clouds of Sahara Desert proportions.
"I'm not naive, I understand that you cannot build something without making a noise, but it's just the fact that it's going to be going on for another 18 months, that's a long time to have your life disrupted."
One of Mr Davie's neighbours, who did not want to be named, said: "My windows get covered in dust, our driveway gets covered in dust, my car has to stay in the garage, it's just everywhere."
Another said: "There's certainly a lot of dust and noise. Our drive is covered in sand all the time, you sweep it out and the next day it's as bad as ever."
A spokeswoman for Stewart Milne Homes said: "Stewart Milne Homes is part of a consortium development at the Riverside Quarter on Mugiemoss Road, where we are building The Plaza.
"We spoke with Mr Davie when we first began work on the site and listened to his concerns, however, since then we've had no further complaints.
"Stewart Milne Homes always makes every effort to protect the environment around our sites from excessive noise or dust created in the construction process and we will of course contact Mr Davie as a priority to discuss his current concerns."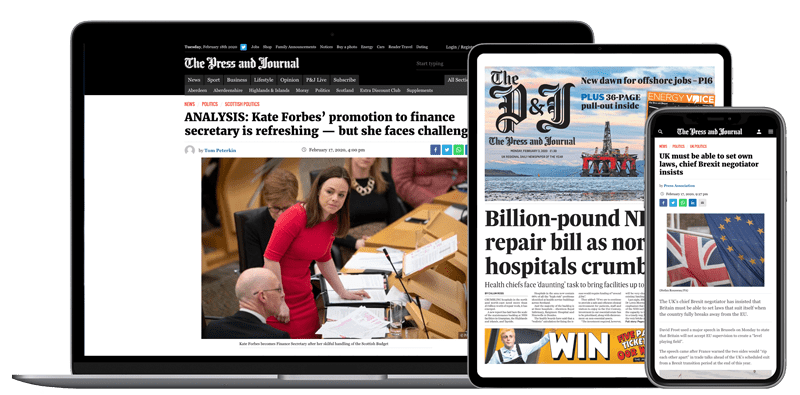 Help support quality local journalism … become a digital subscriber to The Press and Journal
For as little as £5.99 a month you can access all of our content, including Premium articles.
Subscribe