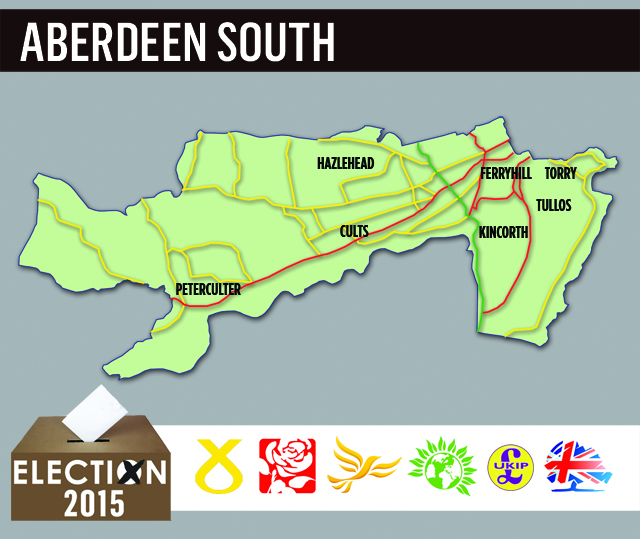 The south of Aberdeen is playing host to an intriguing battle which could provide a defining moment in the 2015 general election.
A former Tory stronghold, Aberdeen South has swung back and forth between Labour and the Conservatives since the 1980s.
But this time around, it is the SNP, rather than the Tories, who are mounting the biggest challenge to a seat controlled by Labour since Tony Blair's landslide win in 1997.
Labour's candidate, Dame Anne Begg, is seeking a fifth term in a constituency once held by Scotland's inaugural first minister, Donald Dewar.
The Liberal Democrats came second in the 2010 general election and, under different circumstances, may have fancied their chances.
But it is likely the party will suffer at the ballot box after entering a coalition with the Conservatives and presiding over some unpopular decisions including a now-infamous Budget tax raid on the North Sea oil and gas sector in 2011.
Chancellor George Osborne recently announced a package of measures to help weather the storm caused by the global downturn in oil prices – but the SNP believes it could do a better job in terms of stewardship of the key local industry.
Successive opinion polls have suggested the SNP have a real chance of winning the seat for the first time.
It is an intriguing possibility, given voters in Aberdeen rejected Scottish independence last September.
Aberdeen South was a Liberal Democrat stronghold at Holyrood between 1999-2011, but the area went for the SNP in its landslide victory in the 2011 Scottish election.
Bordering the River Dee, the constituency includes part of the city centre and Union Street.
It consists of some of Scotland's most affluent communities – Peterculter, Bieldside, Cults, parts of Ferryhill and the city's west end – which contrast with more traditional working-class areas of Torry, Nigg and Kincorth.
The constituency is the base for several energy firms, located in industrial parks in Altens and Tullos, while Aberdeen harbour is one of the UK's busiest ports, serving the oil and gas sector with trading links to more than 40 countries worldwide, while plans are afoot to expand the facility to Nigg Bay.
The constituency is expected to benefit from a proposed City Region Deal for the Aberdeen area, which would unlock billions of pounds of investment in infrastructure and new powers for the local authority.
Candidates
SNP
Name: Callum McCaig
Age: 30
Profession: Councillor and MSP parliamentary assistant.
Scottish Lib Dems
Name: Denis Rixson
Age: 63
Profession: Bookshop owner.
Scottish Conservatives
Name: Ross Thomson
Age: 27
Profession: Local authority councilor
Scottish Labour
Name: Dame Anne Begg
Age: 59
Profession: Politician
Scottish Green Party
Name: Dan Yeats
Age: 32
Profession: Oil and gas procurement industry.
Independent
Name: Christopher Gray
Profession: Postman
UKIP
Name: Sandra Skinner
Age: 55
Profession: Cost engineer for oil and gas sector firm.
2010 election results
Scottish Labour: Anne Begg – 15,722 votes.
Scottish Liberal Democrats: John Sleigh – 12,216 votes.
Scottish Conservatives: Amanda Harvie – 8,914 votes.
Scottish National Party: Mark McDonald – 5,102 votes.
British National Party: Susan Ross – 529 votes.
Scottish Green Party: Rhonda Reekie – 413 votes.
Scotland Against Crooked Lawyers: Robert Green – 138 votes.
Turnout 43,034 – 67.2% of electorate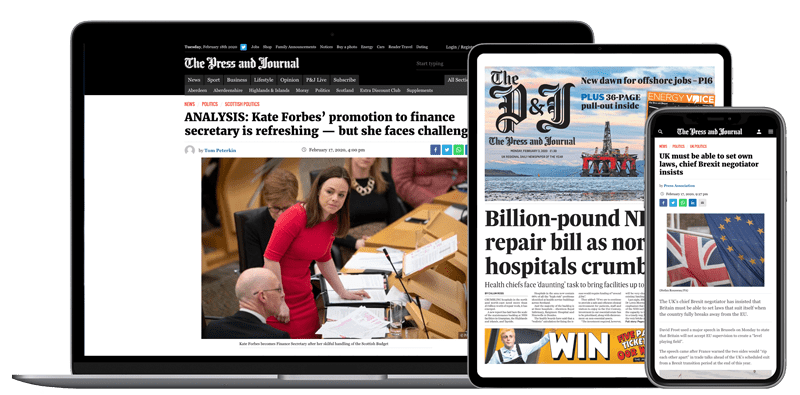 Help support quality local journalism … become a digital subscriber to The Press and Journal
For as little as £5.99 a month you can access all of our content, including Premium articles.
Subscribe