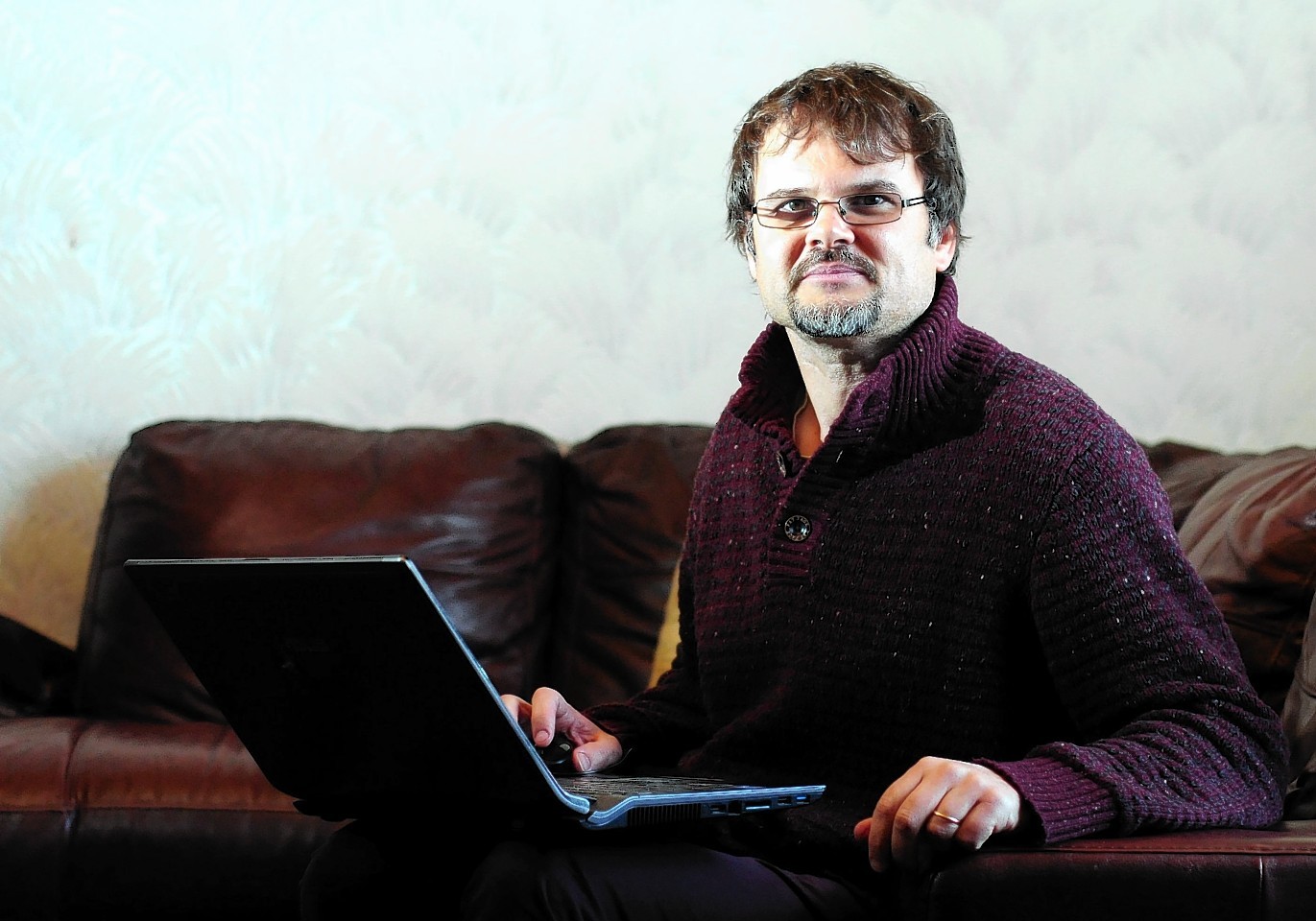 An Aberdeen man who won a 16-year legal fight over a laptop he returned to PC World has spoken of his "shattered dreams" as he faces crippling legal costs of around £300,000.
Richard Durkin, 45, a-father-of-two, has been informed by his lawyers it is unlikely he will get any legal expenses after the mammoth case against the home computer giant.
The Supreme Court decided last year that Mr Durkin, an offshore worker, should be awarded £8,000 in damages after judges partly ruled in his favour.
But his struggle continues as he pays off his legal bill of £110,000 – which he mostly funded using high-interest credit cards.
He said his ambition of owning a family home where he and his wife and two sons could live had been destroyed by the battle with PC World's finance company.
Mr Durkin, of Springhill Road, Sheddocksley, said: "Most people aspire to buy a family home and I am no different. Our dreams have been shattered.
"Most of my peers are quite happy, settled in nice homes near the schools they want to children to go to.
"For us life is not the best but we just have to crack on.
"I am just trying to be a good father and just not talk about it too much."
Mr Durkin took home a new laptop computer from the PC World Store at Berryden in 1998 after signing a credit agreement for £1,499.
Mr Durkin maintains he was told he could return the computer – and have the credit agreement voided – if he found it was not fitted with the modem he required.
However, when he took it back to the shop he was initially told he could not get his money back.
The credit company HFC, now part of HSBC, said that he had to continue making payments and that the agreement was not legally related to the purchase of the laptop.
Mr Durkin's argued the agreement was directly linked to the computer and therefore defunct when he returned the laptop.
The offshore worker sued the bank because he was credit blacklisted and unable to get a mortgage – despite not owing any money.
While the Supreme Court ruled in his favour last March, Mr Durkin was disappointed with the result given that Aberdeen Sheriff Court originally awarded him £116,000.
This payment was overturned by the Court of Session after HFC appealed the sheriff's decision – leading Mr Durkin to go to the highest civil court in the UK.
Mr Durkin was told by the Supreme Court that he should be paid some of his legal costs.
But the amount he owes in legal fees linked to the earlier court cases means he is unlikely to pocket any money.
"I am really at the bottom of the barrel here and I couldn't afford to pay anymore," Mr Durkin added.