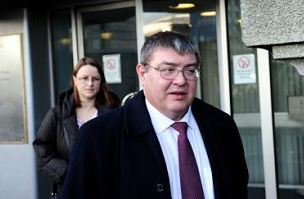 Aberdeen City Council has made significant improvements to its transport fleet after a dressing-down from traffic chiefs – but still faces "substantial" work to get the service up to scratch.
Local authority bosses were dragged over the coals by the Traffic Commissioner for Scotland at a public inquiry in December last year over the poor state of vehicles including snow gritters and bin lorries.
Senior officials were warned that the council could lose its operating licence and that an "absolute culture change" was required after inspectors uncovered a catalogue of failings.
A report to be considered by the audit and risk committee next week has revealed that good progress has been made since then, but that there was more work still to be done.
Chief executive Angela Scott put the fleet service into "special measures" after the inquiry and called for a "root and branch" review.
Consultants have since been brought in to manage the service and resolve problems relating to compliance with its operators licence.
This includes maintenance and inspection records, vehicle checks and health and safety assessments.
However, procedures for making sure loads are secure are still not in place and may require new equipment.
The report, by head of public infrastructure and environment Mark Reilly, states that there may be "prosecutions and fines to be paid" if suitable progress is not made.
Council officials have been asked to attend a hearing on May 12 to present evidence that the fleet is being maintained to ensure road worthiness.
The report adds: "It should be noted that whilst significant improvements have been made across the fleet service since October 2014, a substantial amount of work is still required to bring the service up to the desired standard."
City finance convener Willie Young said "lessons have to be learned. He added: "From our point of view, it is disappointing that we got here in the first place where the Traffic Commissioner for Scotland had to come to Aberdeen City Council. However, we have learned our lessons and our officers are working hard to make the necessary improvements."
Liberal Democrat group leader Ian Yuill said: "Substantial progress seems to have been made, obviously it is unacceptable that the situation arose in the first place."
Members of the audit and risk committee will consider the report at a meeting on Monday. (May 11)
Vehicles in worst condition watchdog has seen in a decade
Aberdeen City Council's chief executive appeared alongside senior roads officers at December's public inquiry into the state of the local authority's transport fleet.
Traffic Commissioner for Scotland, Joan Aitken, said the condition of vehicles in the city was as bad as any seen by the watchdog in more than a decade.
Ms Aitken decided to curtail rather than revoke the council's operating licence, which meant that the number of vehicles registered was cut from 124 to 111.
The council was given until the end of January to put in place effective procedures to address the concerns identified by the previous investigations.
The commissioner also said the council would be subject to two unannounced visits by the Driver and Vehicle Standards Agency (DVSA) to inspect vehicles and records.
At the hearing in December, Andrew Donald, vehicle examiner at the DVSA, said some council vehicles examined previously were not roadworthy, while systems for maintenance checks were "unsatisfactory".
The "fail rate" for the city council was found to be higher than the national average of 20%, he said.
Four vehicles only passed an MOT after having repair work done, while another failed and one vehicle was "abandoned".
One vehicle, a Land Rover pulling a trailer loaded with wheelie bins, was stopped by police in Aberdeen on October 9 and was found to have numerous defects.
These included missing cables, loose bolts, broken brake lights and under-inflated tyres.
At the time, council chief executive Mrs Scott said she was "taking all measures necessary" to address the issues raised.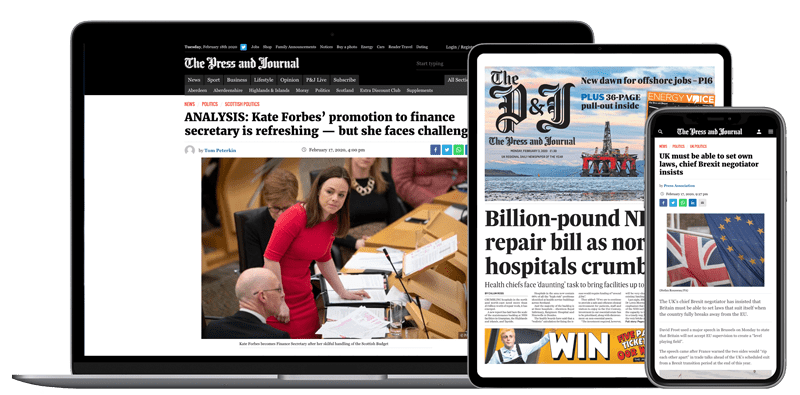 Help support quality local journalism … become a digital subscriber to The Press and Journal
For as little as £5.99 a month you can access all of our content, including Premium articles.
Subscribe