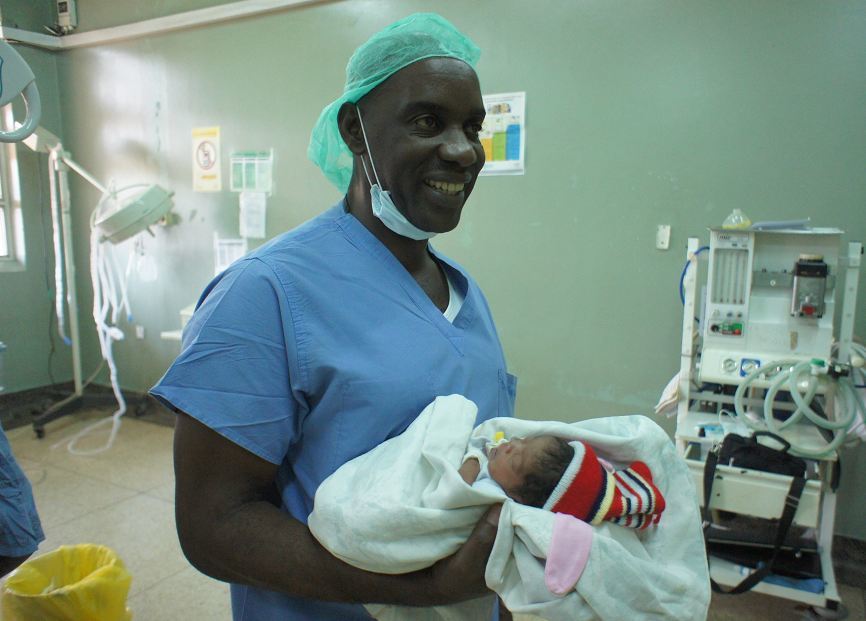 Thanks to the ARCHIE Foundation and generous donations from pupils in the north-east, Uganda has its first children's operating theatre. Ashleigh Barbour travelled to Africa to meet the small team of surgeons who will put it to good use…
"Sometimes I just think we're just skimming the surface of an ocean."
These poignant words, uttered during the Academy-award winning film, The Last King of Scotland, could not describe the struggle of Ugandan medics any better.
For decades, sick children in the east African country have been operated on at the Mulago Hospital in Kumpala, a major location in the movie which charted the bloody dictatorship of Idi Amin.
With just one fully trained paediatric surgeon in Uganda, only one child can be operated on at any one time.
Waiting lists now stretch deep into 2018.
Now, thanks to Aberdeen-based charity the ARCHIE Foundation, a quiet revolution in the way Uganda cares for its sick children is taking place.
The ARCHIE Foundation has just opened a new children's operating theatre in Uganda with Dr John Sekabira at its helm, who is working alongside his trainees Dr Arlene Muzira and Dr Kakembo Nassar.
While it will not cure all ills left by Amin's legacy, the new theatre is a major step forward in improving the care that was thrown into crisis under his chaotic leadership.
Extreme challenges remain, not least as than half of Uganda's 40million population is under the age of 15.
But the doctors are so thrilled by the charity's kindness that the trio gave up their only day of rest to show us the sights and sounds of their bustling home-town, Kampala.
As we sped past the rolling landscape, dotted with shanty town after shanty town, we passed child after child who will no doubt need their help one day.
The enormity of how important these doctors are to the future of Uganda was overwhelming.
What if we crashed and one of the surgeons was injured? There would be no one to fill in for them until they were better.
Should anyone perish, it would take years for another surgeon to train to the standard necessary to operate on the country's youngsters.
We joked that there was precious cargo on board, but it was no laughing matter.
Dr Sekabira is quite literally a man with the weight of a nation on his shoulders.
His phone rings every ten minutes, where a surgeon will be on the other end of the line looking for advice or urging him to drop what he is doing to perform emergency surgery.
I asked him how he manages to switch off each night knowing there is an ever-growing list of children in need.
"I don't know – it's difficult," he said, his voice trailing off.
"It's something I cannot think about."
Earlier that day, Dr Sekabira spoke passionately as I asked him questions about his work.
But this time his eyes showed an unspoken sadness about the reality he faces.
His junior, Dr Nassar, was more straight-talking.
"You must switch off," he said.
"If you can't, you can't do this job."
Dr Sekabira and his colleagues could earn substantially more working in private clinics.
A public health doctor can expect to earn, on average, 700,000 shillings ($245) a month, whereas a privately-employed doctor can earn dramatically more, with attractive benefits, accommodation and transport costs thrown in.
In addition, Dr Sekabira and his colleagues have never had access to facilities to match their years of experience – until today.
They have lived each day with the burden of knowing that if they had another hour in theatre each day, another child might have survived.
Professor George Youngson CBE, respected north-east paediatric surgeon who played a major role in bringing ARCHIE's theatre to life, told me that Dr Sekabira – a man with a wife and four young children to support – does this because, quite simply, he cares.
"There is no visible light at the end of this tunnel, and John knows that all he can do is his very best. And that is what he does," he said.
"John remains positive knowing that there's no end to this in sight."
Prof Youngson first met Dr Sekabira in 2008 when the young surgeon visited Aberdeen for three months on a development programme.
Prof Youngson had met and mentored countless young doctors throughout his career, but there was something about this medic that stuck.
"There is something about his demeanour, he is always calm," he said.
"The thing that sets him apart from others is the level of compassion for the children that he deals with.
"It is very evident that he truly, truly cares."
It is also Dr Sekabira who is inspiring the next generation of surgeons in Uganda to choose the paediatric path.
Dr Nassar could choose to move to Kenya where doctors earn four times as much, or he could be paid much more in the private sector.
But he appreciates the good Dr Sekabira is doing.
"If it was not for John, I would not be doing this. He inspired me," he said.
"He cannot do this on his own."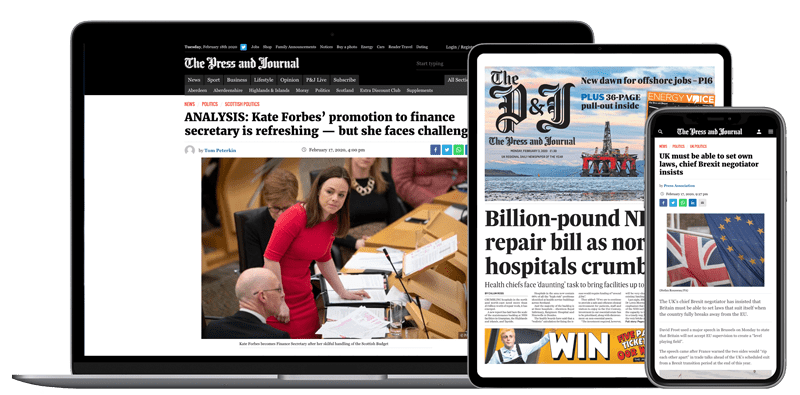 Help support quality local journalism … become a digital subscriber to The Press and Journal
For as little as £5.99 a month you can access all of our content, including Premium articles.
Subscribe