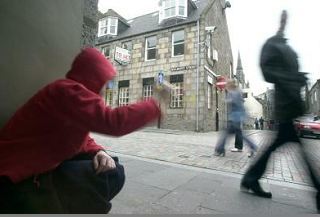 David McKay
COUNCIL leaders in Aberdeen want a Scottish Government handout – to pay for a radical £26,000-a-year plan to hire a street worker to offer support to beggars.
The Labour-led administration is asking for £129,000 after ministers refused to back a bylaw banning begging in the city's Union Street.
Under the latest proposals, an "assertive" employee would be given the role of trying to help people struggling with "chaotic lifestyles" and directing them to alternative support.
Homelessness charity Aberdeen Cyrenians said it would welcome the introduction of the post – and said families in the oil-rich Granite City were by no means immune to hardship.
City finance convener Willie Young said the administration believed a bylaw would have been more effective, but pointed out that the government had since indicated it could offer financial support.
He said: "There is an opportunity now for the government to put their money where their mouth is.
"What we thought at the time was that a bylaw would have been better, however, what I think we owe to the public of Aberdeen and the people who are begging is to try our hardest to sort out the problem.
"If, by using this post, it can take people off the street then it will be money well spent."
Scott Baxter, deputy chief executive of Aberdeen Cyrenians, said a number of factors, including UK Government welfare reforms, had left many people struggling to make ends meet.
He said: "We are seeing an ever-increasing number of people, not just the homeless, but people suffering severe hardship, or what might be considered the working poor.
"We are probably dealing with about 50 people a day, and that has probably trebled, at least, in recent months."
Mr Baxter said he would "absolutely" welcome the council initiative, whether the funding came from central government or from the local authority.
But Alan Donnelly, ward councillor for Torry and Ferryhill, which covers a large part of the city centre area, said people should not have to beg in Europe's oil capital.
He said: "Honestly, we have one of the best benefits systems in the world, a welfare system, housing benefits, council tax benefits – a lot of support there, people should not be on the street begging.
"A lot of them have accommodation and they are not homeless. They are on the street getting eight or nine pounds an hour tax free.
"That's what we need to clamp down on."
Councillors will consider a report on the issue at a meeting on Wednesday.
A letter from chief executive Angela Scott has been sent to the Scottish Government requesting financial assistance, although a spokesman for Justice Secretary Michael Matheson said his office has not yet received it.
He added: "We will consider the contents of the letter once it has been received."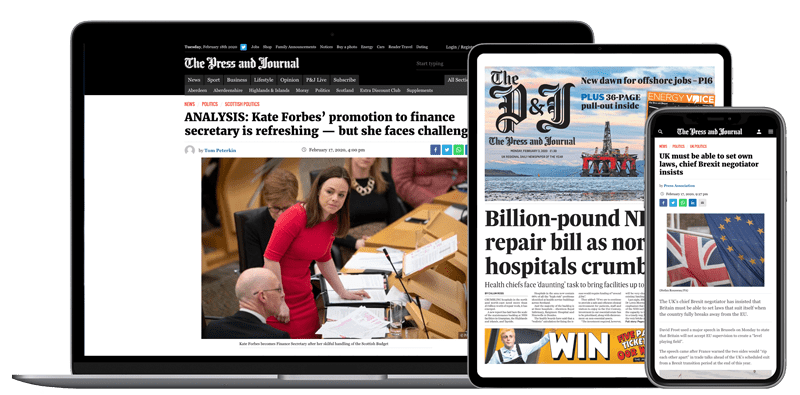 Help support quality local journalism … become a digital subscriber to The Press and Journal
For as little as £5.99 a month you can access all of our content, including Premium articles.
Subscribe