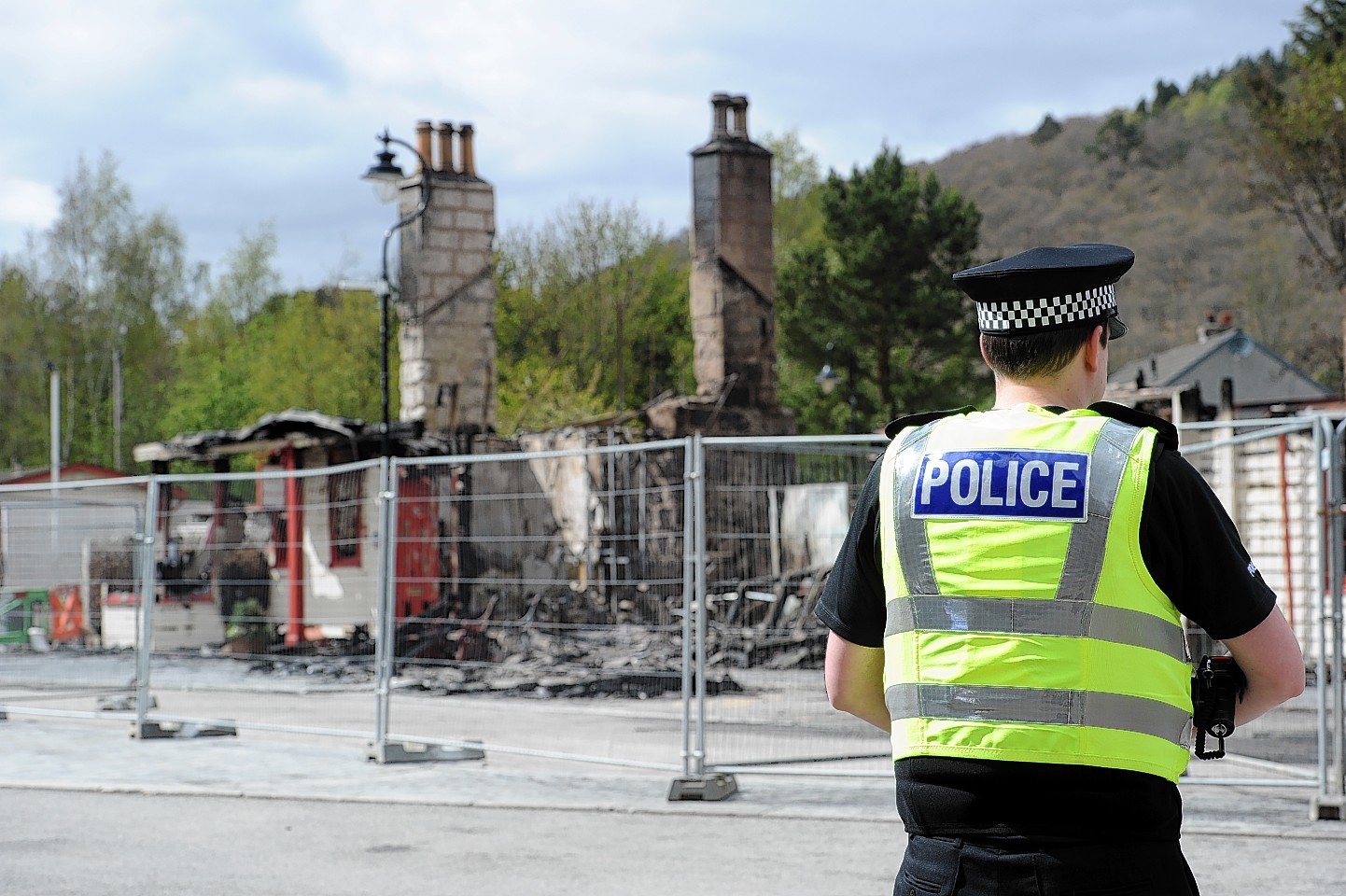 Aberdeenshire Council's new chief executive visited the remains of Ballater Old Royal Station yesterday and said he had been "humbled" by the community response to the devastating blaze.
Jim Savege arrived in Ballater around noon yesterday as property experts continued to make the building safe.
Two large granite chimneys were knocked down in order to secure access for fire investigation experts, with a third to be taken down brick-by-brick over the weekend.
It is unclear at this stage whether the station will be rebuilt.
Mr Savege posted on social media: "Awful to see Ballater Old Royal Station, yet humbling to see community swinging into action supporting those affected."
Fire inspectors have been unable to fully examine the premises given its dangerous state following the fire last Tuesday which destroyed 90% of the station building once used by Queen Victoria on her trips to Royal Deeside.
Three business – a clothes shop, a photographer's studio and a restaurant – were reduced to ash but firefighters managed to save the replica Royal carriage.
Chairman of Ballater Highland Games, John Sinclair, who also runs HM Sheridans butcher in Ballater, said: "It is going to have a big knock on effect for the whole village, for the businesses but also their suppliers too. It is also where the tourists are attracted to in the village.
"It is one less attraction in the village and we need all the attractions we can get.
He said it could be the case the fundraising in the village could help restore the station building but that it was "early days".
"Whatever happens, I just really hope it is rebuilt."
A spokesman for Scottish Fire and Rescue confirmed that that inspectors had been unable to access the remains of the building.
An Aberdeenshire Council spokeswoman added: "Investigations into this week's fire will continue over the weekend once the station's three chimneys have been dismantled. The two granite chimneys will be knocked down today and the brick chimney will be taken down brick by brick so that if the station can be rebuilt, the original materials can be used ensuring that some of the building's character is retained.
"Discussions with a range of organisations are taking place on the next steps for the building and the local community will be kept informed of developments."
The station was opened by Queen Victoria in October 1866 by the Great North of Scotland Railway and was the nearest station to Balmoral Castle. It closed in February 1966.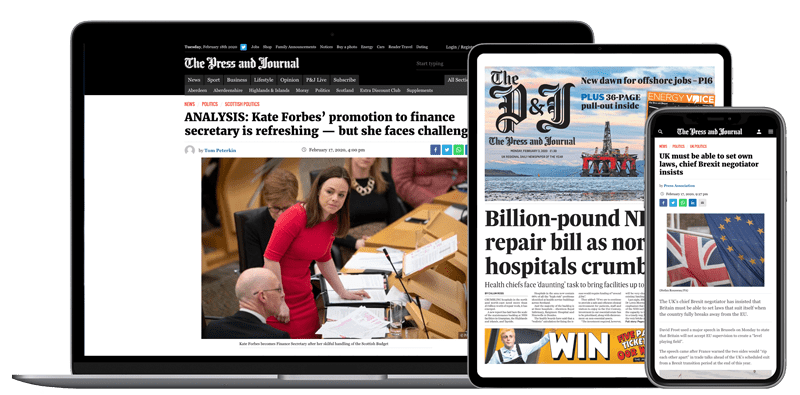 Help support quality local journalism … become a digital subscriber to The Press and Journal
For as little as £5.99 a month you can access all of our content, including Premium articles.
Subscribe