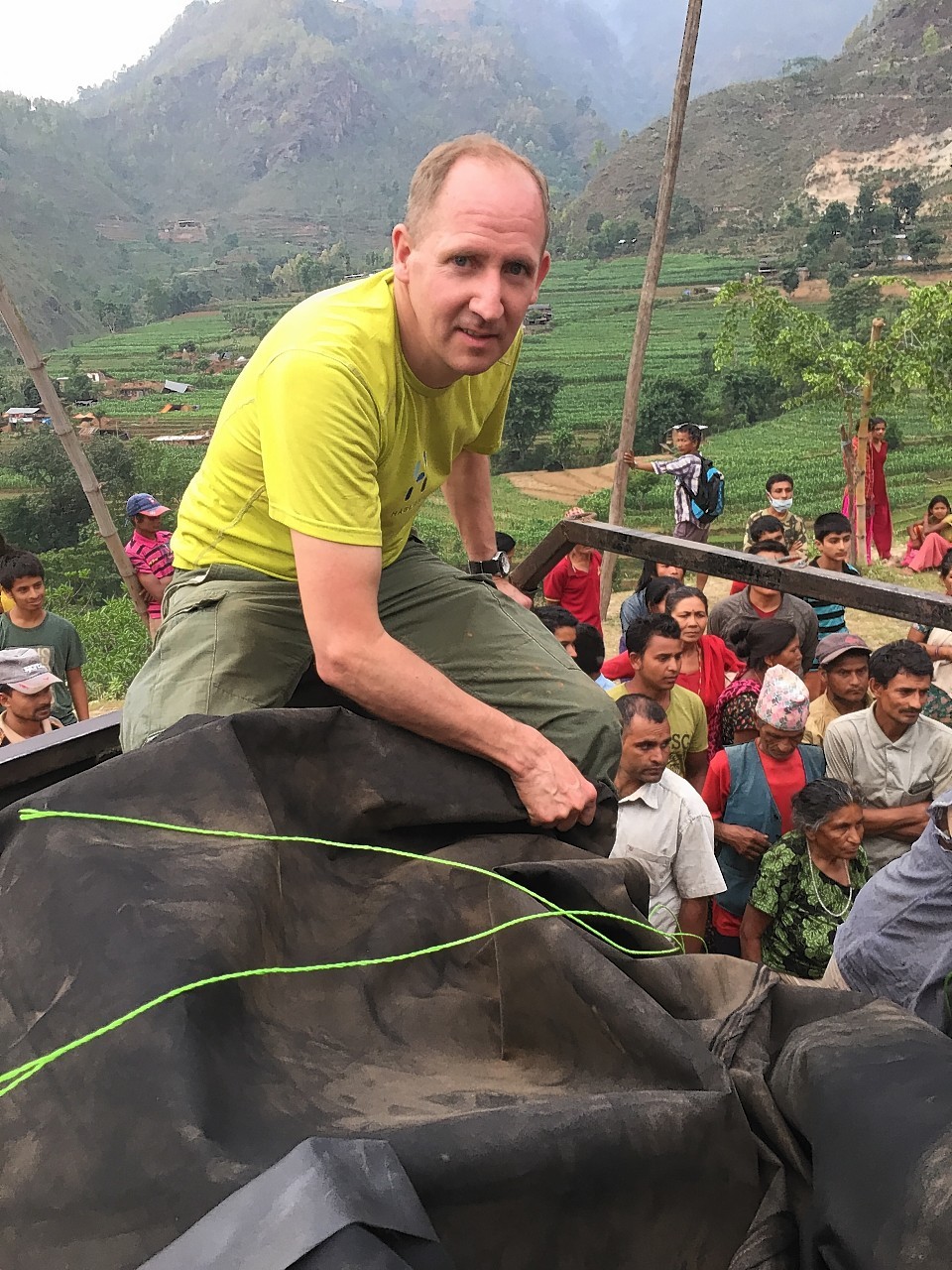 When last month's devastating earthquake caused shockwaves through Nepal, humanitarians from all over the globe heeded the call to help the country recover.
And for one brave north-east mariner and his two brothers-in-law, their call to action came from a more personal purpose.
Inverurie-raised Dean Southall, 48, a former Deck Officer for the Royal Fleet Auxillary, joined with his brothers-in-law Phil Matthews, a paramedic, and Kurt Fritzsch, an ethical fashion entrepreneur, to help rescue and offer aid to more than 500 workers from a clothing factory in Bhaktapur, which produces ski hats and other accessories to shops the world over.
Arriving just five days after the earthquake first hit, the three-man rescue squad were faced with utter devastation when they saw the remains of the factory, close to Kathmandu.
From helping to rebuild, to healing wounds, to handing out supplies, the three men helped as many of the Nepali people back onto their feet as they could during their stay.
Dean, who works for Bibby Ship Management in Aberdeen and lives near Banff, said: "As soon as we got into the airport we realised how huge the aid effort was.
"The British, Indian and other armies were there, it was overwhelming how many different agencies were on the ground helping out, the scale of the operation was enormous.
"We saw so many buildings collapsed and broken, parts of the road between the airport and the factory had dropped by almost a metre, it was shocking to see the devastation to the buildings.
"It was just so eerily quiet compared to what it was normally like, most people had gone from Kathmandu back to their home villages to see how their families were.
"Luckily I've had a bit of life experience, I'm a bit long in the tooth. Thanks to my background working in the Merchant Navy I'm not phased by difficult situations, and wartime training with the Royal Fleet Auxillary also helped to steel me for what we had to do."
Now Dean, Kurt and Phil are appealing for your help to aid the people of the crisis-struck region.
Read the full story in today's YL magazine.