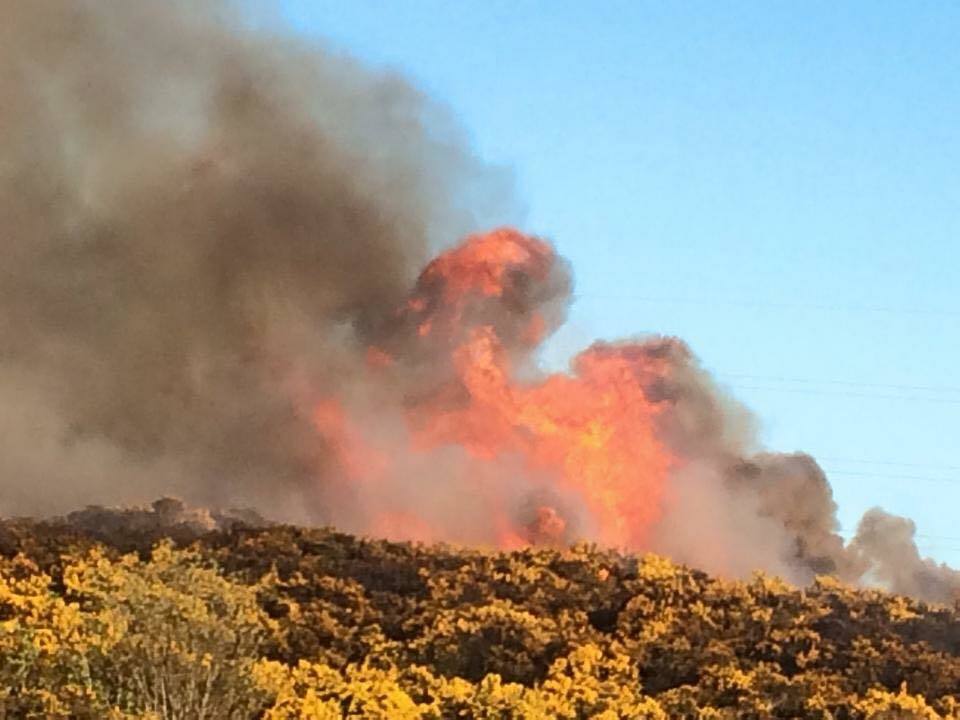 An investigation has been launched after a huge grass fire broke out in an Aberdeen suburb at the weekend.
A total of 45 firefighters tackled flames which stretched over three-quarters of a square mile at Kincorth hill, known as the Gramps, on Saturday night.
Yesterday, fire chiefs confirmed they were treating the blaze as suspicious.
Plumes of thick smoke filled the Aberdeen skyline after the fire broke out at about 7.25pm, with firefighters tackling the flames for about two-and-a-half hours.
Crews from Ellon, Dyce, Kintore and Stonehaven were on stand-by in the city as so many of Aberdeen's resources had to be sent to tackle the fire.
The crews were called out to the scene again briefly yesterday morning after the fire re-ignited.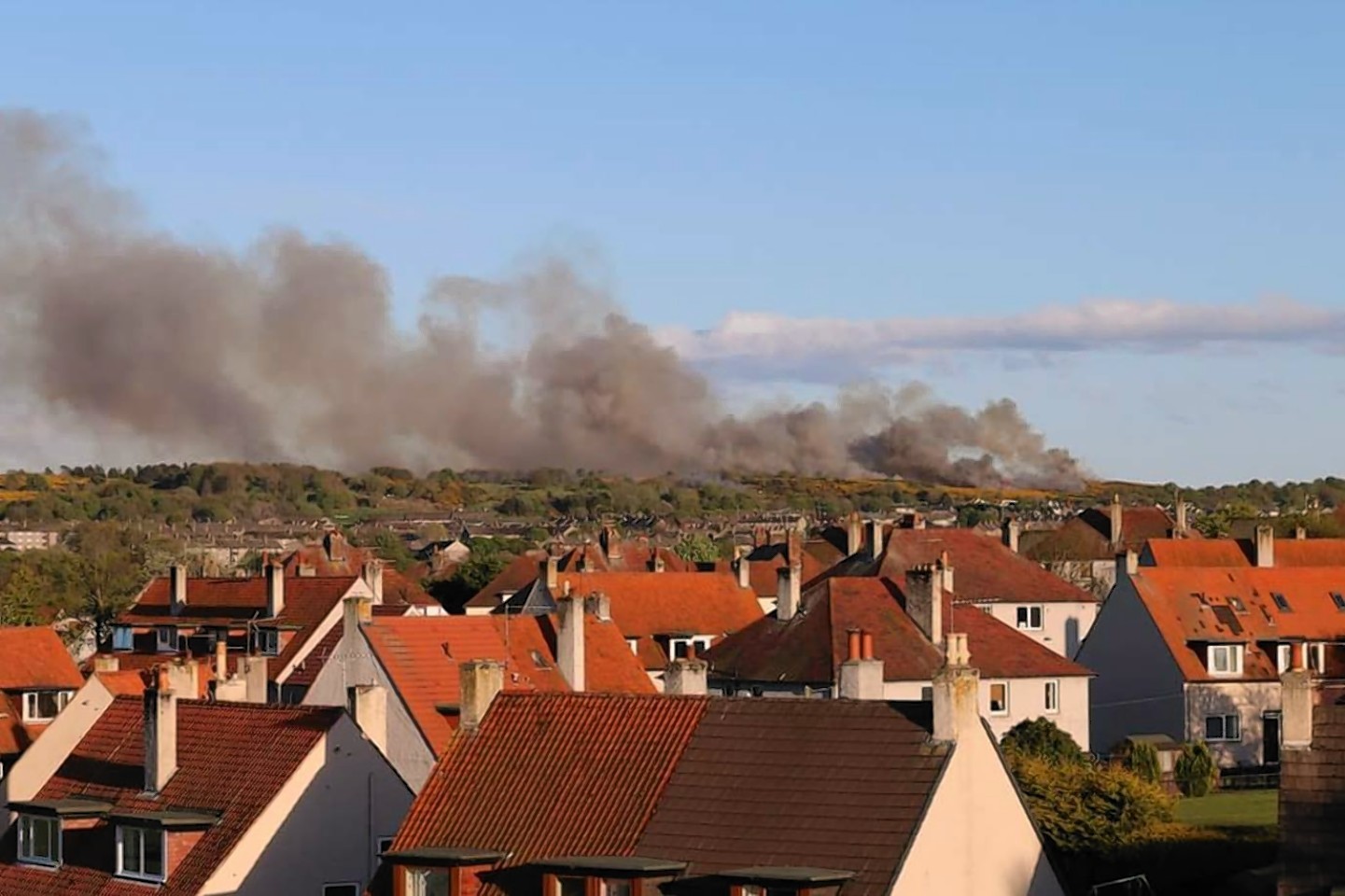 No one was injured as a result of the blaze.
Station manager Gordon Riddel said a police investigation has been launched into the incident.
He said: "There were various seats of fire which means potentially this incident is wilful fireraising, we are treating it as wilful fireraising.
"We had 45 firefighters out for a number of hours tackling the fire so there is obviously a big cost impact to the public from that.
"It could hinder our response times and could put lives at risk as we aren't able to respond as quickly.
"Police are busy gathering their intelligence and we'd urge people to go to them with any information."
Mr Riddel added the latest incident on the Gramps was "very disappointing" but stressed the number of deliberate fires in the area had fallen dramatically in the last five years.
The hill was frequently plagued by fireraisers but thanks to an educational programme in schools about the dangers of fire, the number incidents have reduced.
He added: "It has been happening here less and less in the last five years, you could count the number of incidents on one hand.
"But this is very disappointing because of the good record we've built there."
Local councillor Neil Cooney said the incident was "heartbreaking".
He said: "The work the service has done with schools in the area has had a colossal effect and we felt we'd seen the end of these fires.
"But this is really a setback and it's heartbreaking after all the work that has gone into preventing them.
"I know some people are really worried about these fires spreading to their homes."