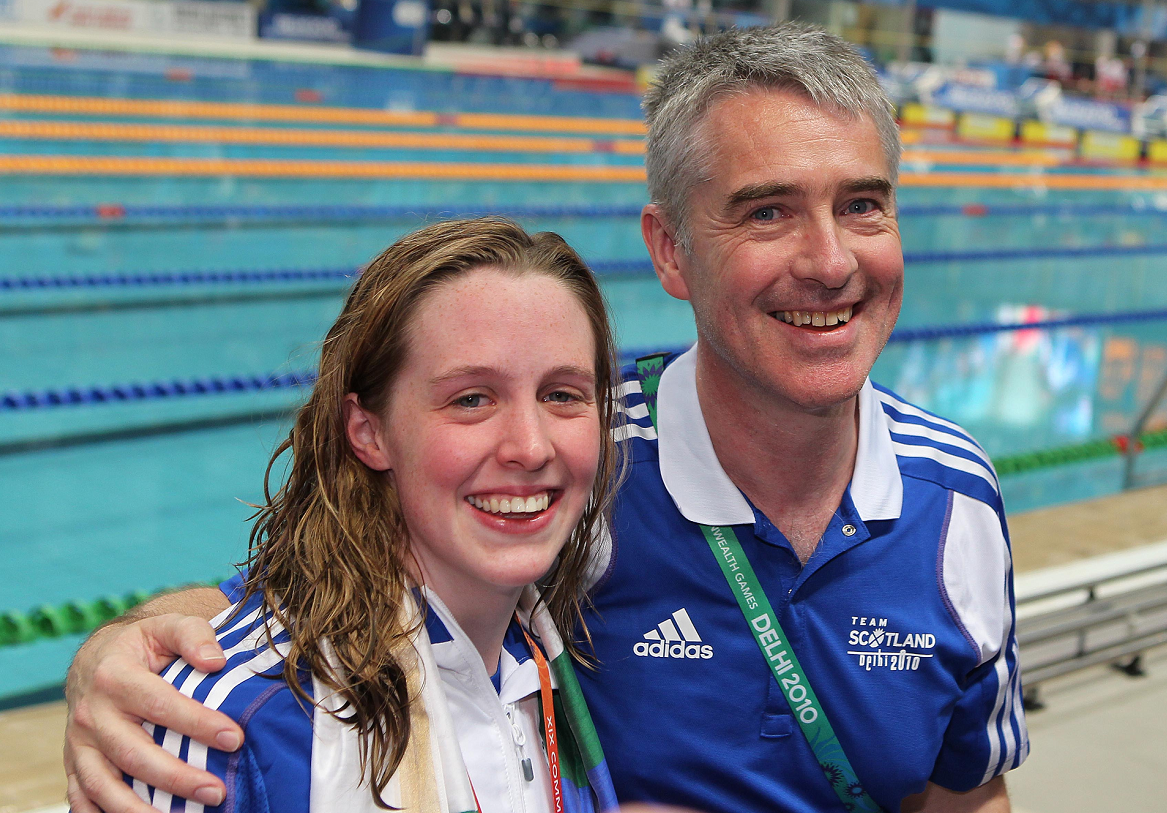 The father of one of the north-east's most famous athletes will be making a splash this month when he reveals the secret of balancing his role as parent and coach.
Hannah Miley's father Patrick will give an insight into the lengths he has gone to during his time coaching his Commonwealth champion daughter, helping to take her all the way from Inverurie Swimming Pool to the Olympics.
Mr Miley – who is a professional helicopter pilot and head coach at Garioch Swimming Club – will share his secrets during a talk in Aberdeen later this month.
He said: "I'm going to talk a lot about the human aspects of coaching Hannah, because she's not only an international athlete who has been around for quite a long time now, she's my daughter.
"I'll discuss how it's sometimes been a little difficult balancing out being both her coach and her dad, but I'll also be talking about managing and developing the independence of an athlete at Hannah's level, and how intricate that can be.
"I think that coaching for a lot of coaches almost becomes like a disease, it gets its way into your DNA and I've been passionate about it like that for my whole life."
Mr Miley's sons Alasdair and Joseph are also top swimmers, and also began their careers at the pool in Inverurie.
He said: "There was a turning point where I thought that well, let's just see what we can do with this small community pool here in Inverurie, and Hannah is a testament to that.
"The pool in Inverurie is only four lanes, it's got ropes instead of proper lane division, and it was built in 1974.
"And from that small pool Hannah has had a lot of success. On reflection there's still a lot of value on hardship being a great leveller, from an athlete's perspective, and I think that's one of the factors that benefited Hannah.
Ms Miley now trains at the Aberdeen Sports Village, where her father will hold his talk on May 30 from 4pm-5pm. For more information call 01224 273233.