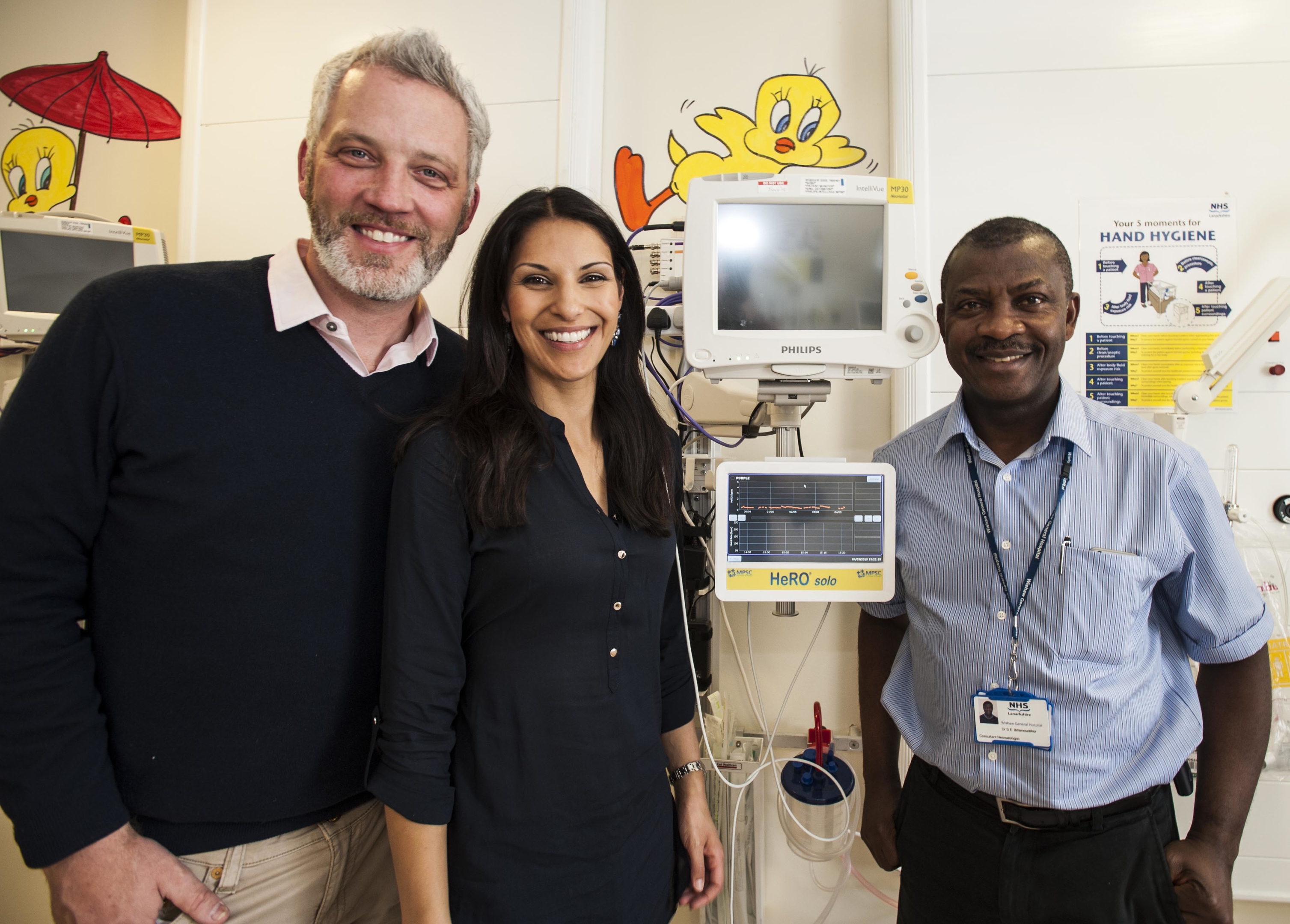 A businessman and his wife whose triplet daughters died after being born prematurely have given a quarter of a million pounds to the hospital which cared for the tiny infants.
Former Miss Scotland Nicola Wood and her husband Garreth donated the money to help provide Scotland's first HeRO (heart rate observation system).
The couple, who are originally from Aberdeen but now live at Calder in West Lothian, handed over the cash in memory of their daughters, Asha, Willow and Oren.
The youngsters died shortly after being born 16 weeks early at Wishaw General Hospital in 2013.
Asha and Willow developed infections and Oren died after an operation.
The HeRO equipment, which has been installed in Wishaw General Hospital in Lanarkshire, monitors the heart rate of premature and sick babies.
Mrs Wood, 35, said: "Giving vulnerable babies a fighting chance is very important to us after the loss of our daughters.
"The staff at Wishaw provided excellent care but our daughters were too weak to pull through.
"Having the HeRO system in place will enable clinical staff to intervene before babies deteriorate and become too sick to respond to treatment.
"In the case of infection, providing treatment at an earlier stage could be the difference between life or death."
Mr Wood, 36, said: "As we watched our daughters' health decline we felt totally helpless.
"Knowing that the HeRO equipment will help other families and hopefully improve survival rates among vulnerable newborns has been a great source of comfort to us."
The new kit will monitor all 28 cots in Wishaw General Hospital's neonatal unit, including 12 intensive care beds.
Independent research suggests that the system can reduce death rates in premature babies by 20%.
NHS Lanarkshire has contributed almost £327,000 towards the cost of installing and operating the system, with a further £92,000 coming from the health board's general charitable funds.
Dr Samuel Ibhanesebhor, consultant neonatologist and clinical director at Wishaw General Hospital said: "We welcome Garreth and Nicola's very generous gift and also wish to thank them for the support they have provided to the unit over the past few years."
Mr Wood is managing director of pub and restaurant chain The Speratus Group, which has venues in Aberdeen and Edinburgh.
His father is offshore industry doyen Sir Ian Wood, who along with his wife Lady Helen announced a £10million donation to pay for a new multistorey car park at Aberdeen Royal Infirmary last week.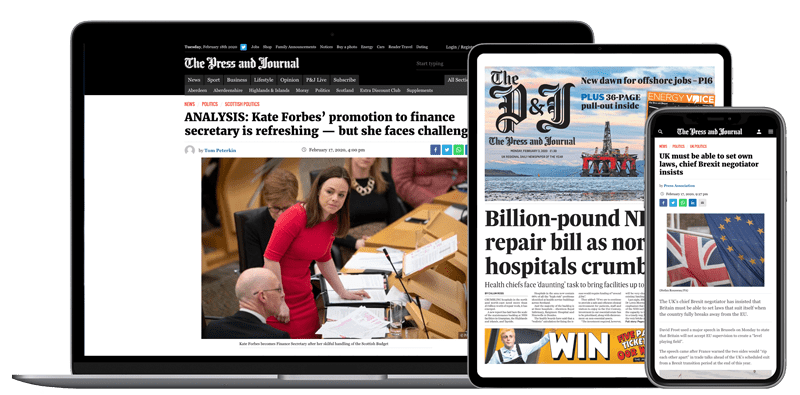 Help support quality local journalism … become a digital subscriber to The Press and Journal
For as little as £5.99 a month you can access all of our content, including Premium articles.
Subscribe