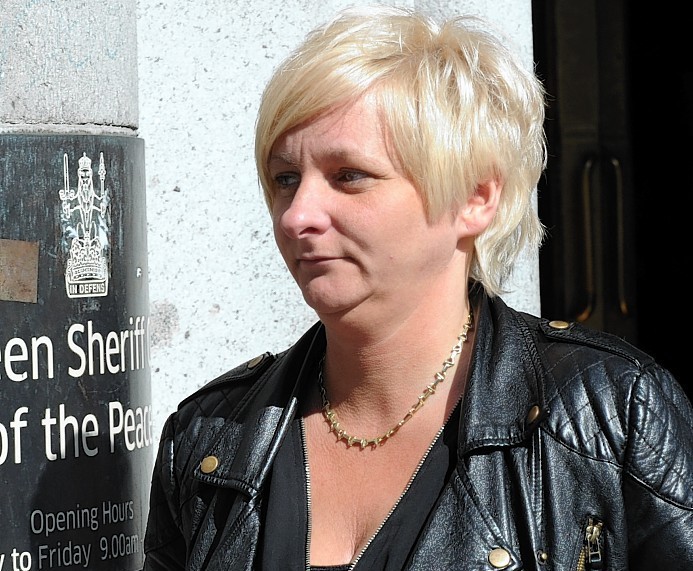 An Aberdeen woman has narrowly avoided jail after fraudulently claiming nearly £13,000 in benefits.
Stacey Duncan lied to the Department of Work and Pensions for almost three years, claiming she was living on her own when she was really staying with her partner David Ritchie.
Yesterday Duncan appeared at Aberdeen Sheriff Court to be sentenced for the offence, having previously admitted the fraud earlier this year.
The 37-year-old, of 43 Bloomfield Road, Aberdeen, fraudulently claimed £12,829.85 in housing and council tax benefits between February 7, 2011 and December 9, 2013.
Representing the first offender yesterday solicitor Liam McAllister said his client had been living alone with her eight-year-old daughter before Mr Ritchie moved in.
As a result she was entitled to the benefits she was receiving.
However, he said that soon there became a "change in circumstances" when offshore worker Mr Ritchie began to live with Duncan when he returned home from the rigs.
The court heard Duncan did not feel that he was living at the house for any significant period of time as he was always at work.
Mr McAllister added that when Mr Ritchie was at home his client did not feel that he was contributing towards the bills.
However, he added that she accepted there had been a change in circumstances which she did not inform the authorities about.
Mr McAllister said that his client had now found herself a full-time job and was paying the money back at £100 a month.
Sheriff Alison Stirling said that the offence was extremely serious given the High Court guidelines which instruct sheriffs to impose custodial sentences on anyone guilty of benefit fraud exceeding £10,000.
But she said in this case she felt there were "exceptional circumstances" since it was her first offence and that she was often left alone with her child.
Duncan was ordered to carry out 225 hours of unpaid work within the next year.