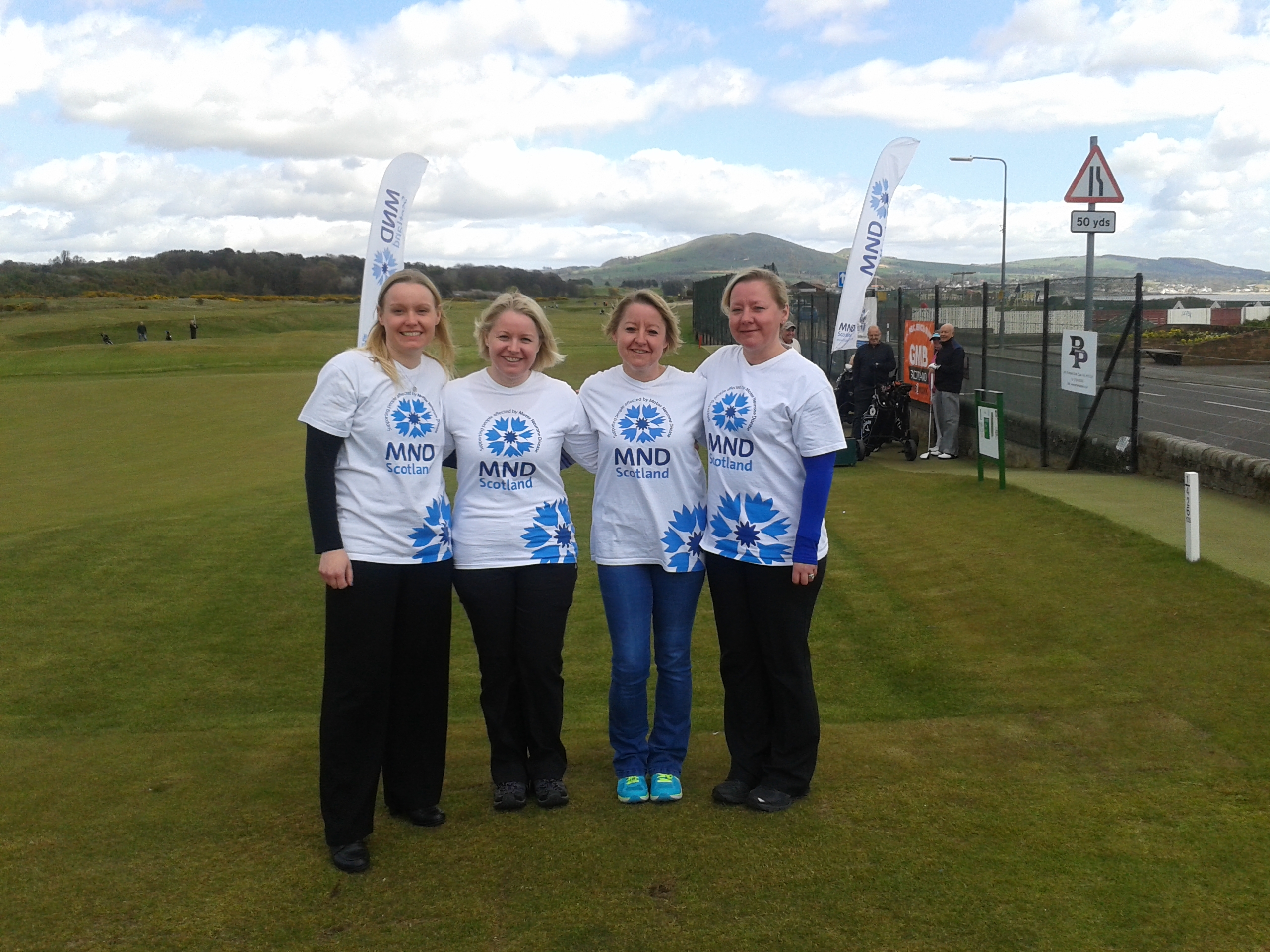 It's all in the family for one Aberdeen woman who is setting out to scale Africa's tallest mountain for a charity close to her heart – with the help of her three sisters.
IT worker Kath Murray, 39, aims reach the top of Tanzania's 19,341 ft Mount Kilimanjaro in September in aid of MND Scotland.
She will be joined by sisters Jen Low, 36, Stephanie Nicol, 43, and Liz Mackay, 45.
The foursome were inspired to make the African expedition after their aunt Ellie Roberts died from the brain and muscle condition in 2012.
Mrs Murray said: "I like a challenge, I've previously been on an expedition in Madagascar in 2005, I've abseiled down the Forth Rail Bridge, and I've completed a tandem skydive from 10,000 feet for MND Scotland. But it was really my sister Liz who pushed the idea and who got us all together and signed us up for this Kilimanjaro challenge.
"My sisters and I are doing this because our Aunt Ellie died of motor neurone disease (MND) in May 2012, she was only 63.
"It took only 18 months after diagnosis for Ellie to lose her battle to this awful disease, with no cure found yet.
"Motor neurone disease damages and destroys the neurones that carry messages from the brain to the muscles.
"Once these motor neurones have been damaged messages cannot reach the muscles leading to weakness and, eventually, paralysis.
"MND is progressive and is not yet curable. Your legs and arms stop working, speech, eating and breathing becomes difficult but your brain, your thoughts and feelings are all still normal.
"It's a death sentence and no cure is known yet and yet there are round 130 people diagnosed with this awful disease in Scotland each year."
The sisters have been training hard for the Kilimanjaro challenge.
Mrs Murray said: "I usually go to the gym once or twice a week but that's mainly strength training.
"We also had a team training weekend where we climbed Ben Vrackie on Saturday and on Sunday we walked along Lawers Dam in horizontal rain and hail."
Closer to home, Mrs Murray is also holding a number of fundraising events in Aberdeen before the expedition.
Gemma Bradley from MND Scotland said the charity was grateful for the support.
"Having met the sisters, they are a great addition to the team and will certainly keep everyone feeling positive," she said.
"What they have achieved in terms of raising awareness and funds for MND Scotland is incredible.
"The money they have raised will help us continue to support the 438 people in Scotland currently living with MND, and we couldn't be more appreciative of their efforts."
To donate go to:
https://www.justgiving.com/kath-murray2015