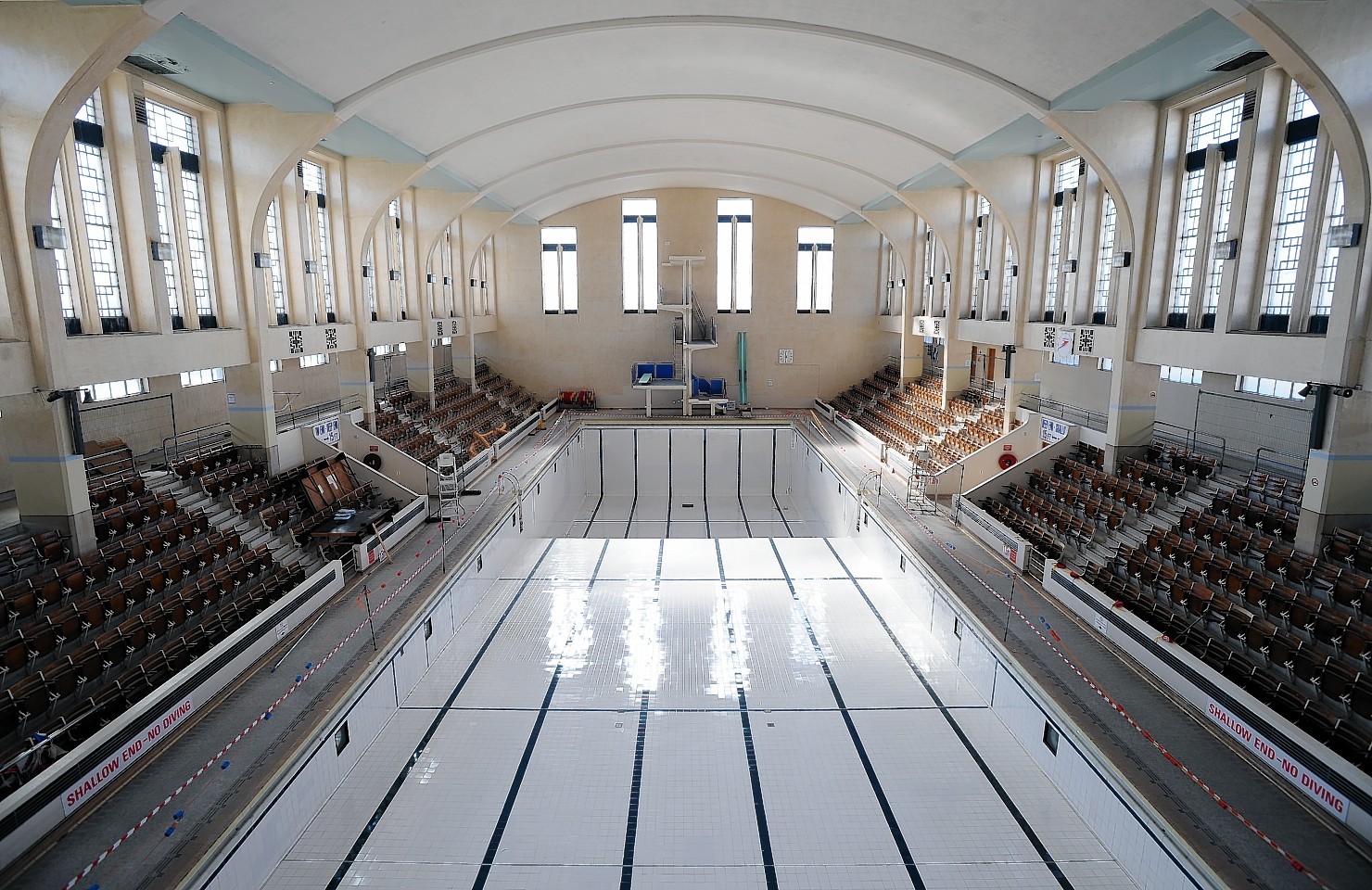 A closing date has been set for offers on an Aberdeen city-centre landmark.
Prospective buyers of the Category B-listed Bon Accord Baths have been told their submissions must be made by 4pm on Tuesday, July 7.
The 50,400sq ft granite property has lain vacant for a number of years after being closed by Aberdeen City Council in 2008.
Campaign group Bon Accord Heritage has been battling to "save" the Art Deco building from redevelopment.
Members were recently given access to view the site and were heartened to find much of the interior damage appears "superficial".
John Law, of the group, said: "Our offer will be, I imagine, quite different to any of the others.
"We'll be looking at options where we can perhaps lease the building from the council through the charity Bon Accord Heritage until we have the funds to buy it outright.
"We're confident we'll be successful because we plan on keeping it for the original use, which is what the planning permission on the site is currently for.
"Anyone wanting to turn it into a commercial gym or anything else will have to re-submit for planning which will be a lot of hoops to go through.
"We hope to see it up as a community enterprise soon."
Councillors will decide the fate of the baths at a meeting in September.
Ross Thomson, convener of the city council's property sub committee, said: "I am delighted that there has been sufficient interest in the Bon Accord Baths site for the selling agent to move to a closing date.
"The local community wants to see something happen with the property, so I am glad that we are moving forward."
James Morrison, senior surveyor at Shepherd Chartered Surveyors' Aberdeen office, which is handling the sale on behalf of the local authority, said: "Given the level of interest in this opportunity, we have now set a closing date for offers under instruction from the city council.
"Any interested parties wishing to submit an offer at the closing date must note their interest formally through their legal representative in order to be provided with the minimum requirements an offer must fulfil.
"It is also worth noting that, due to the Category B listing of the building, any purchaser will benefit from full vacant rates relief."
Interested parties should contact the selling agent on 01224 202800.