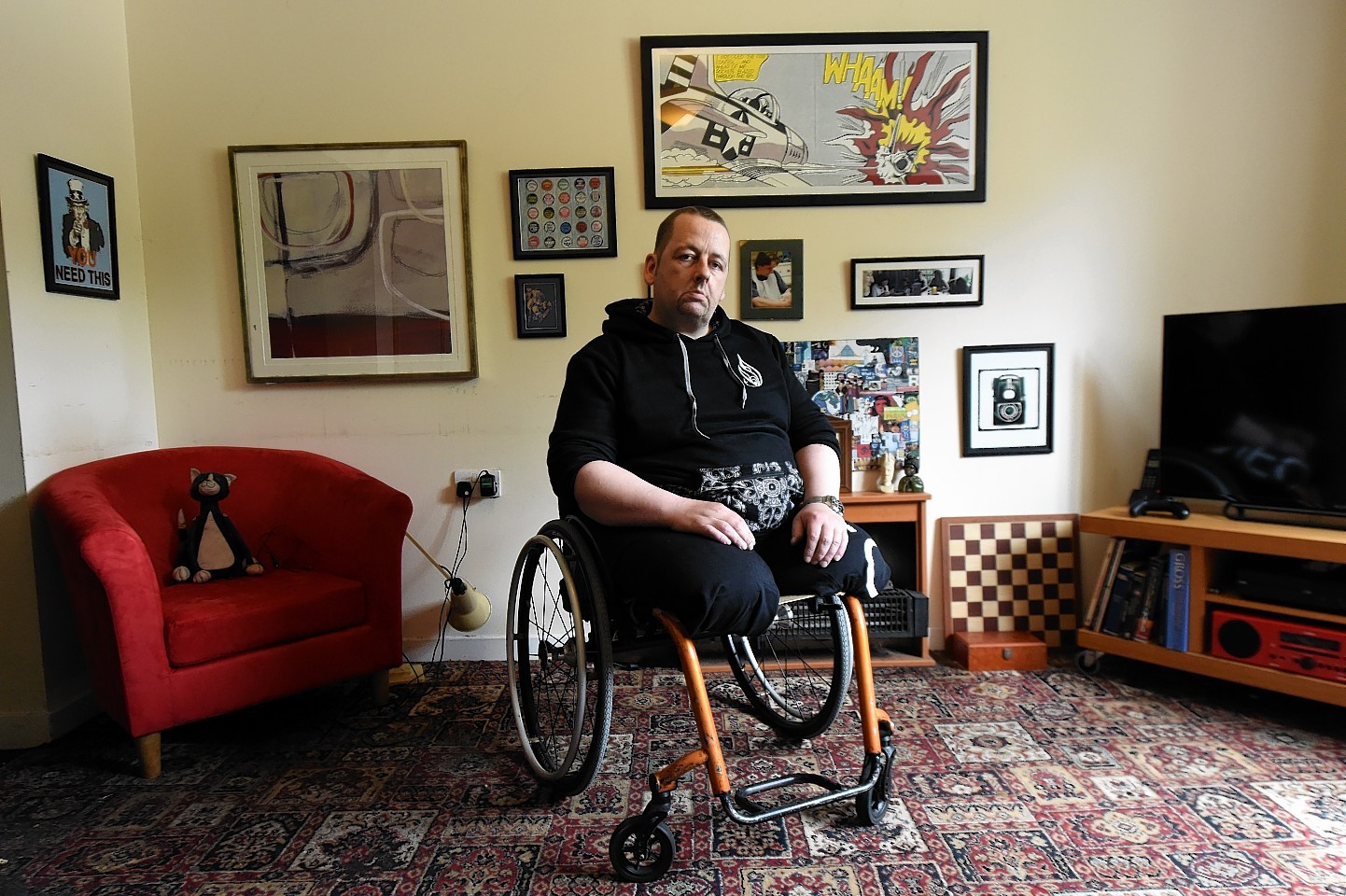 A man who had both his legs amputated claims he lost his limbs after being used as a "guinea pig" for a new drug.
Angus Brown, 43, is considering legal action against NHS Grampian after being prescribed the medication for the relatively minor problem foot problem in 2010.
Mr Brown, of Aberdeen, claims a nurse told him he was the first person in the UK to try the drops, used on hard-to heal wounds.
However, he claims the drug "melted" his feet after two weeks and caused an infection which led to his left leg being amputated a year after he first used the liquid treatment.
His right leg was removed in 2014.
Mr Brown, who lives in the city centre, said he felt he had been used as a guinea pig and added: "My life has totally changed.
"Children stare at me in the streets and I hear them asking their parents why I have no legs.
"To begin with all I wanted was an apology.
"The crazy thing is that it was only a superficial problem with my heels and they offer me this drug as the first person in the UK to try it and now I don't have legs."
Last night, MSPs urged NHS Grampian to carry out an urgent investigation into Mr Brown's claims.
The board said they were looking into the allegations.
Mr Brown's case has emerged after Aberdeen pensioner Walter Watson, 69, launched legal proceedings against NHS Grampian claiming that both his legs were unnecessarily amputated.
Mr Brown's health problems started when he was paralysed aged just 18 and learning his trade as an architect when he fell 70 feet and broke his spine.
Mr Brown, who relied on a wheelchair following the accident, said: "After what happened to me it took a long time to adjust to being paralysed.
"I had problems with my heels since about ten years ago, sometimes small ulcers would show up from too tight a trainer."
His skin nurse gave him two boxes of an ointment, which treats hard to reach wounds, but that his skin reacted badly and an infection set in.
Mr Brow said: "My feet melted my feet badly.
"When I went back and showed the nurse she was in a panic, she quickly dressed the wound but not much more. When I told them I would sue they laughed down the phone."
Mr Brown said his left leg grew to weigh over five stones before surgeons insisted they removed it.
He said: "When I got into hospital the first time I knew they'd say they'd have to remove the leg.
"The infection went so deep I could see the bones in my foot showing through.
"I struggled through with just one leg for a few years but that got into such a state they had to remove it too."
North-east MSP Richard Baker said that the ordeal would have been a "traumatic experience" and urged health chiefs to investigate fully.
He said: "This needs to be looked into urgently and will required a detailed investigation.
"Mr Brown must have very serious concerns to raise them like this so it's extremely important that NHS Grampian co-operate fully with any investigation.
An NHS Grampian spokeswoman said: "His complaint is currently being investigated by the feedback service."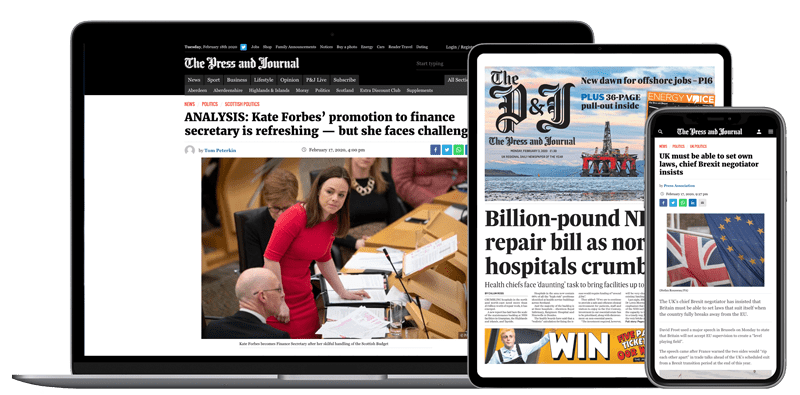 Help support quality local journalism … become a digital subscriber to The Press and Journal
For as little as £5.99 a month you can access all of our content, including Premium articles.
Subscribe