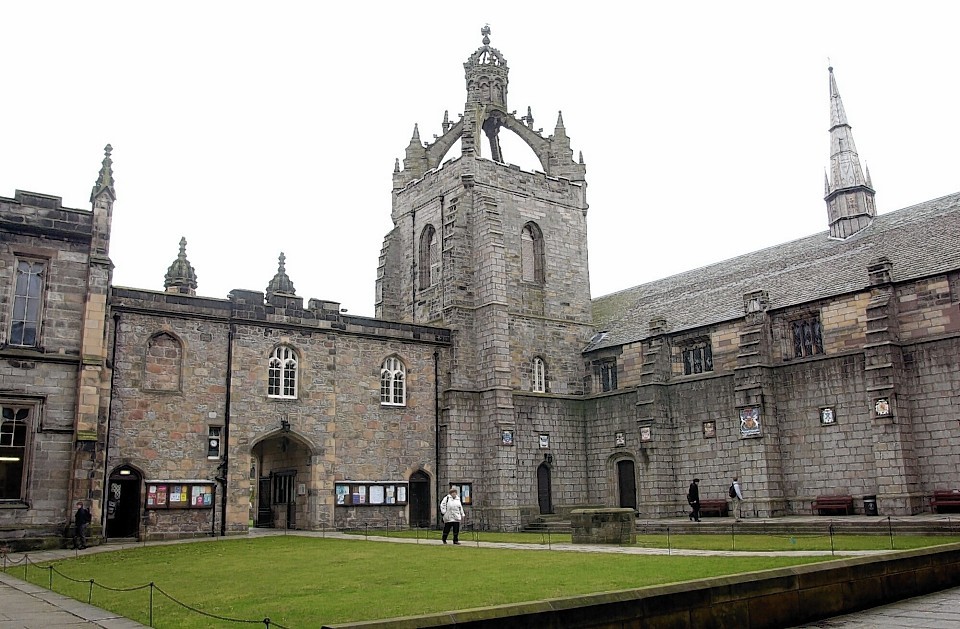 Staff at one of Scotland's oldest universities have backed plans for strike action in a row over jobs losses.
Aberdeen University is aiming to cut 150 posts to help reduce its budget by at least £10.5 million pounds over the next few months.
The move comes after several higher education institutions in Scotland lost millions of pounds of research money from the Scottish Funding Council.
Aberdeen's share fell by almost £1.6million when new three-year packages were announced at the beginning of March.
Staff are now being offered voluntary severance and early retirement packages to help cut costs as bosses look to save money while operating in a "very challenging" funding environment.
In a ballot of University and College Union (UCU) Scotland members yesterday, 73% voted in favour of industrial action.
Four-fifths of members also voted for action short of a strike, which could involve staff working only contracted hours or refusing to set and mark additional work.
The university has refused to rule out compulsory redundancies but the union fears severe cuts would lead to an increased workload for remaining staff, bigger class sizes and less contact time for students.
Andrew MacKillop, Aberdeen UCU representative, said: "The level of support for taking industrial action shows the strength of feeling amongst staff and that any move to make staff compulsorily redundant will be strongly opposed.
"Strike action is always a last resort but we can't sit back and see jobs lost with the accompanying damage to the student experience and the reputation of the university."
A spokeswoman for Aberdeen University said the result of the ballot was disappointing, and noted that the 263 UCU members who voted in favour of strike action represented 12.5% of its total academic and academic-related workforce.
"The UCU had asked for assurance that the university would rule out compulsory redundancies as it seeks to make savings of £10.5million," she added.
"We were unable to give that assurance, although we are working tirelessly to achieve the savings we need through voluntary measures as far as possible, and are pursuing a range of additional options to increase our efficiency as a world-leading university."